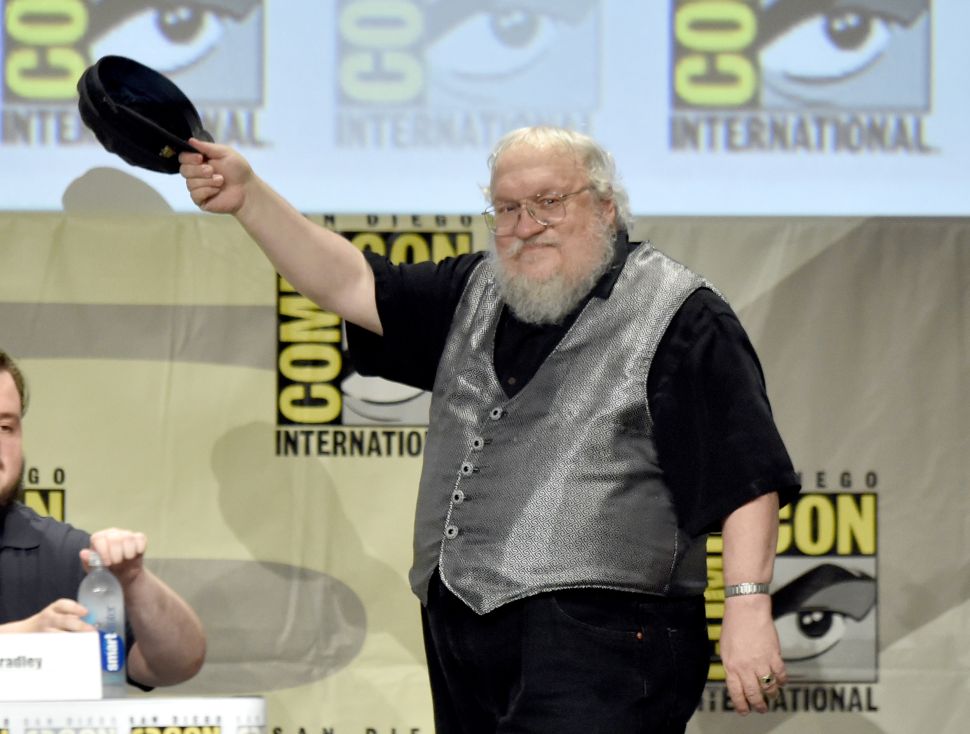 When will George R.R. Martin publish The Winds of Winter, the sixth book in his A Song of Ice and Fire series that inspired HBO's Game of Thrones? Probably never.
It has been seven years since the most recent book hit shelves, and with more than 12 months to go until Game of Thrones returns for its blockbuster final season, the Westerosi faithful are desperate for any and all content.
In August of 2017, Martin somewhat conceded that his age (69) and busy schedule have affected his writing process. In February, he didn't even mention The Winds of Winter when answering fan questions about his upcoming work. But, in a recent blog post on his LiveJournal titled, "See Ya Later, Kids," Martin revealed that he's taking a break from blogging to focus on "LOTS of exciting things."
"All's good, boys and girls… lots of exciting things going on," he said. "LOTS of exciting things."
"Maybe too many. I am buried in work, so much that it is starting to overwhelm me. Even with my army of loyal minions," the post continued. "So I am going to step back from blogging—okay, from NOT-a-blogging—for a while, till I get a few of these monkeys off my back. In the near future, you'll likely see fewer posts here. And some of those will be by my minions."
"I'll return eventually. Just don't know when," he finished ominously. "See ya later, alligators."
Martin has already announced that The Winds of Winter will not be published until after his two-volume history of the Targaryens, Fire and Blood, is ready to go. According to Martin himself as of last month, "the first volume should be completed soon," but "the second is hardly begun." Fire and Blood is also without a release date at the moment.
So when can fans expect The Winds of Winter? Again, probably never. Personally, we blame the Three-Eyed Raven.