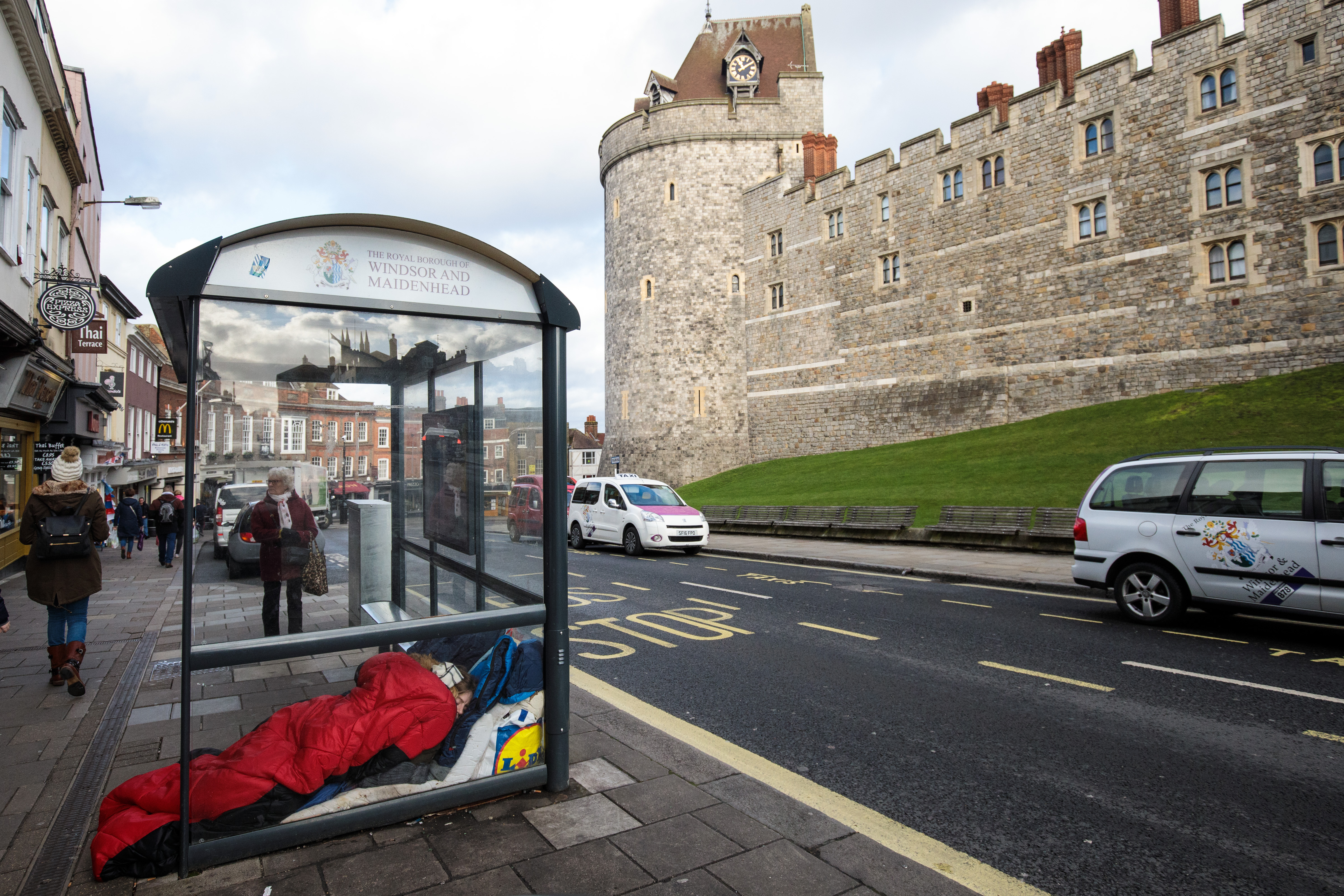 Residents in Windsor are being offered vast sums by U.S. television networks to leave their homes during the Royal wedding. Ever since Kensington Palace announced that HRH Prince Harry and Meghan Markle would parade through a series of residential streets in the town, letters have been pushed through letterboxes along the route.
One local resident, Kate Wickers, told the BBC she returned home from holiday to find a letter from NBC at her home, which has a small garden on the parade route. She said it took 30 minutes for a production team to turn up and start the negotiation after she called them, leading her to suspect U.S. media outlets might have already established hubs in Windsor despite the wedding being three months away. She is expected to receive a payment "in six figures."
If there are U.S. producers permanently based in Windsor, they are keeping a low profile, but this might be to avoid rivals getting a whiff of their plans. Other rumors sweeping the town are that networks have sent out phoney "American tourists" to secure properties "under the radar." Only time will tell who will show up where on the days leading up to the wedding itself.
It's not just residents who are cashing in. One bar overlooking the castle is said to have been paid as much as $40,000 for use of just two rooms on the second floor. The Horse and Groom Pub occupies a prime location on Castle Hill, and the upstairs rooms are just feet from the statue of Queen Victoria, which is where the parade will begin.
Windsor is not unaccustomed to Royal events. The town's Guildhall was used for the wedding of HRH Prince Charles and Camilla Parker-Bowles, but it was a relatively low-key affair because it was his second marriage.
Markle's American nationality and high profile mean the level of interest from the U.S. has far eclipsed anything seen in the past and could make Harry's wedding an even bigger media event than his older brother's wedding, even though it was at the much larger venue of Westminster Abbey. Twenty three million Americans tuned in for the event, 6 million more than Charles' and Diana's wedding in 1981.
Tens of thousands of well-wishers are also expected. They will line the castle end of the Long Walk, the tree-lined road through Windsor Great Park's 5,000 acres. Few details of the parade have been made public aside from the route, but it is likely to include the historic horse-drawn state coaches we are already accustomed to seeing on these occasions.
Windsor is already a popular attraction for Americans visiting the U.K. and was widely believed to have been Donald Trump's preferred location for his much-postponed state visit. It is around 40 minutes on the train from Central London and a short taxi ride from Heathrow Airport.
The Royal Borough of Windsor and Maidenhead is spending $3.5 million on improvements to the town center ahead of the big day. This will include discrete crash barriers to avoid any risk of a terror attack. Temporary barriers have been in place since the attack on the Palace of Westminster in March 2017, but they are thought to be too unsightly to still be in place when the world's media descends.
The refurbishment scheme will also see the pavement along the residential streets leading to the Long Walk relaid. Work at the Guildhall is being rushed through because this location will be used for the Borough Councillors to dress in their historic robes and doth their bicorn hats (read: pirate hats) at the passing parade.
On the big day itself, U.K. media outlets are expected to assemble at the Harte and Garter hotel; its 120 bedrooms are rumored to be going for up to $14,000 a night each. Most boast balconies overlooking the castle and are favored by broadcasters during important events at The Castle. Foreign press will assemble at the Castle Hotel nearby, but it does not offer the prime views other sites do, which is the most likely reason why big American broadcasters are looking elsewhere.
There are only six hotels in the center of Windsor, with an average of 100 rooms each, so unsurprisingly they are already sold out for 19th of May. I you want to head over anyway, there is always Airbnb. Individual rooms in private homes with no views of the parade are going for around $700 a night and whole houses in nearby villages are starting at around $4,000—bargain!
The Windsor and Eton Brewery is also hoping to cash in. It's launching a special beer called Harry and Meghan's Windsor Knot. They are unlikely to be the only commercial enterprise that hope to profit.
Andre Walker is a lobby correspondent covering the work of the British Parliament and prime minister.