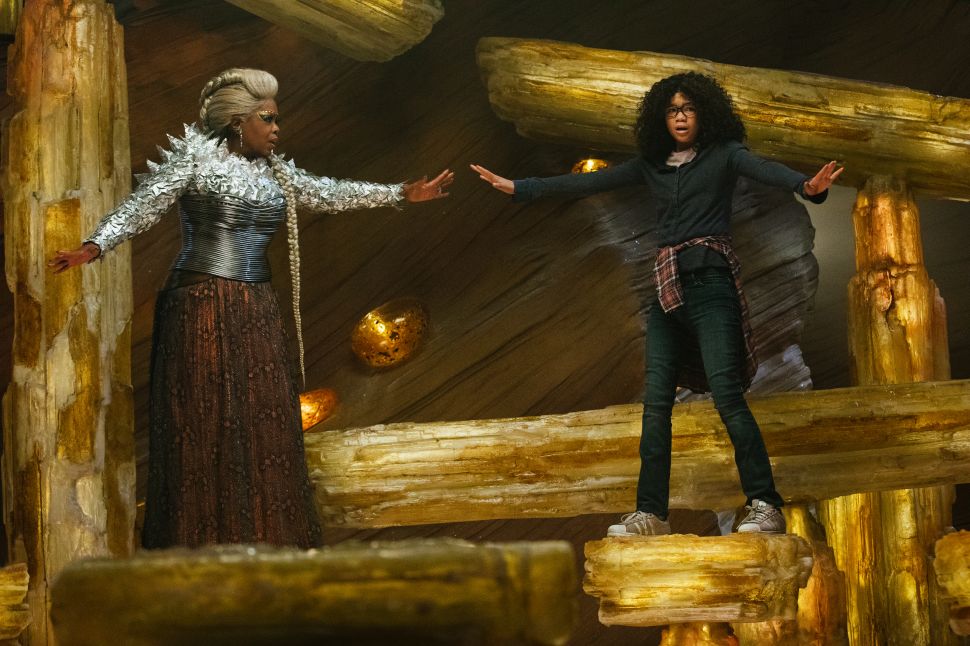 When initial box office projections for Marvel's Black Panther first hit the internet, analysts forecasted a rock-solid opening weekend of between $85 million and $100 million. As the film's release date drew closer, that number continued to rise, finally settling around $165 million pre-release.
The real result?
An expectation-shattering and record-setting $201 million, good for the fifth-largest three-day opening of all-time. Now it isn't realistic to expect the same kind of mammoth numbers for Disney's A Wrinkle in Time, but this does go to show you that tracking projections are often inaccurate.
Let's hope that's the case this time around.
Long-range forecasts initially pegged A Wrinkle in Time for a good-not-great opening between $50 million and $80 million, but now that number has slumped to around $35 million. With a budget north of $100 million and a strong marketing push from the Mouse House, that would be dangerously close to flop territory.
The mixed critical reactions to the film haven't helped build quality word-of-mouth, but this is a big budget Disney blockbuster from Oscar-nominated filmmaker Ava DuVernay that features a stellar cast that includes Oprah Winfrey, Reese Witherspoon and Chris Pine. The makings of a financial success are all there.
With those tracking numbers in mind, the closest comparison is Disney's 2015 bomb Tomorrowland.
The film pulled in just $33 million on opening weekend en route to a measly $93 million domestic and $209 million worldwide—and that was with George Clooney in the lead. A Wrinkle in Time's budget is considerably smaller than Tomorrowland's $190 million cost (before marketing), but the outlook still isn't good.
Assuming A Wrinkle in Time posts a similar 2.8x multiplier as Tomorrowland and plays the same overseas, Disney is looking at a domestic total around $98 million and a worldwide total of around $222 million. Studios typically like to triple the production budget at the box office.
But perhaps we should have seen this coming.
Disney set a review embargo for Wednesday morning, just 31 hours before the film's release. When they know they have a box office winner on their hands, they allow more time like they did with Star Wars: The Last Jedi (three days) and Black Panther (10 days).
Speaking of Black Panther, the Marvel film is expected to rake in $35 million to $40 million this weekend, likely becoming the first movie since Star Wars: The Force Awakens to claim four straight No. 1 titles. At $909 million worldwide as of this writing, the film will cross the $1 billion mark at the box office this weekend. It will become the only other solo Marvel Cinematic Universe entry besides Iron Man 3 to surpass $1 billion.