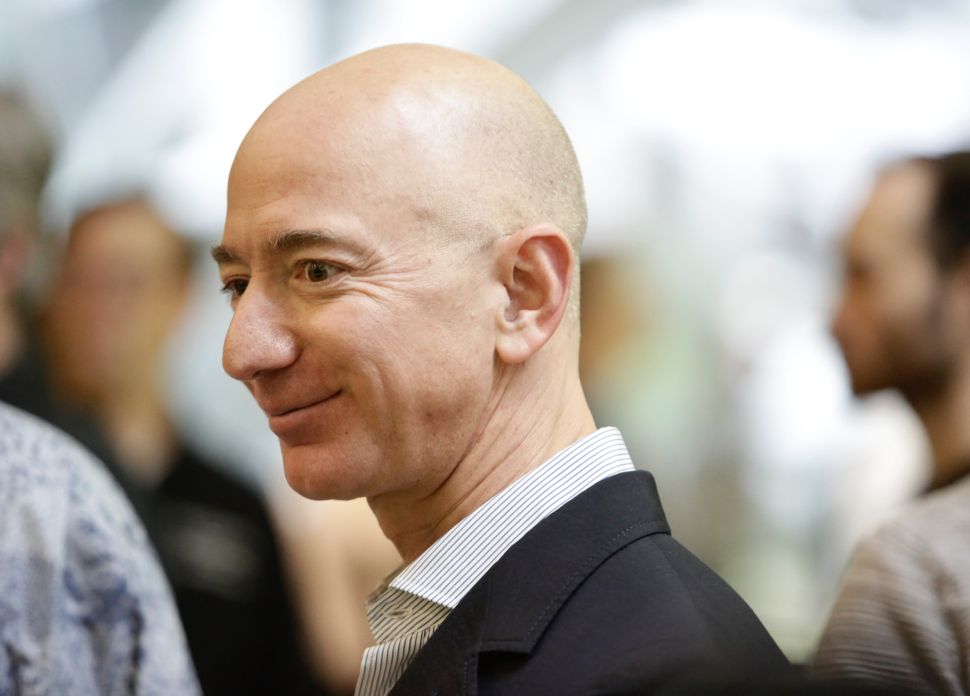 Amazon came under fire last week after a British undercover reporter exposed the harsh working conditions at its U.K. warehouses, where workers were working 11 hours a day and had to pee into bottles to avoid restroom breaks.
Shortly after, we learned that these people were not paid enough for their hard work. According to Amazon's proxy statement, filed with the SEC last Wednesday, the median compensation of its 566,000 employees worldwide was $28,446 in 2017.
Sharp-eyed critics quickly noticed that the number lags behind the U.S. median salary of $31,099 (as of 2016, the latest number available) and that Jeff Bezos, the company's CEO, was paid 59 times more.
In 2017, Bezos was paid a total of $1.7 million in cash compensation. Only $81,840 was his base salary, and the rest ($1.6 million) was to cover his security cost.
Without the security cost, which Amazon deemed "reasonable and necessary" for Bezos and a few other key executives, Bezos' pay would have seemed no different than a typical manager's pay at Amazon's corporate office.
Amazon intentionally sets its executive pay at a modest level to reflect the company's value on long-term growth rather than short-term reward for its leaders. Due to Bezos' significant ownership in Amazon, he requested not to receive any additional stock rewards or cash bonus beyond his base salary.
But that's simply not the value recognized by many traditional retailers.
And, as you can imagine, the broader executive-employee pay gap in the retail industry is much worse than what Amazon's number shows.
Walmart, for example, paid its median worker $19,177 last year (Walmart's fiscal year ended January 31, 2018), according to its proxy filing on Friday. In contrast, Walmart CEO Douglas McMillon made a whopping $22.8 million, including $6.5 million in cash compensation, $15.7 million in stock awards and the rest in pension and deferred earnings.
That's 1,188 times a median Walmart worker's salary.
And Walmart was barely the worst. According to a Wall Street Journal analysis of 330 public companies that have filed proxy statements this year, Walmart ranks 10th among companies with the widest pay gap between the CEO and an average worker.
The top ranks of pay disparity feature a number of much older and less profitable retailers.
Gap Inc., the third on the list, paid CEO Art Peck 2,900 times more than a median worker ($5,375) last year (Peck received a $4 million bonus in 2017 for hitting a performance goal). Off-price retailer Ross Stores (No.8) paid CEO Barbara Rentler 1,314 time more than a typical worker. And Kohl's (No.9) paid CEO Kevin Mansell 1,264 times a median worker's salary.
The disclosure of the median worker salary was mandated by new rules in the post-2008 Dodd-Frank Act which went into effect this year. The regulation's purpose was to provide a transparent comparison of executives' and average employees' earnings at public companies.