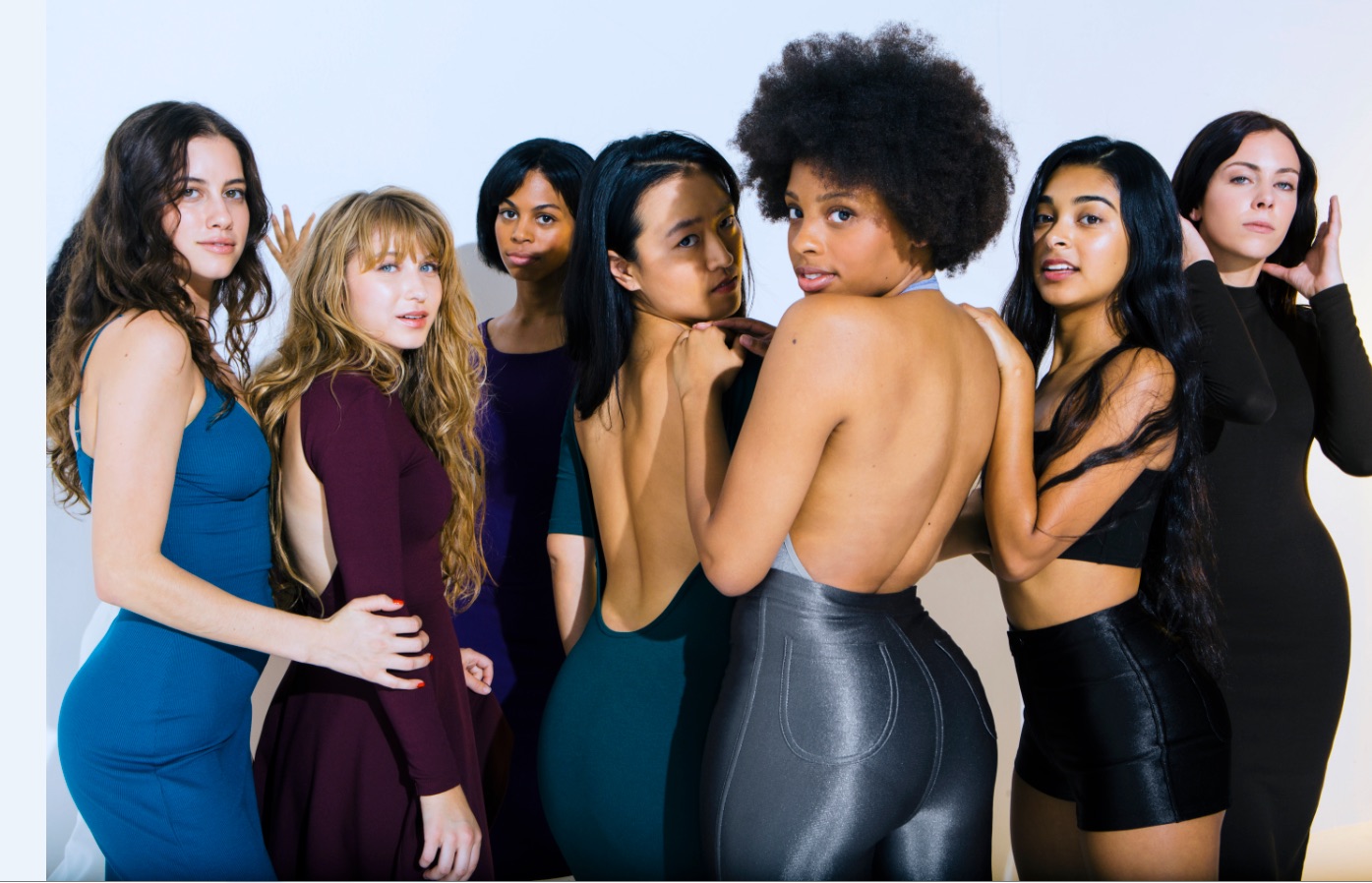 American Apparel is officially poised for a global comeback. Yes, the brand founded by the rather unsavory Dov Charney, who wrapped hipsters in shiny, close-fitting spandex throughout the early aughts, announced its global re-launch today.
Charney started American Apparel in 1991 as a wholesale business with a $10,000 loan from his father; a decade later, the brand was operating 250 stores across 20 countries. But amid tanking sales and rampant sexual assault allegations, Charney was ousted as CEO and chairman in 2014. Just three rocky years later, in January 2017, American Apparel was acquired at auction by Gildan Activewear, a Canadian sportswear company, for $88 million. Gildan immediately revived the brand; in fact, they moved so quickly they were able to officially relaunch the company in the U.S. in August of that year.
Upon first glance, not much has changed at American Apparel since the change in ownership—and that's kind of the point.
"There's a deep love for the brand, both for the product and what it was at its height," explains Sabina Weber, the director of marketing at American Apparel. She went on to detail how customers from around the globe would DM the brand via Instagram, begging for its return to the market. Avid fans in the U.K. and Canada would send in pictures of their threadbare hoodies, inquiring when they could replace them, while others sent over messages that Charney probably would've gotten a kick out of.
"One guy would send us DMs going, 'Hey American Apparel, I'm naked. When are you coming back?' His old American Apparel clothes were basically falling off him," Weber recalls.
Just like in its glory years, the brand's global website still boasts risqué shots of bums barely covered by short shorts, scantily clad models in stretchy disco onesies and lots of those zip-up sweatshirts that were once unavoidable. The site has even maintained the bold-yet-curvy typeface that American Apparel has become synonymous with.
So, what's really new here? Well, for one, all of the models hired by American Apparel are now over 21 and aren't retouched in any way. And however sexy these images might be, they also lack the raunchy sexual undertones that vintage American Apparel photos used to have.
And that whole "Made in USA" thing? It simply isn't a major focus anymore.
"We did a brand study, and there's a halo effect for the sweatshop-free aspect, but not made not 'Made in USA,'" Weber notes. That study was more like an experiment, conducted with a small capsule collection of "Made in USA" styles. They were sold alongside identical pieces that were made elsewhere in the world, but with prices to reflect the differences in manufacturing costs—the items made stateside were slightly pricier, though both were made in sweatshop-free facilities. According to Weber, there was no significant uptick in sales for the pieces made in the U.S., so it validated their assumptions on the topic. Now that American Apparel doesn't pledge allegiance to the U.S., they employ factories in Central America, the Dominican Republic and Bangladesh.
Another focus for the new American Apparel is sizing. In the past, their clothing has run very small—according to a report by Fitbay in 2014, almost 40 percent of female shoppers had to buy one size up at American Apparel. Weber reassured Observer that the brand has started using a larger fit model, meaning the sizes now skew closer to industry averages.
However, for a brand that pledges to have a focus on "body positivity, inclusiveness and diversity," they don't seem to be living up to that promise. For most styles offered on the American Apparel site, the largest size is an XL, though a few items, like the hoodies, are offered in a 2XL. Even worse? Some items are just offered as "one size fits all," which we all know won't actually fit every physique. According to Weber, while there have been discussions about introducing a plus-size range, it won't happen in the near future.
"I know it's something that we're talking about. It changes your business model and it affects all components of the operation, so it's an investment from a time and money perspective," she noted. 
But the brand does have a solid plan to tackle diversity with the forthcoming launch of a nude collection. Offered in nine different hues, plenty of skin tones will be represented in this line of bras, bodysuits and underwear. Also, keep an eye out for a Pride collection, timed to launch this spring.
Sure, it might not be the same American Apparel you worshipped in college or every year for the three weeks leading up to Halloween, but that might actually be a good thing. It sounds like this new and updated version of the company actually has a conscience.