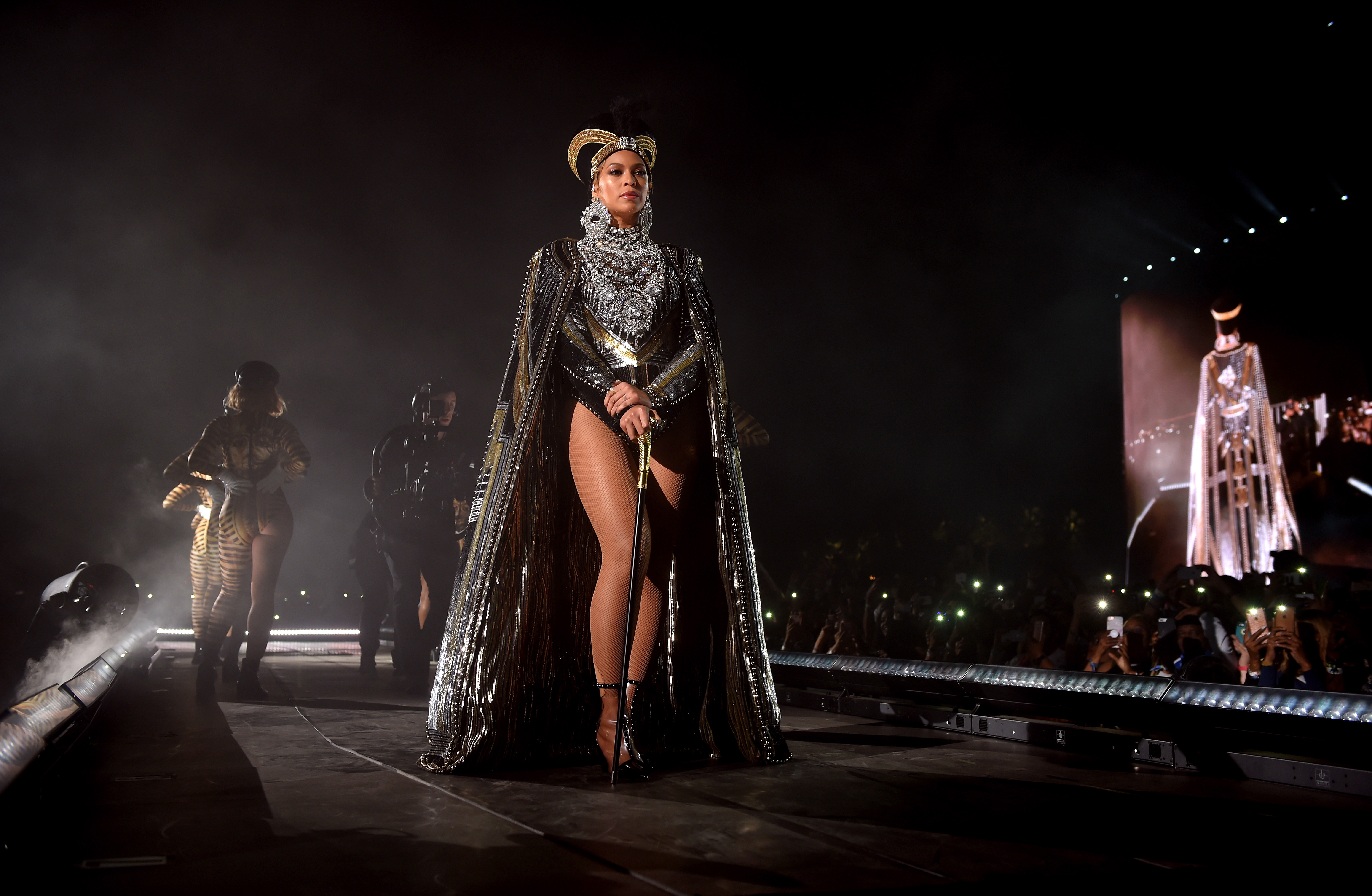 We don't deserve Beyoncé—and she proved it on Saturday night with a 2-hour Coachella set.
The 36-year-old musician was accompanied by a full marching band and drumline, wore five custom Balmain ensembles and reunited with Destiny's Child (yes, even Michelle was invited). Post-performance, the festival was fittingly renamed #Beychella by hypeman and Snapchat star, DJ Khaled.
Beyoncé had to postpone her Coachella appearance last year when she announced she was pregnant with twins, Rumi and Sir Carter. But this year she was back with a vengeance, putting on what some are calling the best performance of her career.
But Bey isn't done yet because she'll return to the music festival next weekend to headline. Which raises the inevitable question: how could she possibly top those aforementioned iconic moments? Below, we consider what to actually expect from the second weekend's performance—and what we hope will happen.
Guarantee: She won't have another wardrobe malfunction. 
When Beyoncé had an extended dance-off to "Get Me Bodied" with her sister Solange, who co-wrote the 2006 hit, she experienced a mini wardrobe malfunction. It wasn't anywhere close to Janet Jackson's Super Bowl snafu, but Bey's over-the-knee Balmain boots dropped to her ankles when she adjusted the strap on her body suit. While it's normal for that to happen to a millennial in a nightclub, Bey should be spared from mere mortal mishaps like this. Hopefully, Balmain's Olivier Rousteing will be waiting in the wings at the next show, in order to prevent a repeat blunder.
Devoted Bey stan Roxane Gay tweeted, "Just FYI, Beyoncé will be wearing all different looks next weekend." Even if she wears entirely different ensembles, expect plenty of double-sided tape. We're not sure if Gay was texting with Queen B to confirm the news, but we hope that this was truly some insider intel because we'd love to see five fresh, creative costumes.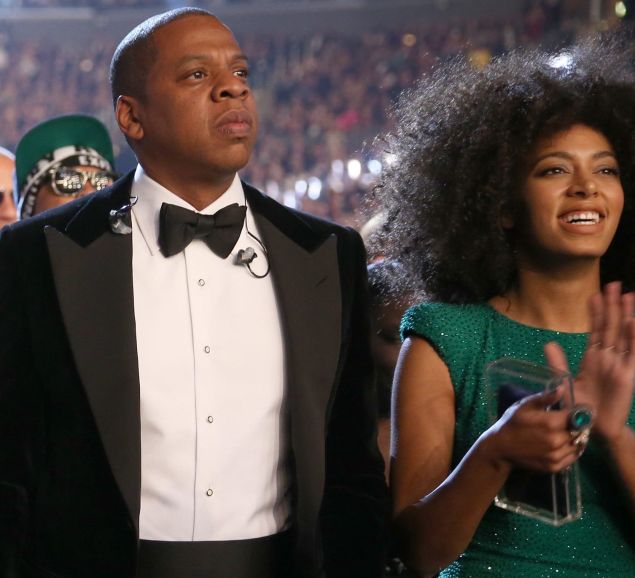 Wanted: A family reunion. 
Bey allowed Jay-Z to share the stage with her during "Déjà Vu," but what about the rest of the family? Solange and Jay should re-create their memorable post-Met Gala elevator fight, or at the very least, prove they've finally made up via lyrical collaboration. Plus, an appearance from a Gucci-clad Blue Ivy would definitely make the crowd go wild.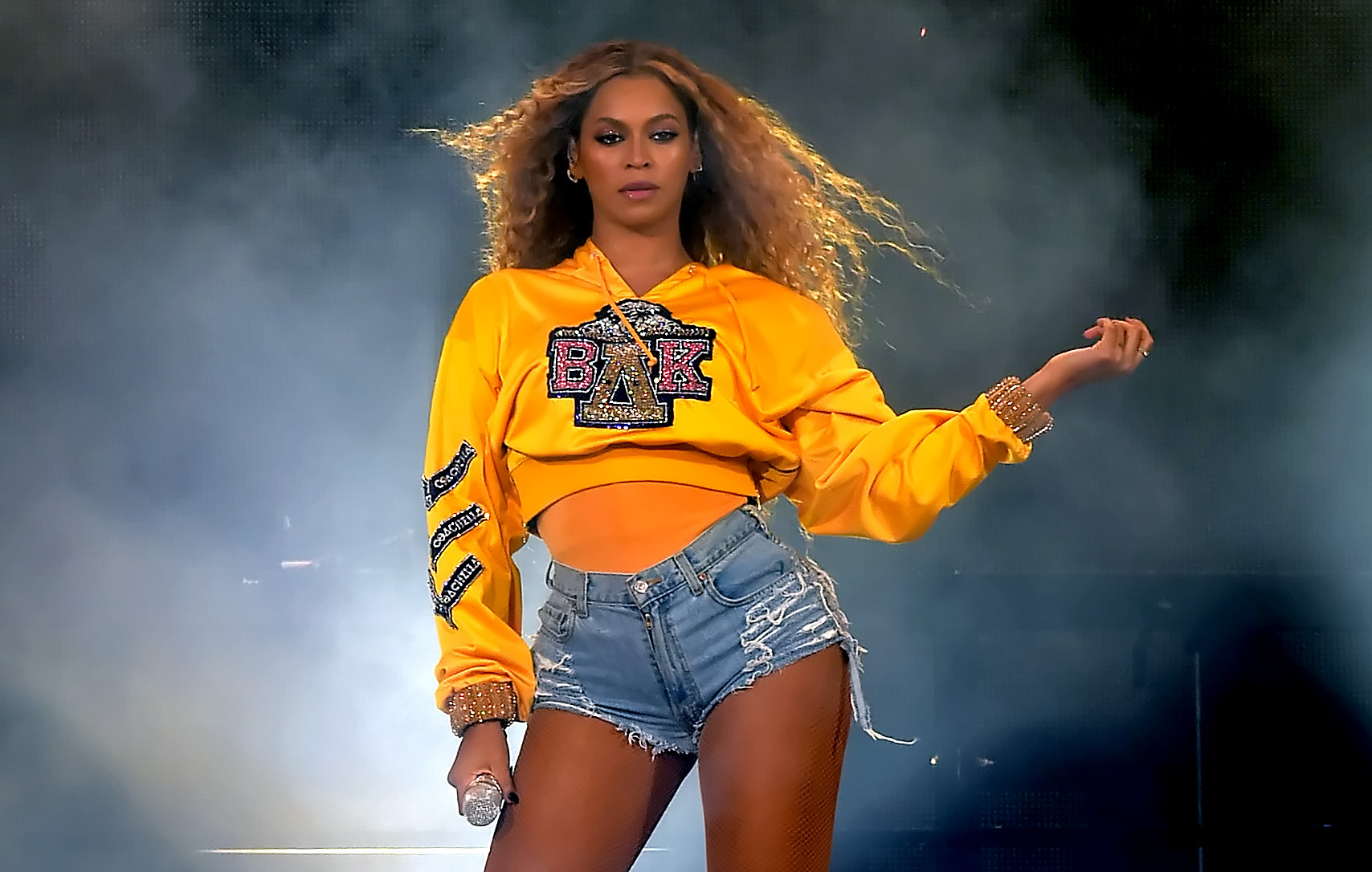 Guarantee: She'll keep it political. 
"Coachella, thank you for allowing me to be the first black woman to headline," Beyoncé shouted to the crowd on Saturday night. She followed up the news by announcing, "Ain't that 'bout a bitch." Much like her politically charged Super Bowl halftime show, where she paid homage to Black Lives Matter, Bey's set in the desert was politically charged in its own right.
Bringing out an approximately 200-person band, including a drumline, helped make this year's Coachella what The New York Times deemed "potently political," as it mirrored the halftimes shows at historically black colleges and universities. She sang "Lift Every Voice and Sing," which is considered to be the black national anthem and used vocals from Malcolm X and Chimamanda Ngozi Adichie, the feminist poet heavily featured in "Flawless."
"Staged with all the pageantry and glorious excess of the homecoming half-time shows intimately familiar to black Southerners and generations of Historically Black Colleges and Universities (HBCUs) alums, Beyoncé took the stage in royal attire worthy of this post-'Black Panther' moment," Ronda Racha Penrice wrote for NBC News, calling it "an unprecedented celebration of black cultural influence in America." Next weekend, Bey is sure to keep the conversation going.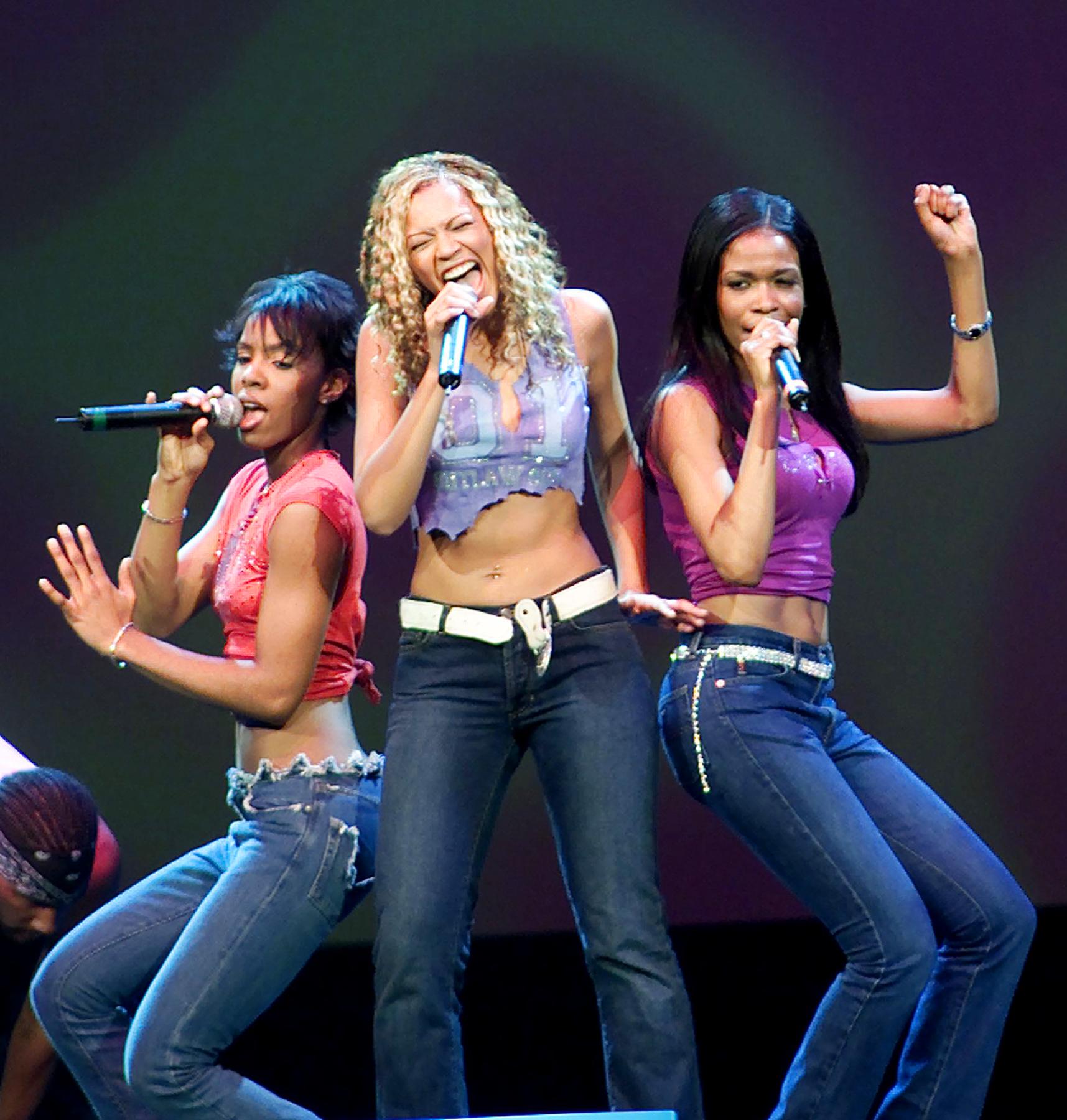 Wanted: Even more collaborations. 
Beyoncé played some serious deep cuts and remixed a few of her favorite tracks, including a version of her song with reggaeton star J Balvin and Willy William's, "Mi Gente."
J Balvin recently collaborated with Cardi B on what's set to be the song of summer, "I Like It." If Beyoncé brought out Cardi, it would make for the ultimate joint effort, especially since the pregnant female rapper is already performing at the festival.
We'll have to wait until midnight on Saturday to see who Bey's next collaborators are, but if Cardi B and/or Blue Ivy accompany her onstage, it even could upstage this weekend's iconic performance.