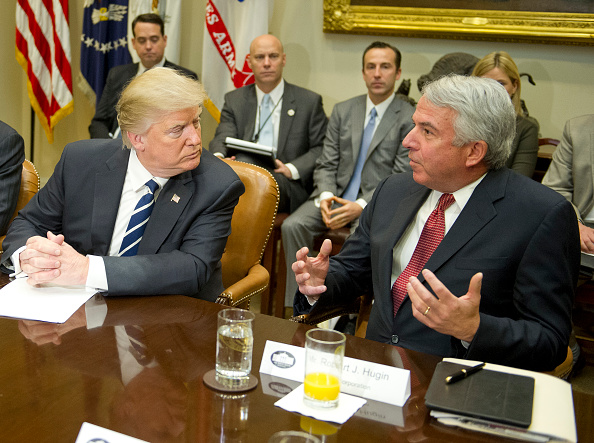 Bob Hugin, the likely Republican challenger to Sen. Bob Menendez, is putting millions of dollars of his own money into his campaign.
Hugin has raised nearly $8 million—$7.5 million of which has come from a self-loan, his campaign confirmed Monday. His campaign finance report for the first quarter of 2018 is not yet available on the Federal Election Commission (FEC) website.
The fundraising figures were first reported by POLITICO.
"Bob Menendez has embarrassed New Jersey for too long. Our state needs a senator as good as its people, not one trying to stay one step ahead of the law," Hugin's campaign director Stacy Shuster said in a statement. "Bob Hugin is a former Marine and a business leader who helped to create thousands of New Jersey jobs, and he will be an independent voice who always puts New Jersey first. Today's announcement should leave no doubt that our campaign will have the resources necessary to make sure that message is heard loud and clear across the state."
Hugin, a former pharmaceutical executive at Celgene, has reportedly told Republican county chairmen that he is willing to drop $20 million of his own money on his Senate bid. He has run a few TV ads, including one that bashes Menendez over his corruption trial.
The Menendez campaign has not yet released its fundraising totals.
Menendez, a Democrat seeking a third term, is considered the favorite to win in November. But he enters the race under an ethical cloud after surviving a corruption trial.
A Quinnipiac University poll released in March had Menendez with a 17-point lead over Hugin. A New Jersey Republican hasn't been elected to the U.S. Senate since 1972.