The Duchess—not to be confused with Danielle Steel's novel of the same name—paints Camilla Parker Bowles in an entirely new (dare we say groundbreaking?) way. In the new book, out on April 10, royal biographer Penny Junor goes so far as to describe the Duchess as a GOOD! stepmother to Prince William and Prince Harry, and a kindhearted wife who transformed Prince Charles. To be sure, this is far cry from the Cinderella stepmother narrative, wherein Camilla is singlehandedly responsible for Princess Diana's disastrous downfall.
Indeed, the Duchess of Cornwall has traditionally been heralded as the force that broke up Prince Charles and Princess Diana's (already volatile) marriage—and Junor uses The Duchess to dispel such widely held misconceptions about their relationship and affair.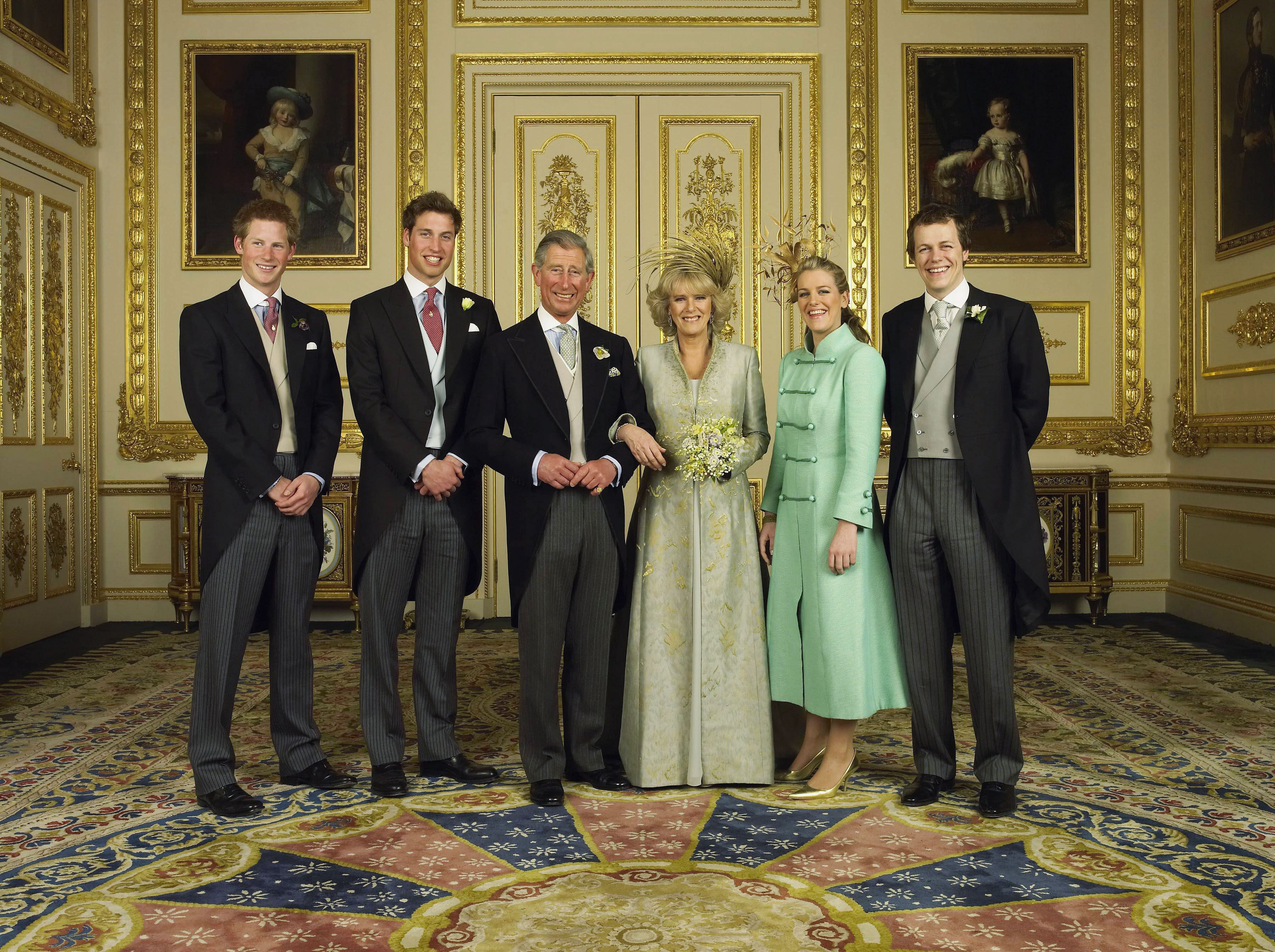 Junor has written contentious biographies about every senior member of the royal family, dubbed "The Firm." Her first was a controversial book on Princess Diana, and after its release in 1983, Junor was deemed "vile" and "evil" for describing Princess Diana's bulimia as a mental health problem. She found Princess Di so fascinating she revisited her in Charles and Diana: Portrait of Marriage in 1991.
This is the first in-depth biography of Camilla Parker Bowles ever, as opposed to the many, many stories written on the People's Princess. But it's not the only royal bio to deconstruct how the monarchy really lives. American Princess: The Love Story of Meghan Markle and Prince Harry will be released on April 24, and the buzzy Rebel Prince: The Power, Passion and Defiance of Prince Charles, which debuted on March 22, called Prince Charles pampered and self-pitying.
In contrast to Rebel Prince, The Duchess characterizes Camilla as sensitive, warm, funny and friendly, which isn't exactly what the British press thinks. As far as shocking biographies go, its only scandal is making Camilla out to be so more than the woman who broke up a royal marriage…and revealing just how deeply she never wanted to be Queen.
So, in case you'd rather read Rebel Prince, here's what we learned from The Duchess: Camilla Parker Bowles and the Love Affair That Rocked the Crown. 
1. Camilla isn't the only reason Prince Charles and Princess Diana split.
"Camilla was not the sole reason the royal marriage fell apart, and she and Charles certainly did not sleep together the night before his wedding; there were many other factors that explain what went wrong," Junor writes in the introduction. She believes Camilla didn't break up their relationship completely, as it was already irrevocably broken by Princess Diana's seemingly reckless behavior. But much of Princess Diana's conduct was in reaction to feeling like her husband was no longer interested in her.
2. Camilla met her first husband when she made her debut.
Camilla met Andrew Parker Bowles in March of 1965 at her coming out party, where she was quite popular. She was 17 and he was 25, which at the time was typical for debutantes looking for a husband. He was just as sought after and had noble ties of his own. His parents were close to the Queen Mother and he was a page boy at Queen Elizabeth II's coronation. They dated on and off for seven years before getting married, but it wasn't a happy marriage. Her husband was in the Army and had an apartment where he would often conduct open affairs with Camilla's friends. His liasons were so overt that at a dinner party, a woman turned to Andrew and said, "I'm really hurt, Andrew. I'm the only one of Camilla's friends you haven't made a pass at. What's wrong with me?"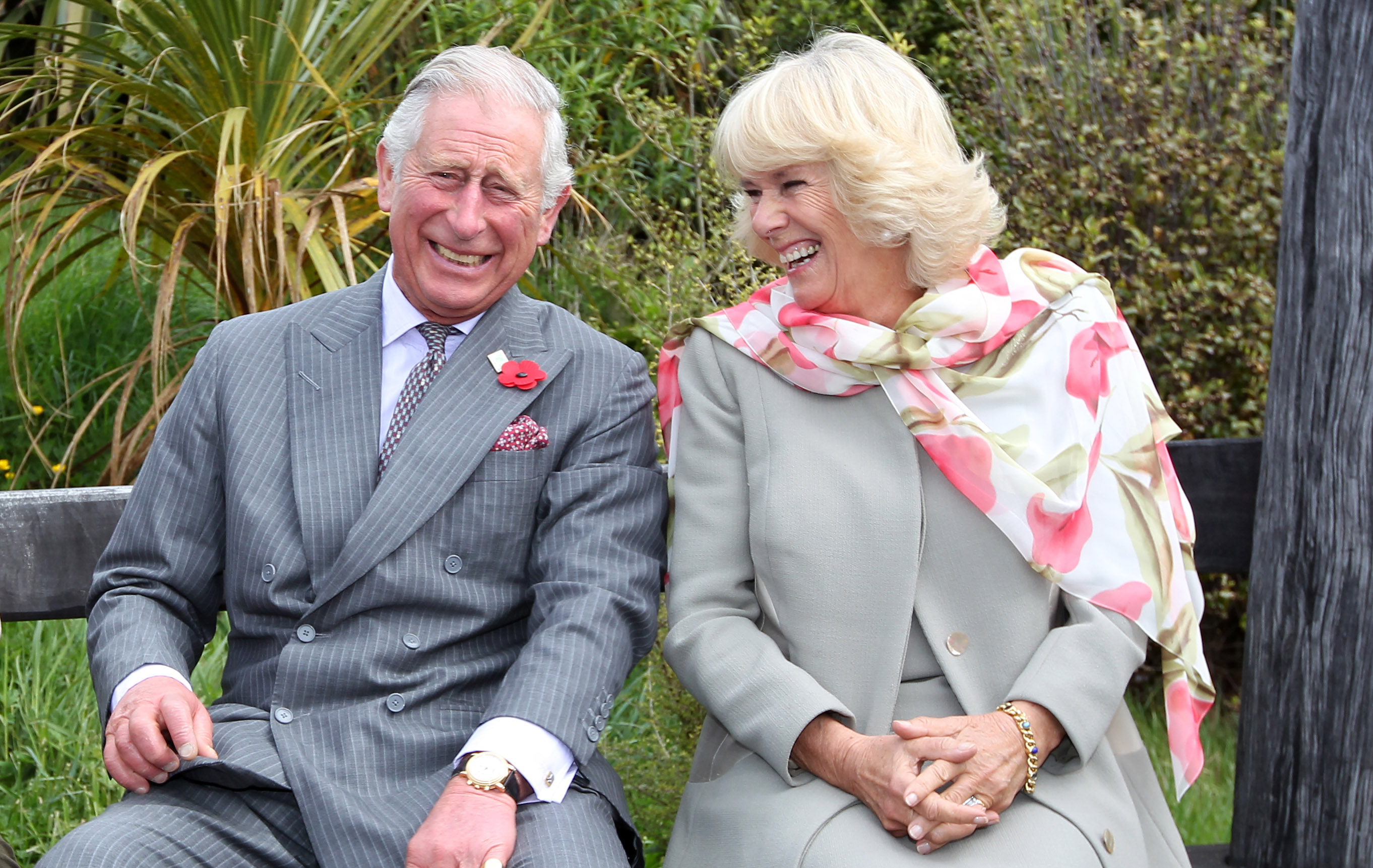 3. Prince Charles and Camilla were introduced by a mutual friend. 
Like Prince Harry and Meghan Markle, Camilla and Prince Charles were introduced by a mutual friend at a private dinner in 1971 at Lucia Santa Cruz's flat. While there was an immediate attraction, Camilla still desperately wanted to marry Andrew. Prince Charles wrote her a letter the week before her wedding asking her not to marry Andrew, but it was too late.
4. Camilla's first wedding was still a royal occasion.
The Queen Mother, Princess Margaret and Princess Anne all attended the nuptials. Prince Charles was invited, but didn't come for obvious reasons. The royal connections don't end there—Camilla's great-grandmother was Prince Charles's great-great-grandfather King Edward VII's long-term mistress.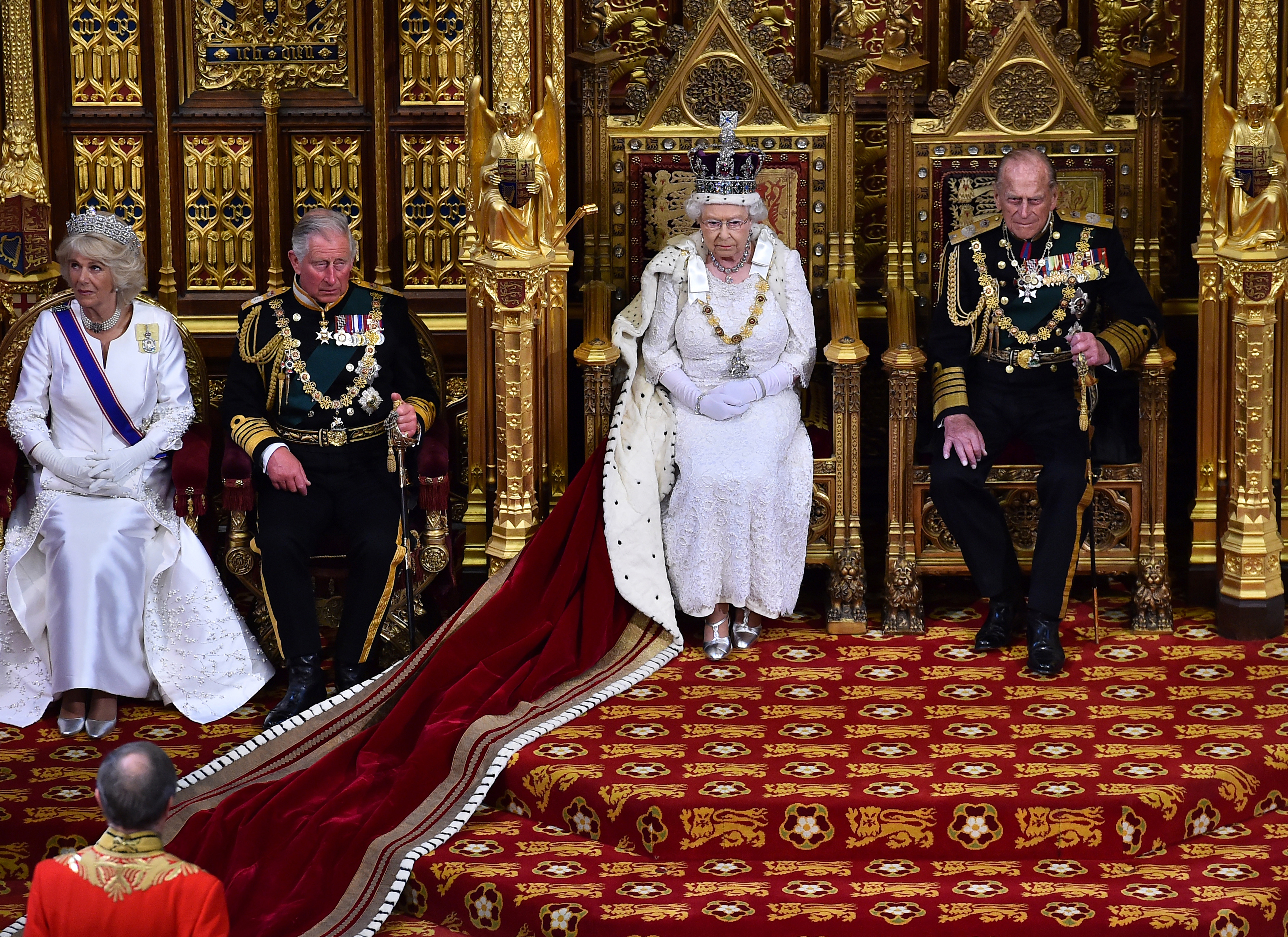 5. The Parker Bowles clan maintained close ties to the royal family. 
Due to familial connections, Camilla and Prince Charles continued seeing each other even after Camilla was married, because they had so many mutual friends. Prince Charles and her husband even played on the same polo team. When Camilla and Andrew's first son, Tom, was born, Prince Charles was asked to be his godfather and he accepted, eventually becoming a stepfather and godfather.
6. She never had any interest in being a duchess or queen. 
Prince Charles was obviously interested in Camilla, but she had no real desire to be the future Queen of England. Still, they embarked on an affair after the birth of her daughter. They tried to be discreet but everyone knew, including her husband and their mutual friends.
7. Princess Diana grew increasingly desperate for her husband's attention. 
Princess Diana became so desperate for her new husband's attention that she threw herself against a glass cabinet and self-harmed. After Prince William's birth, she experienced severe postpartum depression and also suffered from bulimia. Her mental health issues and the public's focus on them explains why her children work to destigmatize mental illness today.
8. Camilla was a good stepmother. 
Junor depicts Camilla as kind and "sensitive as a stepmother," which goes directly against what other biographies say about her relationship with Prince Harry and Prince William. Still, Junor maintains that Prince Charles made sure Camilla was never in the house with the boys before Princess Diana died. They might have had issues with Camilla, but the young princes are both close with her children.
9. Andrew Parker Bowles eventually asked for a divorce. 
It was Camilla's husband Andrew who asked for a divorce. Everyone knew about the affair, but after a recording of Prince Charles and Camilla went public, it was too much. The Daily Mirror published the embarrassing transcript and deemed it "Camillagate." In the late night phone conversation, Prince Charles notoriously proclaimed, "I'll just live inside your trousers or something, it would be much easier."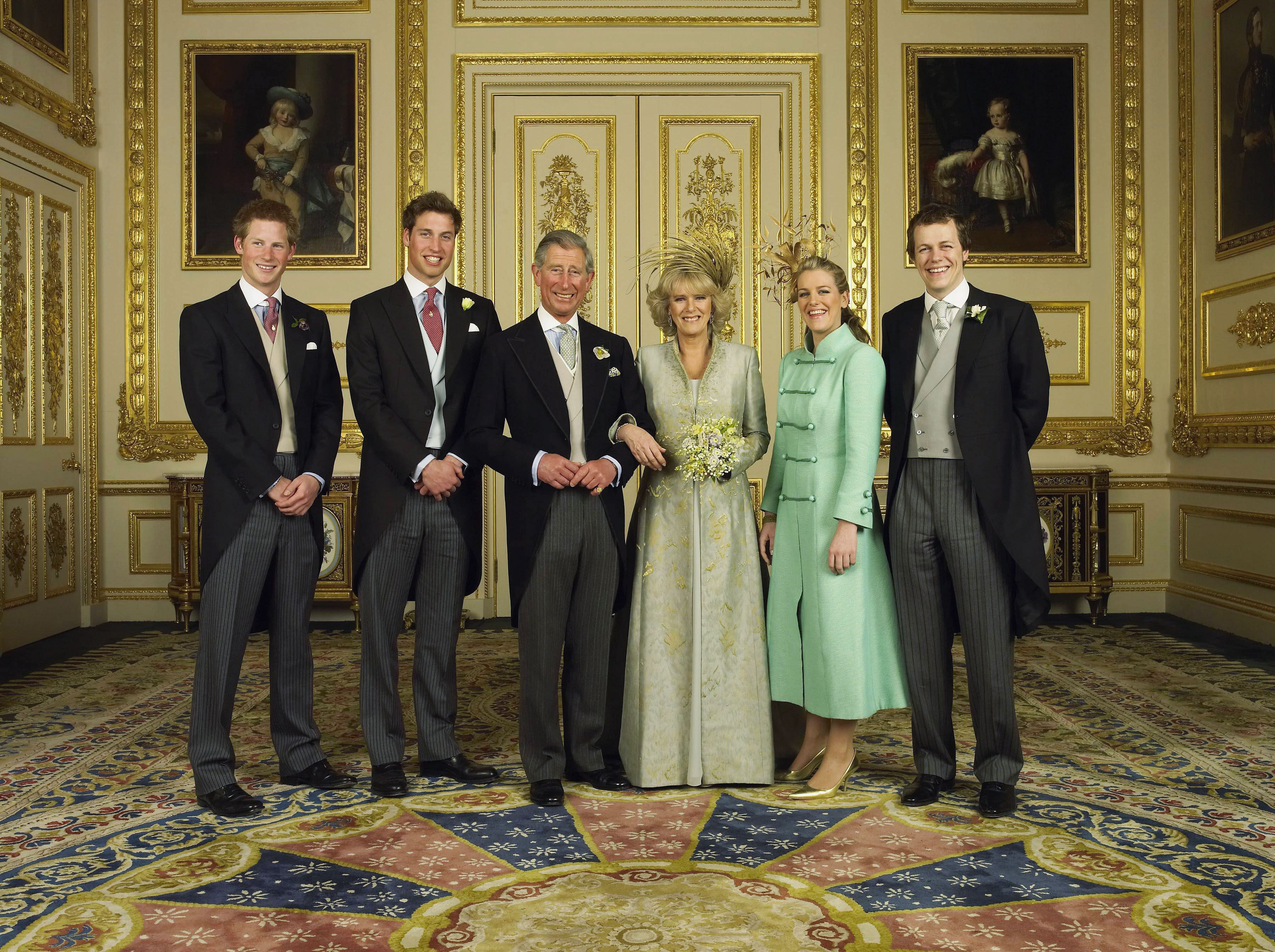 10. She transformed Prince Charles. 
Junor portrays Prince Charles as "lonely, depressed and angst-ridden" during his marriage. She believes Camilla's infinite love and support will make him a much better King, and ultimately transform the future of the royal family.