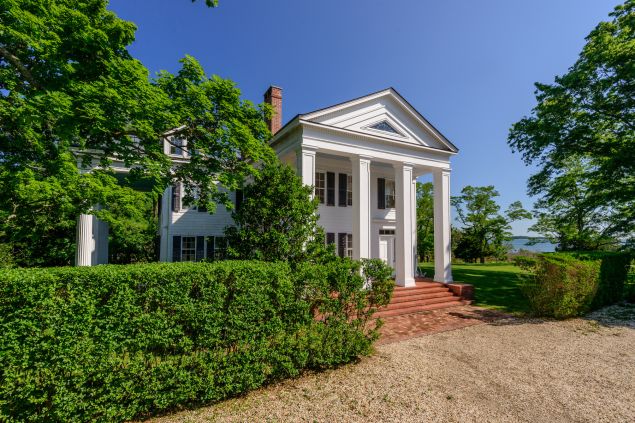 After an excessively frigid winter, spring is finally upon us. And that means eager Hamptons-goers are attempting to set up their accommodations from Memorial Day until Labor Day, searching for rentals, or maybe even considering a purchase out east. Christie Brinkley, however, is doing just the opposite.
The supermodel, who has struggled to part ways with her various Hamptons homes over the years, is now listing two multimillion-dollar properties—one in Sag Harbor, the other in Bridgehampton—for sale. Brinkley has tossed the two homes on and off the market several times since 2016.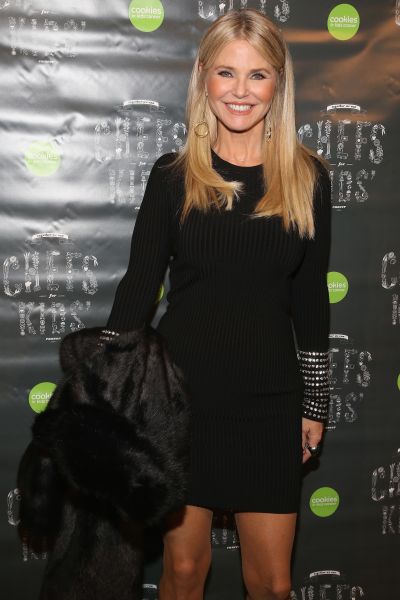 But she's not planning on facing the unthinkable travesty of being without a seaside escape. According to the New York Post, Brinkley will simply reside in whichever house doesn't sell first.
The less expensive of the two abodes is located at 1 Fahys Road, in Sag Harbor. But don't get too excited—it still has a $20 million price tag and the 4.44-acre property isn't quite move-in ready. Douglas Elliman broker Enzo Morabito, who is listing both homes, previously said the 5,500-square-foot house needs "TLC," adding that if "it didn't need work, I would list it for around $40 million."
The stately white home, with four columns at the entry, is not in a state of disrepair by any means. In fact, it's quite cozy, with multiple fireplaces, French doors and old pine floors. Seating areas are outfitted with overstuffed couches and chairs, as well as numerous wicker accents.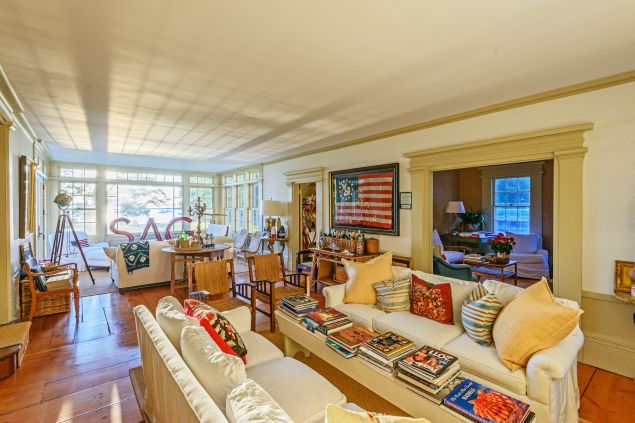 Still, the house, which Brinkley purchased for $7.15 million in 2004, dates back to 1843, so it's understandable that constant upkeep is necessary. Moreover, the real draw here is the 327 feet of coveted beach frontage, with picturesque views of the harbor.
Then there's the Bridgehampton estate, which serves as Brinkley's primary residence and is on the market for $29.5 million. Brinkley paid $3.2 million for the 20-acre Tower Hill back in 1998, and carefully restored it.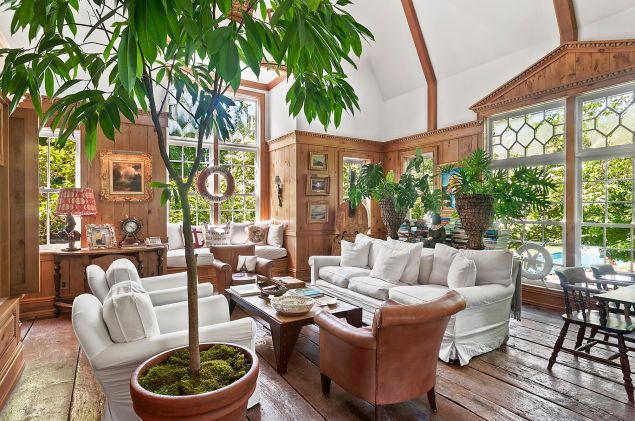 This is the more extravagant of the two homes, if only by sheer size. The sprawling grounds are composed of a tennis court, private pond, pool and spa, pergola and stone patios.
The compound, originally built in 1891, is composed of a four-bedroom, five-bathroom main residence, a 50-foot observation tower, a four-bedroom guest house with a greenhouse and a barn, the latter of which could also be used as a studio of some sort. The primary residential structure contains three fireplaces, a double-height living room and two separate dining areas.
Much of this 11,037-square-foot pad is decorated in a country chic aesthetic. The charming kitchen features cabinets painted the same shade of robin's egg blue as an adjacent wall, as well as marble countertops. One den with wood-paneled walls is furnished with linen-covered sofas and leather armchairs, and there's a window seat in the corner.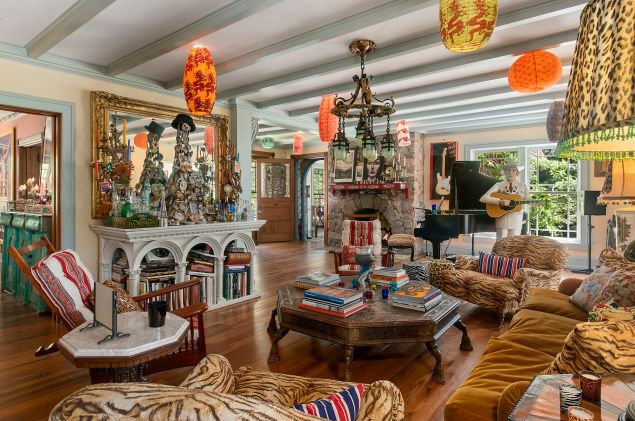 But Brinkley did take some risks with the décor—there are lanterns hanging from the living room ceiling, amid a variety of patterned furniture that includes animal print chairs and a life-size figurine playing the guitar.
We're just going to have to wait and see which Hamptons spread Brinkley ends up with, but it's safe to say she'll be perfectly fine with either home. Brinkley is likely hoping to finish up at least one transactions before summer is in full swing, but she's currently taking a break from full-time Hamptons living—she's been renting a $29,500 a month penthouse in Tribeca since January.
This story has been updated after Christie Brinkley provided additional information that she was the sole owner of Tower Hill.