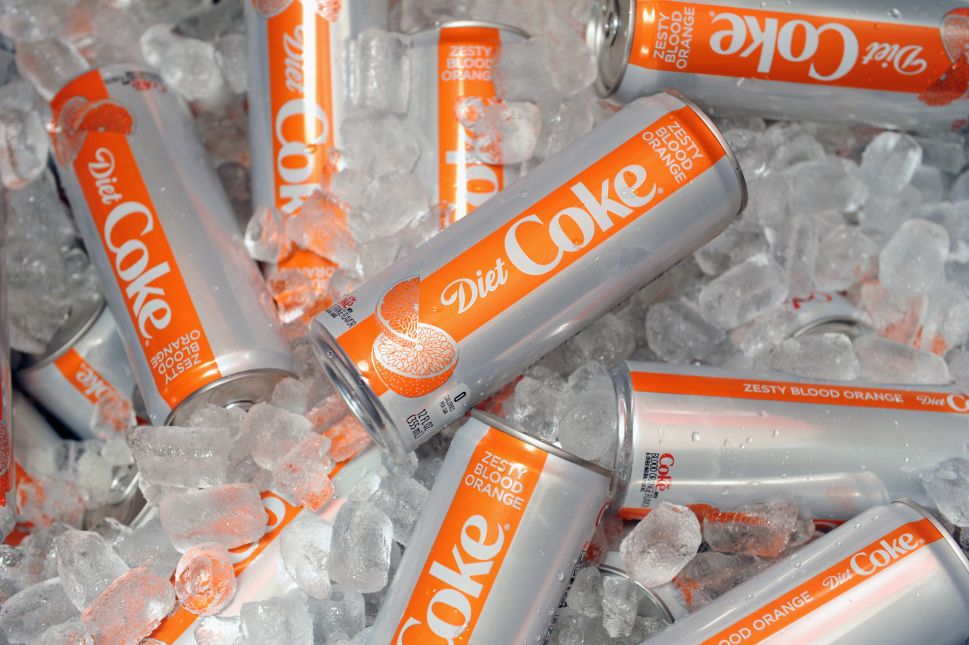 Coca-Cola has proved Diet Coke skeptics wrong, at least for the time being.
The Coca-Cola Company posted strong quarterly results on Tuesday, with total revenue growing by five percent compared with last year and beating Wall Street forecasts by $300 million. Earnings per share also outpaced analysts' estimates by one percent.
A main driver for the strong sales, the company said, is a recovering demand for its Diet Coke brand in North America after many years of no growth. Notably, the Coca-Cola Zero Sugar saw a double-digit growth in unit case volume during the quarter, which contributed to a total three percent growth for the company's soda products in North America.
Coca-Cola's newer lines, such as sparkling water and sports drinks, as well as coffee and tea, also posted volume growths.
Selling carbonized drinks, whether sugared or artificially sweetened, is increasingly difficult these days.
Per capita soft drink consumption in the U.S. has been declining every year since 2004. A growing awareness of healthy diets has drawn consumers away from soda to an expanding variety of alternative sources for caffeine and hydration, such as sparking water, energy drinks and coffee.
Last year, Coco-Cola posted a five percent decline in Diet Coke volume in North America. In an effort to catch up with the changing consumer taste, both Coca-Cola and its primary rival, PepsiCo, have been adding healthy and Millennial-friendly items to their product mix in recent years.
In 2015, Coca-Cola purchased 17 percent of energy drink maker Monster Beverage in a $2 billion mega-deal; in 2016, the company sealed an agreement with Dunkin' Donuts to produce and distribute the brand's bottled iced coffee; and in March last year, Coca-Cola acquired Unilever's AdeS plant-based beverage business.
But it didn't give up its iconic Coke brand.
Firmly believing in the appeal of sugar-free drinks to consumers, Coca-Cola's newly minted CEO James Quincey ordered a makeover for Diet Coke at the beginning of 2018—introducing a more slender packaging and adding more flavors. In addition the classic red-and-silver can, the company introduced four new Diet Coke flavors: ginger lime, twisted mango, zesty blood orange and feisty cherry.
When Quincey's plan was announced in January, industry watchers were skeptic.
"While Diet Coke's new can designs are tall and slender—a possible reference to the body type a diet-beverage drinker seeks—more of [consumers] simply don't trust any kind of soda to be a part of a healthy diet," an Atlantic commentary read. "The problem with the soda is right there in the name: It's neither healthy-seeming enough to thrive as a diet drink nor tasty enough to thrive as a cola."
But Coca-Cola's effort seems to be paying off. For the rest of 2018, the company is looking to achieve a four percent full-year growth in revenue—provided that the return of Diet Coke isn't just a fad.