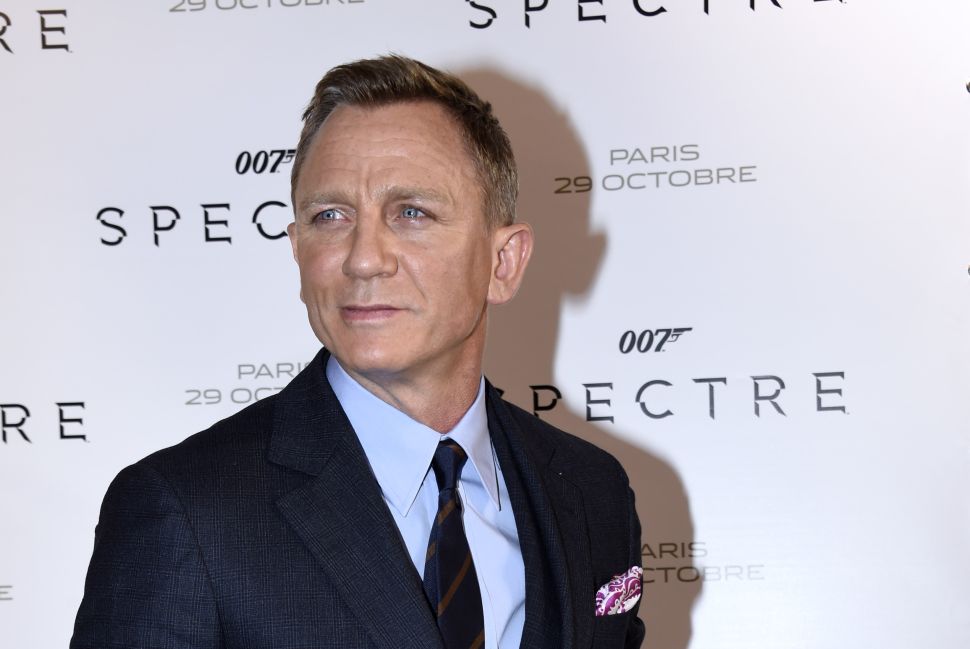 What the hell is going on with the next James Bond film?
We're a little less than 19 months out from the film's scheduled November 2019 release, and the 25th entry in the series is still without an official director, though Danny Boyle is expected to sign on, albeit with an entirely new script.
Bond 25, as the untitled picture has been dubbed, is also still without domestic distribution. It had long been assumed that Megan Ellison's Annapurna had locked up North American rights, but a recent report suggested that MGM was leveraging 007 for a potential sale.
Long story short: the powers that be are cutting it awfully close if they want to meet that release date. All of this behind the scenes uncertainty isn't helping to inspire confidence among fans after Spectre's so-so outing.
But star Daniel Craig doesn't seem to be phased by the lack of clarity, as he confirmed to the Associated Press this week that Bond 25 is his next project. He would not, however, confirm Boyle's possible involvement.
"We'll see, we'll see," he told the outlet when asked about the Oscar-winning director hopping on board.
Craig has been quite vocal about how grueling the world of James Bond can be.
Back in 2015 shortly before the release of Spectre, the actor said he would rather "slash my wrists" than reprise the role. He also noted that if he did return as 007, it would "be for the money." Admittedly, these comments came at the conclusion of a long and arduous press tour, so perhaps we shouldn't have taken them too seriously, but when an actor says, "All I want to do is move on," people tend to take notice.
We can only assume that franchise producer Barbara Broccoli is paying Craig handsomely for his fifth and final Bond installment. He has headlined the two highest-grossing entries in the franchise with Skyfall ($11. billion) and Spectre ($880 million) and one of the best all-around films with Casino Royale.
But is this new movie going to be the well-deserved and expertly crafted send-off the second-greatest James Bond actor deserves, or will the rushed production and up-in-the-air directing situation spoil Craig's swan song?
We're hoping for the former but bracing for the latter.