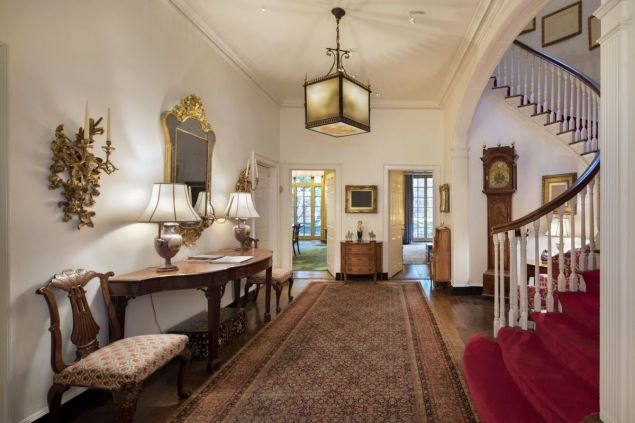 It took nearly a year and a $12.5 million discount, but David Rockefeller's staid Upper East Side townhouse finally sold earlier this month to an anonymous limited liability company. The 40-foot-wide home, that was most recently owned by the former chairman and CEO of Chase Manhattan Corporation, was first listed for $32.5 million back in June 2017.
However, the price on the 9,777-square-foot abode was cut to $27 million by October and the property went into contract in February 2018. Alas, it ended up selling for just $20 million, to the highly nondescript 146 East 65, LLC. The new owner of the grand eight-bedroom home has finally been revealed and it's none other than President Bill Clinton's former advisor, Doug Band, according to the Wall Street Journal.
Band started out in the Clinton White House back in 1995, and worked alongside the former president from 2002 until 2012, helping with the formation of the Clinton Global Initiative and The Clinton Foundation. He resigned in 2012 and co-founded consulting firm Teneo Holdings shortly after; he is now president of the company.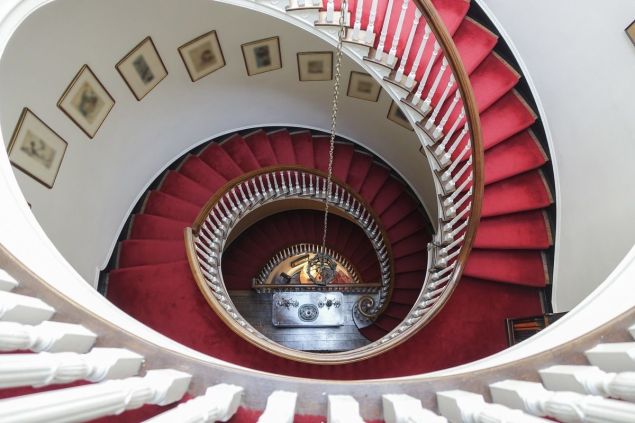 Architect Mott Schmidt designed the 20-room house in 1924, and the Rockefellers brought him back to redo the interiors upon buying the property in 1948, according to the listing shared by Brown Harris Stevens brokers Mary Rutherfurd, Paula Del Nunzio and Leslie Coleman.
Rockefeller, a grandson of Standard Oil co-founder John D. Rockefeller, and his late wife, Peggy, owned 146 East 65th Street for 69 years. The home was offered for sale in March 2017, just two months after Rockefeller passed away.
The townhome has a Colonial Revival style facade and is comprised of four floors and a full basement, all of which are accessible by either a red-carpeted spiral staircase or an internal elevator. Prior to Band's purchase, the décor reflected a decidedly traditional aesthetic, at least per the listing photos, with plenty of Persian rugs, ornate light fixtures, dark wood furniture and gilded mirrors.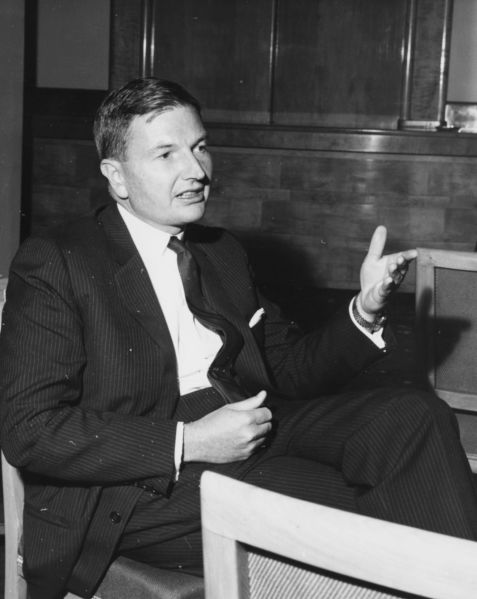 The formal dining room, which overlooks the private garden outside, has a dark green carpet, with yellow floral walls and a marble fireplace. The wood-paneled library has a built-in bookshelf and yet another fireplace—there are a total of eight throughout the mansion.
There's also a temperature-controlled wine vault, in addition to exactly six staff rooms.
The Rockefellers famously adorned this home with various paintings by Matisse, Picasso and Cézanne, as well as an assortment of 18th-century furniture and porcelain. The majority of these pieces will be sold at Christie's on May 8, in an auction aptly titled The Collection of Peggy and David Rockefeller; proceeds from the sales will benefit charity. That lot includes the Picasso's bullfighting series that hung in the entry of this home, alongside a George II armchair. A pair of Meissen porcelain golden orioles models, originally in the dining room, is estimated to fetch between $10,000 and $15,000.
And, of course, there are the aforementioned paintings, which are expected to bring in millions. Indeed, Christie's believes that bidding on Picasso's Young Girl With a Flower Basket should be between $90 million and $120 million.