The very first apartment actress Diane Keaton ever bought is now on the market, and it's definitely not a typical starter home. The co-op at the San Remo, located at 146 Central Park West, encompasses an entire floor of the 1930s Beaux- Arts landmarked building, with envy-inducing views from nearly every window.
Keaton purchased the apartment sometime in the late 1970s, following her iconic role in Woody Allen's Annie Hall. The abode inspired Keaton's fascination with design; she told Wine Spectator it was "one of those remarkable apartments…There was a window on every side. Everything was wide open. That was the beginning of my true interest in architecture."
The home clearly had a lasting impact on Keaton, who now spends her spare time redesigning and flipping houses, mostly on the West Coast. She's also written three design books, including her most recent The House that Pinterest Built, which was released in fall 2017.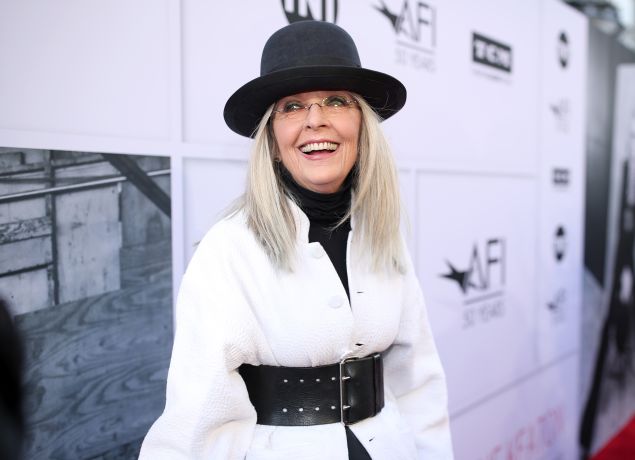 The three-bedroom, three-bathroom residence has changed a bit since Keaton owned it; it's not clear precisely when she parted with the home, but she wasn't too happy about leaving it behind. "I had to sell it because they wouldn't let me rent it out," she told Architectural Digest. "I still really resent that!"
The current sellers, Lawrence and Constance Slaughter, bought the apartment in 2012, but they're now ready to move on and have listed the apartment for a hefty $17.5 million. According to public records, the Slaughters' purchased the unit from previous owners who had resided there since at least 1994.
The wood-paneled library has built-in bookshelves and pocket doors, while the corner living room features coffered ceilings and hardwood floors. The renovated eat-in kitchen has black-and-white geometric patterned floors, two sinks, a vented stove and a separate breakfast room, all decorated in the same monochrome aesthetic. There's also a full butler's pantry and a wet bar with a "food staging area" that leads into the formal dining room, per the listing held by Corcoran broker Dan Fishman.
The master suite is in the southeast corner, with an en-suite windowed bathroom that's fitted with a separate tub and shower.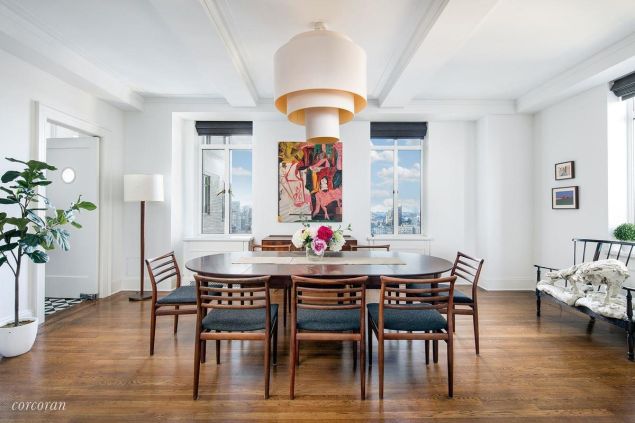 We wonder who will scoop up the expansive aerie—perhaps it'll be a Keaton fan who wants to live in the shadows of countless other celebs. Indeed, past and present residents of the San Remo include Glenn Close, Bono, Steve Martin, Dustin Hoffman and Steve Jobs.
Demi Moore famously tried to part with her triplex in the building for $75 million in 2015. It languished on the market for two years, before she finally accepted an offer that was $30 million less than her original ask. Hopefully, Keaton's former apartment doesn't suffer the same fate.