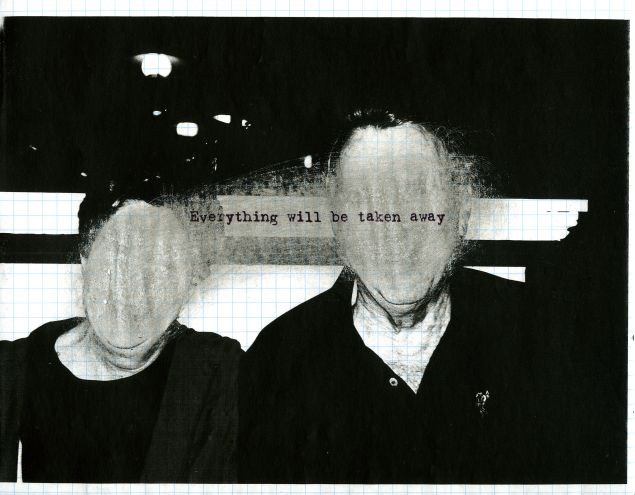 Around 1965, Adrian Piper says she took LSD about six times over a period of six months. Just entering the School of Visual Arts in Manhattan, the young artist, in her late teens, was already a voracious reader, captivated by the Beat poets and discovering meditation and yoga, the latter of which she would continue to practice. It was a formative period, and one where psychedelic experiences were becoming more commonplace. LSD was still legal in 1965, and Piper, as she told an interviewer much later, was looking to "go beyond the surfaces of things."
The drawings and paintings that resulted from this early experiment comprise the opening of a new career retrospective, A Synthesis of Intuitions, 1965–2016, running through July 22 at the Museum of Modern Art. At first glance these works, mostly contained to one wall, are quite different from the conceptual work that Piper would begin making soon after, and which dominates the exhibition. With their swirls of color and blurring of the real and imaginary, her pieces based on drug trips resemble much of what came to be known as standard psychedelic art of the period, and are easy to ignore. But don't write them off so quickly—these are, in fact, seminal in her career arc. They're the first examples of the artist exploring self-portraiture, which she returns to again and again throughout her career.
LSD Void, a painting from 1966, is representative of this period, with a spiral of green and yellow brushstrokes twisting below the faint outline of a naked female body falling into the abyss. The representative figure appears to be coming undone, a fearful moment within a kaleidoscopic fantasy. There are elements of op-art, combined with a sketch for a panel by comic artist Steve Ditko. Piper has explained that this and other works from the period were not made during a drug experience but after the fact—an attempt to capture something that was learned, to look at yourself from the outside.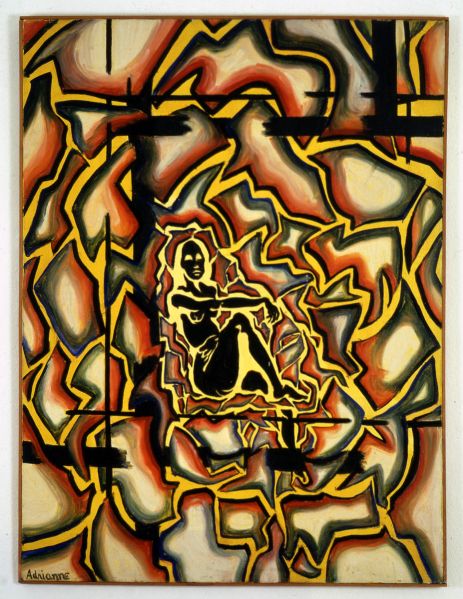 Curator David Platzker writes in the show's catalogue that these works form part of the "general shift from object to idea" in Piper's career, but this seems to be attaching less significance to the work than is demanded, and serves as an easy way to brush them aside. A shift implies movement from one form to another, while what's evident are the ways the arc of her work over time has been an evolution, with each work informing the next. While Piper would soon abandon psychedelic imagery in its most obvious forms, there can be found in these early drawings and paintings the emergence of lifelong preoccupation with the mutability of identity, a self-exploration that looks both inward and outward, which is also a hallmark of the psychedelic experience.
In recent years, there has been greater emphasis placed not only on the visual influence of psychedelic art, but in the influence of its theoretical concepts (Ken Johnson's 2011 book Are You Experienced?: How Psychedelic Consciousness Transformed Modern Art, is a great primer on the subject). All kinds of work, from the comics of Robert Crumb to the concert posters of Wes Wilson, have been reconsidered outside of their mainstream context, and psychedelic art become more aligned with general, sweeping trends of postmodernism. Piper herself said in an interview that she finds the connections between her early psychedelic work and later embrace of minimalism and conceptualism part of a "continuum," and a "very straight road to walk." It's interesting, then, that MoMA choses not to follow this conceptual thread throughout her practice, rather isolating it within the early work.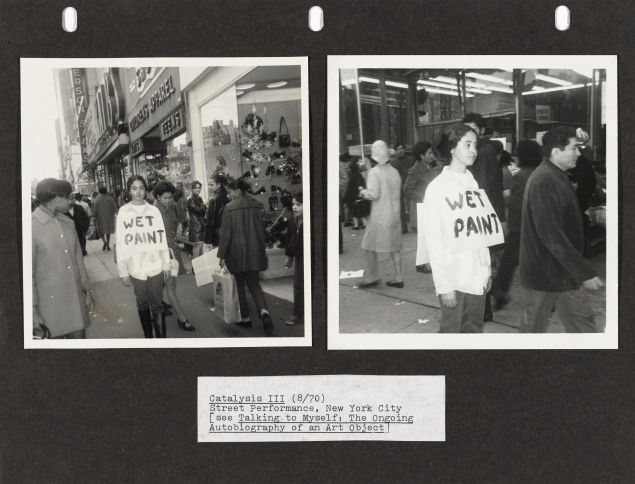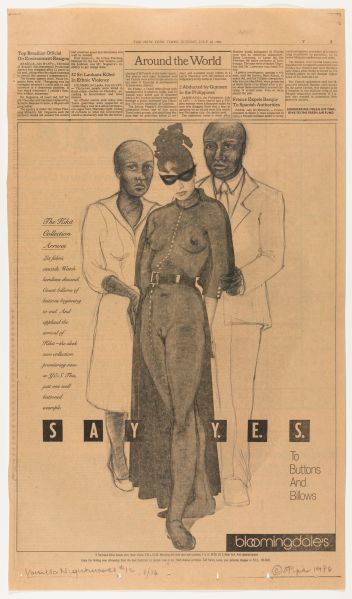 The continuum can be seen most clearly in the way Piper continues to use a version of herself in her work, especially in the form of self-portraiture. LSD Mirror Self Portrait, a drawing from 1965, shows the artist's reflection in a mirror encased in ribbon-like yellow streams. It's startling in its directness—the way the artist looks out from the work, at the viewer and at herself. Parallels can be found in various other places throughout the exhibition, including Concrete Infinity Documentation Piece, from 1970, a series of photographed self-portraits placed next to handwritten text, that shares the same gaze and desire for interior exploration through the act of looking and recording, and the Political Self-Portrait works, made in 1979.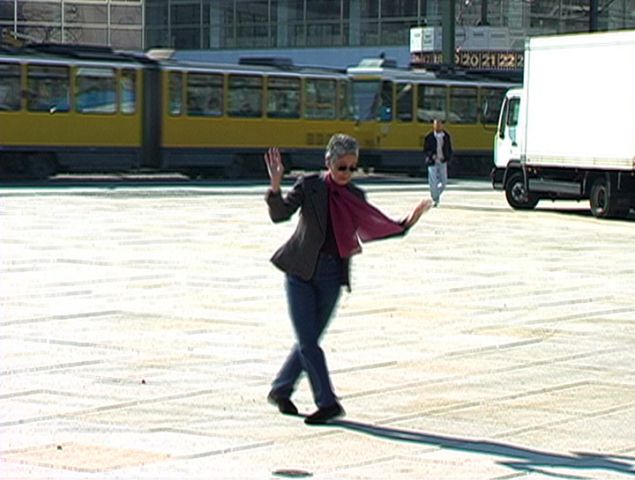 Perception is the thread that runs through her work. Each project moves—starting with the psychedelic drawings and paintings—from Piper looking at herself to looking at how others see her and others like her. In later works, the ways in which racism and sexism are constructed takes center stage in a personal way, displayed with humor and immediacy and confrontation.
But is the work then necessarily autobiographical? It's hard to say. Piper plays with and even exploits the tendency to read them as such, especially through the use of self-portraiture and the variety of roles she occupies in videotaped performances like the monumental Funk Lessons, from 1983-84, and the male Mythic Being persona she would embody in different works between 1973 to 1976. Each of these is both explicitly Piper and an attempt to engage with another self, where the boundaries of both fiction and non-fiction begin to disintegrate. To read these works as autobiography seems both incorrect and impossible to escape, and one that the artist both invites and disregards.
What the work demands is that you look. It does this by showing you the ways in which people don't look. What are they not seeing? What are they seeing but don't want to admit? Putting herself at the center of her work to be looked upon, as if an object, also allows her to scrutinize how we are looking. Collaboration becomes necessary when engaging with Piper's work, forced or otherwise, with both artist and viewer serving a dual role. The use of self-portraiture, like the drug experience, allows both a sense of removal and a deeper embrace. There's a wall removed, a separation breached—the surface is cracked open and new meanings are generated. Sounds like a trip.