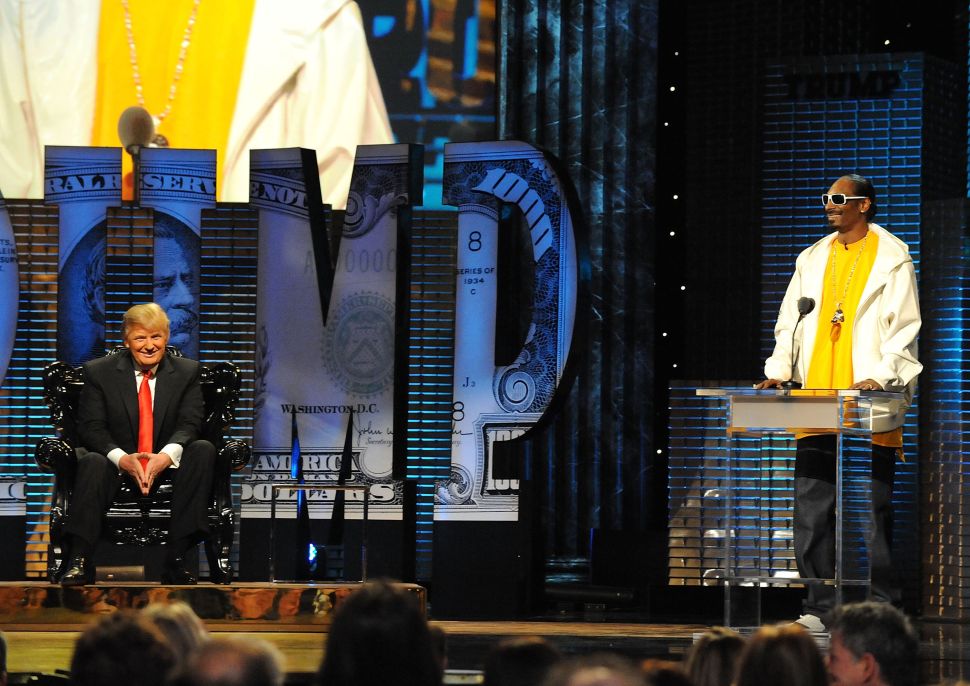 Ousted FBI Director James Comey believes President Donald Trump's White House operates like the mafia.
"What is happening now is not normal," Comey wrote in his blockbuster memoir A Higher Loyalty: Truth, Lies and Leadership, comparing his visit to Trump Tower with New York mafia social clubs he encountered throughout the 1980s and 1990s as a prosecutor.
"The silent circle of assent," Comey added. "The boss in complete control. The loyalty oaths. The us-versus-them worldview. The lying about all things, large and small, in service to some code of loyalty that put the organization above morality and above the truth."
In his rise to power, Trump dominated Manhattan as a real estate developer tied to mobbed-up concrete companies; banished GOP shapeshifter Steve Bannon reportedly collected opposition research on the billionaire's ties to organized crime.
From physical threats allegedly made against Stephanie Clifford to strong-arming D.C. players like Comey, mafia tactics followed Trump to Washington and entered national conversation thanks to investigative reporting on Trump's financial payouts.
"This is like a secret society that calls it's own shots," organized crime historian Christian Cipollini told Observer. "The Trump administration, despite reaching out to demographics everyone forgot about, has taken [the presidency] to a level where parameters of ethics don't exist anymore."
After bulldozing into Washington through a campaign priding loyalty above all else, helmed by a former manager charged with money laundering by the FBI, Trump struggled to consolidate his influence.
One specific gangster provides insight into the president's firings and paranoia-hyped tweets: John Gotti, the notorious ringleader of the Gambino Crime family.
"There was a mob boss who was so defiant and flashy, it was the nail in the coffin," explained Cipollini. "Gotti was not liked by the mob for what he did. Where I think Trump is hurting himself is not just with his detractors, he's hurting within his own world."
"There are videotapes, wire-tapes of Gotti basically saying 'Yeah I killed that guy because he didn't come when I called him.' That kind of perverse sense of loyalty is probably a very good comparison," added organized crime author Scott Deitche, noting that once an organized crime group's loyalty fractures and unravels, information seeps out en masse.
"How many people can you whack in your organization before you bring someone off the street because there's nobody left?" asked Cipollini. "In comparison to the mob, the worst moments of leadership are when you brazenly kill everyone off you think is a detractor."
Like Gotti and other kingpins, Trump self-polices his operation and frequently strong arms dissidents. But in altering the nature of the presidency and upending world order through Twitter, the president is vulnerable to social unrest.
"In order for an organized crime group, and we can substitute political group into this equation, to succeed or reach power, it has to maintain a parallel level with regular society," said Cipollini. "If you rock the boat, that's when problems occur. The most successful organized crime groups knew how to work within society's parameters and not rock the boat. The most successful political campaigns and White House structures worked more inclusively and more in parallel with the general public."
Although localized crime in the United States has diminished amid corporatism, international mafia cartels govern the world over. A Russia controlled by oligarchs tied to Vladimir Putin has upended democracy throughout Europe and the United States, and is being investigated by U.S. intelligence agencies for colluding alongside Trump's campaign.
"Over the past 20 to 30 years alongside the rise of globalization, there's been a surge of transnational organized crime groups," concluded Deitche. "Along with that comes literal gangster states where these organized crime groups have become so powerful they're influencing national elections in other countries. The relative ease to fly around the world and transmit things electronically and technologically has only strengthened their grip."