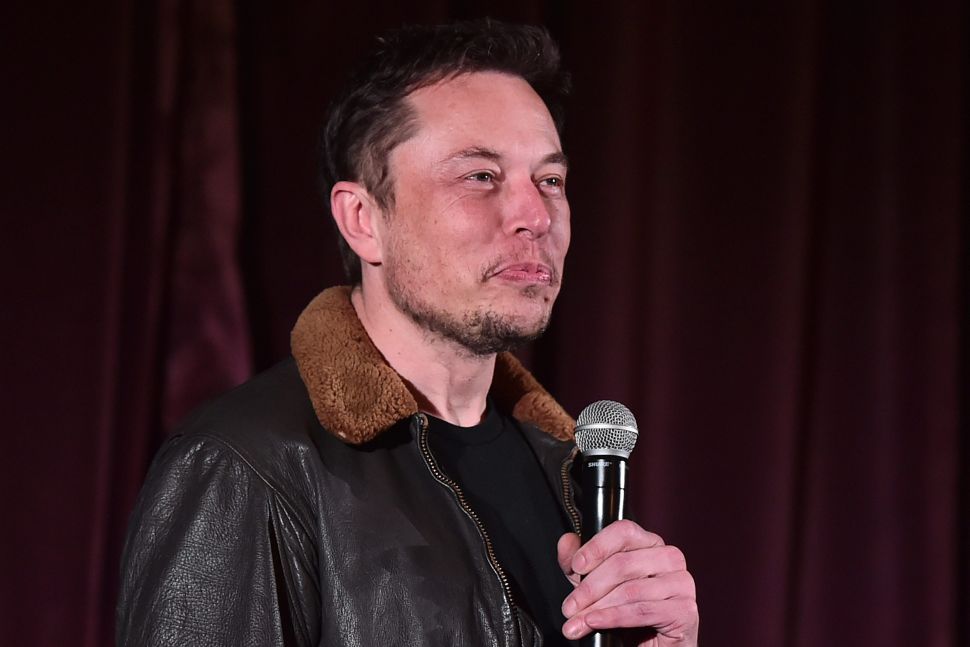 Elon Musk is so committed to saving Tesla (TSLA)'s Model 3 from its production hell that he has been sleeping on the floor of Tesla's Fremont, Calif., factory for the past few months because he doesn't even have time to go home and shower.
"I definitely feel stress, yeah. It's like—we've been incredibly difficult and painful the last several months," he told CBS This Morning co-host Gayle King this week during a rare interview. 
"I'm sleeping on the factory floor, not because I think that's a fun place to sleep. You know. Terrible," he said.
Tesla has been producing 2,000 Model 3 cars every week, as of the beginning of April. It's a huge improvement from the 800-units-per-week rate just a month ago, but it's still short of the 2,500-units-per-week goal, which was set for the end of March.
Musk has just over two months to boost the weekly production by another 150 percent to the 5,000-unit target, which has already been delayed twice.
Currently, Tesla has hundreds of thousands people on the Model 3 wait list who have paid a $1,000 deposit. Persistent late delivery of the vehicles is also draining Tesla's cash tank. Without enough Model 3 cars to generate some revenues, the company will be out of cash by the third quarter of this year.
Raising new funding will also be challenging, as Moody's recently downgraded Tesla's credit rating amidst the Model 3 delay.
In the meantime, there might be another thing that's depriving Musk of his sleeping comfort.
Two anonymous sources told Reuters this week that Tesla has started talking with parts suppliers in preparation for its next car, the Model Y SUV, which is set to hit the assembly line in November 2019.
The sources said that Musk is accepting preliminary bids from suppliers and that Tesla plans to move part of the production to China in the future.
Tesla declined to comment on the speculation to Reuters and didn't respond to a press request from Observer.
Tesla has seen its stock plummet before after tying to do too many things at once. There was also skepticism whether Musk was spreading himself too thin when he announced two new cars (a Tesla Semi and a new Roadster) at a product launch event last year.