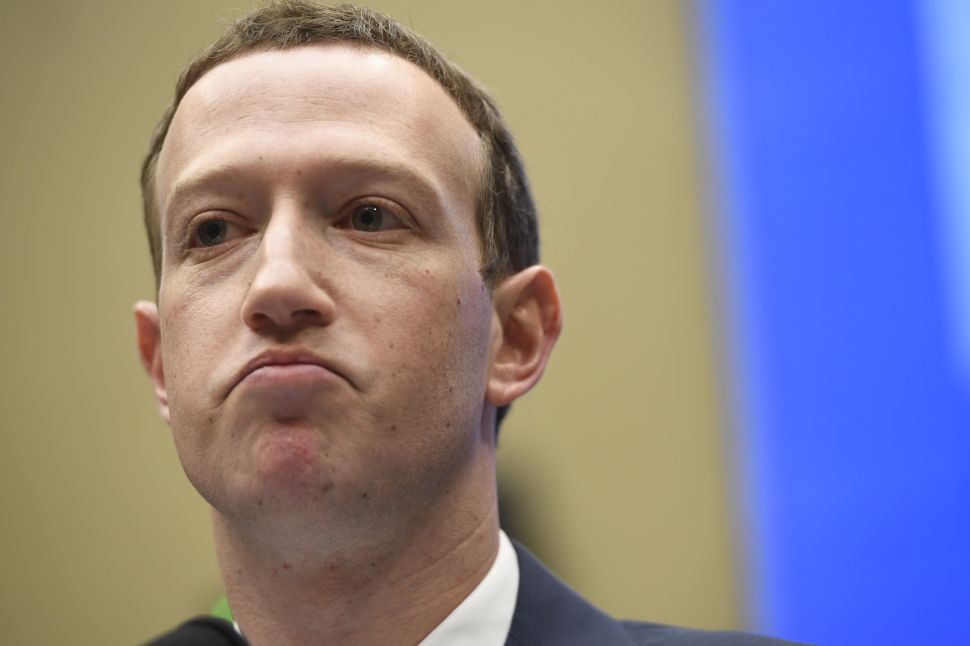 Over Mark Zuckerberg's two-day marathon hearings before Congress, he dodged dozens of questions from the Senate and House committees by saying, "I'll have my team follow up with you after this."
While some of the questions were clearly too specific for Zuckerberg to answer without referring to some sort of written documents, many of his "follow up" promises were nothing more than his lawyer-coached way of saying no or refusing to answer a question.
After the hearings, the committees will keep the hearing record open for a period of time for members to submit additional questions in writing. They will then send those questions to Facebook for answers with a deadline, a Facebook spokesperson told Observer.
Well, that will be quite a pile of work for Zuckerberg and his team, if he meant what he said.
Here is everything Zuckerberg promised to follow up on with the committees:
On Cambridge Analytica and Privacy 
Whether Facebook employees were working with Cambridge Analytica to refine Trump campaign tactics during the 2016 presidential election. Zuckerberg said he will know more when the current investigation is over.
Examples of third-party apps that Facebook has banned, aside from Cambridge Analytica's, for transferring user data without consent.
Whether Facebook had performed any audits to ensure that improperly transferred data was deleted before the Cambridge Analytica case surfaced.
The number of users affected by the Cambridge Analytica breach by state.
Whether Aleksandr Kogan, who sold Facebook data to Cambridge Analytica, still has a Facebook account.
What other firms did Aleksandr Kogan sell Facebook data to, other than Cambridge Analytica. (Zuckerberg said there are "a couple of others.")
How effective is Facebook's "Bug Bounty program," in combating harmful transfer of data, in addition to identifying unauthorized access to data.
Whether U.S. users will have the same right to object to being micro-targeted by advertisers as laid out in the European Union's General Data Protection Regulation (GDPR).
Whether Facebook is willing to change its business model in the interest of protecting privacy. ("I'm not sure what that means," Zuckerberg said.)
On Data Tracking
Details on the data Facebook gave to Russia.
Whether Facebook tracks a user's internet browsing activity even after he has logged off of Facebook, and, if so, whether Facebook notifies users of such tracking.
How much data Facebook has on non-Facebook users.
Whether Facebook tracks offline data through devices that have been connected to Facebook at some point. (The question was raised by Senator Roy Blunt of Missouri. Apparently Zuckerberg didn't understand the question very well.)
How long Facebook keeps your data in its system after you have deleted your Facebook account.
Also, whether Facebook keeps a backup version of your data after account shutdown.
Whether Facebook will change users' default settings to minimize the collection and use of their data.
Whether the data mined by Facebook for security purposes used in advertising targeting.
On Russia and Misinformation
Whether some of the anonymous group pages currently on Facebook were created by Russian agents.
Exactly how many fake accounts Facebook has shut down. (Zuckerberg estimated the number to be in the tens of thousands.)
Whether Facebook is a politically neutral public forum. (Ted Cruz is eager to know.)
Details about the deployment of AI tools that are designed to combat misinformation.
Why Facebook rejected a seemingly harmless advertising campaign by a state senator candidate from Michigan.
How Facebook will ensure that its human content reviewers will treat all users fairly and objectively.
Details of how Facebook will exclude foreign-based election-meddling groups.
On Regulation
Propose regulations to govern the tech industry. (Zuckerberg will discuss this in detail with Senator Lindsey Graham of South Carolina.)
Whether he will support a law to protect the rights to privacy specifically for people under the age of 16.
Whether he supports BROWSER legislation, a bill that requires internet companies to allow users to opt in or opt out of any company use of their personal information.
How Facebook will help spread internet connectivity in rural areas.
Details on expanding racial diversity in the tech industry.