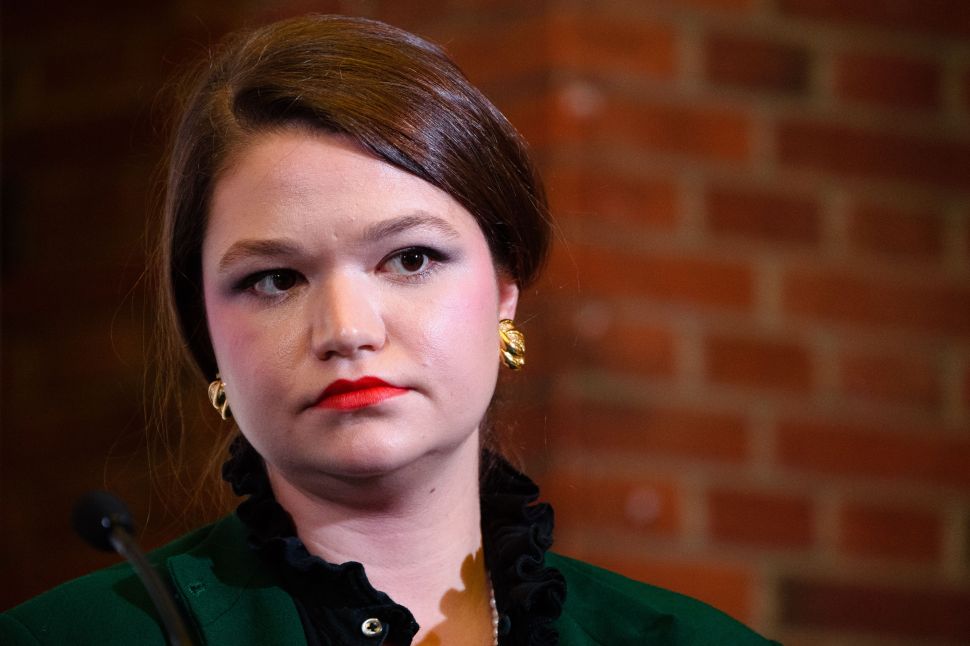 Ever since the data breach of 87 million of its users was exposed, Facebook has been swept up in a wave of media scrutiny and regulators' interrogations.
And yet, despite their high-profile apology tour, neither Mark Zuckerberg nor Sheryl Sandberg have answered exactly why and how the incident happened. Their standardized answer is, basically: Cambridge Analytica lied to us about deleting the data, and we should have fact-checked them.
Why did Cambridge Analytica lie to Facebook? And what made the leaders of the British company believe they could get away with it?
According to one former Cambridge Analytic employee, they didn't really care—and neither did the broader data analytics industry.
"During most of my time at Cambridge Analytica, the culture and assumptions of the firm and the wider data brokerage and ad tech industries within which it operated were a bit 'Wild West,' with citizens' data being scraped, resold and modeled willy-nilly," said Brittany Kaiser, who worked on Cambridge Analytica's sales team from February 2015 to January 2018, in a testimony to the British Parliament on Tuesday.
Kaiser wasn't directly involved in Cambridge Analytica's assault on Facebook data during the 2016 presidential election, but because she worked directly with the company's clients for three years, she knows firsthand what data from large platforms means for analytics firms.
"The data analytics industry has been around for over a decade. There are hundreds of thousands of analytics firms around the world. Cambridge Analytica is actually one of the smaller ones," Kaiser told Observer on Wednesday. "Personal data have created a new asset class. It's as valuable as oil today."
Due to its business-to-business nature, the data analytics industry is largely an unknown to average consumers. Even the largest players in the field, such as Peter Thiel's Palantir, are famously secretive.
Data analytics firms are essentially middlemen between advertisers and media platforms. For a typical firm, Kaiser said, the largest budget is set for purchasing raw data from consumer-facing platforms like Facebook; then, the firm would acquire more specific information about its target audience through surveys and games (like Cambridge Analytica's personality tests). This data was then fed into predictive models built by data scientists to forecast what the target audience would be interested in, whether it be for a commercial product or a political message.
In April 2015, concerned with the potential risk of third-party firms accessing users' data, Facebook shut down its API to move all ad targeting and data modeling in-house. Without the API, advertisers could no longer access Facebook's data to target users. Instead, they would tell Facebook their specific needs, and Facebook would target their audience for them. That's what Zuckerberg meant when he repeatedly said, "Facebook doesn't sell data."
However, one month after the API shutdown, Cambridge Analytica's chief data officer told Kaiser to look through a list of Facebook groups and choose 500 of them to get data about people who had liked those groups. "I was told this was one of our last chances to get Facebook data," she said in her testimony.
A few months later, Facebook learned about Cambridge Analytica's unauthorized possession of its data and demanded that the firm destroy it.
Kaiser and other employees were later assured by the firm's management that its Facebook data had been deleted as requested. But the company might still be touting this data to its potential clients.
"Access to Facebook data was a part of Cambridge Analytica's sales and marketing 'pitches' to commercial, political and defense clients throughout my time at the company—even after the request from Facebook to delete the data," Kaiser said.
Alexander Nix, the suspended CEO of Cambridge Analytica, was scheduled to testify before the British Parliament's Digital, Culture, Media and Sport (DCMS) Committee on Wednesday, but he cancelled at the last minute. According to The Guardian, the parliament is now considering formally summoning him to appear before the committee.