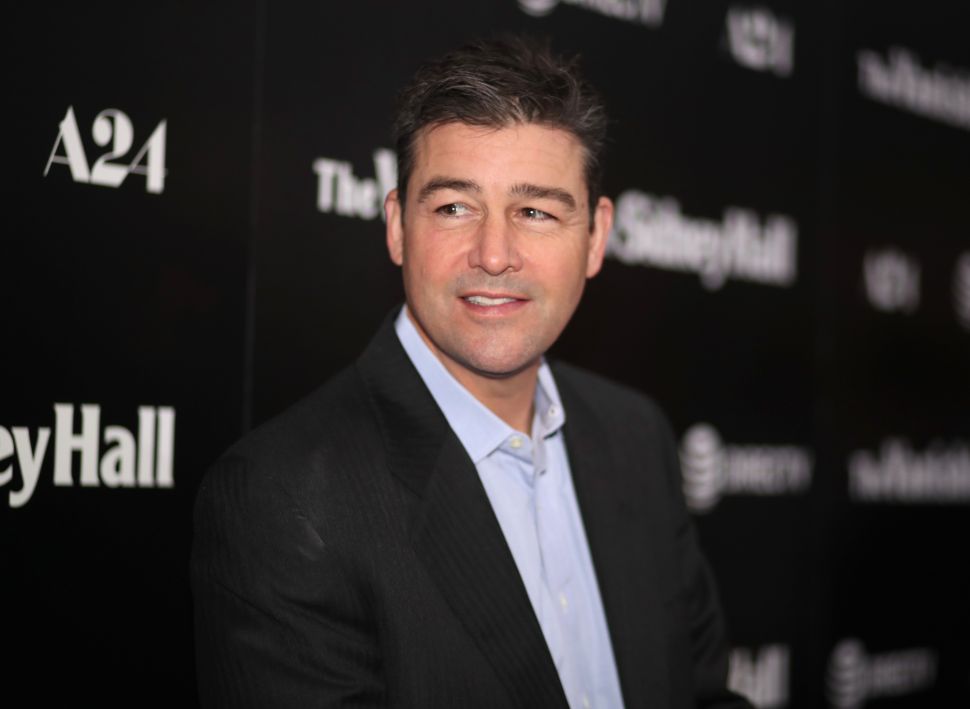 Back in November, Hulu pulled off a big coup when it convinced George Clooney to return to television for a limited six-part adaptation of the classic Joseph Heller novel Catch-22. At the time, Clooney was announced to be starring and directing in his return to the small screen.
However, today the streaming service announced that Kyle Chandler (Bloodline, Friday Night Lights) is replacing the two-time Oscar winner in the lead role of Col. Cathcart. Clooney will instead take on a smaller role in the series, while still maintaining his directing duties.
In January, it was reported that Clooney would be earning upwards of $1 million per episode as co-director, producer and star. Somehow, we doubt Chandler's salary is approaching the same heights. Sorry, Coach Taylor.
Christopher Abbott (Girls) will star as Yossarian, a U.S. Air Force bombardier caught between doing his duty and surviving. Hugh Laurie (House) stars as Major de Coverley, a squadron executive officer on the Panosa air base.
Grant Heslov will also serve as director.
Paramount Television is producing the series after being revived in 2013. In the short time that the production and distribution company has been back, it has been nailing down successful high-profile projects left and right.
Catch-22 is the highly anticipated icing on the cake for Paramount Television's slate, which also features Netflix's 13 Reasons Why and the anticipated upcoming Netflix dramedy Maniac with Emma Stone and Jonah Hill.