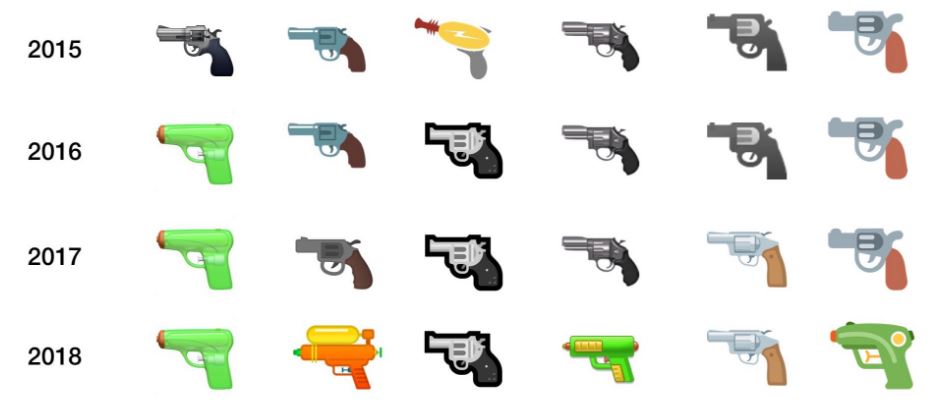 Tech companies are entering the emoji wars with (water) guns blazing.
Yesterday, Google updated its gun emoji to show a water pistol instead of a conventional firearm.
This change followed similar moves by other apps. WhatsApp made the change in October, and Twitter subbed in a squirt gun emoji last month.
Other phone manufacturers are also shying away from shotguns. Samsung added a new water pistol emoji in February, and Apple got rid of rifle images way back in 2016.
Facebook and Microsoft are reportedly considering a change to squirt guns as well.
The timing of these announcements may make it seem like tech companies are finally waking up to the reality of mass shootings and showing increased sensitivity to users.
But in fact, it's more of a technical decision than a moral one.
Until yesterday, if an Apple or Samsung customer texted a water gun emoji to a Google phone user, the image would've shown up as a real gun because updated emoji keyboards don't translate to phones from different carriers.
So when one company changes its emoji designs, every other company has to as well in order to remain compatible and avoid confusion across platforms.
Microsoft ironically used a toy gun emoji until 2016 before changing it to a revolver. Now it finds itself the only wireless company packing heat.
The company hasn't publicly stated whether it will change its pistol picture. But it better, otherwise consumers will shoot for another carrier.