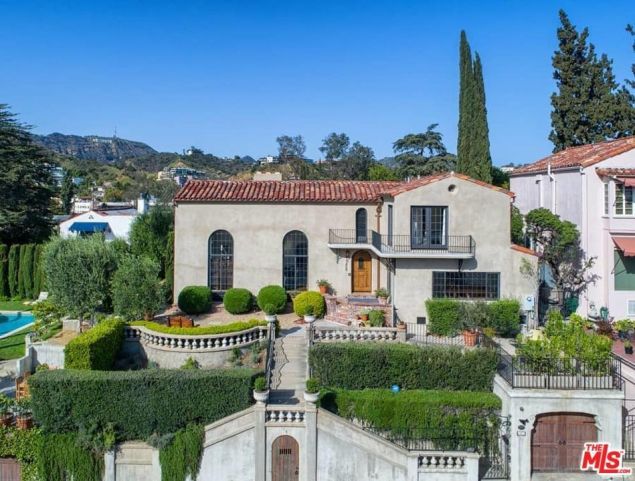 Ellen Pompeo isn't finished with her home portfolio purge just yet. The Grey's Anatomy actress is ready to offload another multimillion-dollar residence, making this the third house she's listed for sale since August.
This time, it's a Spanish villa in the Whitley Heights enclave of Hollywood Hills, which Pompeo and her husband, Chris Ivery, purchased for $1.3 million in 2005—the very same year she began her run as Meredith Grey on the medical drama. (Grey's was just renewed for a 15th season, late last week.)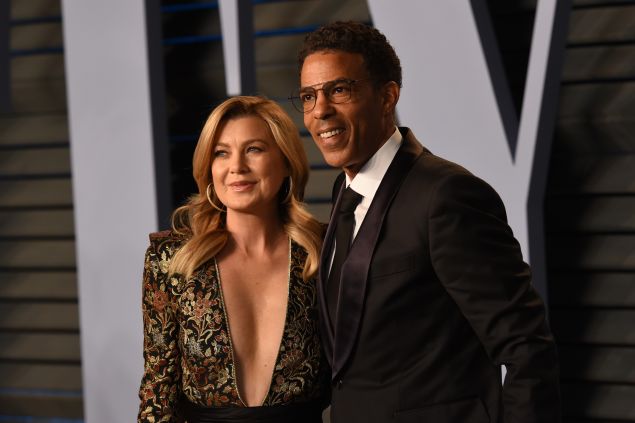 Pompeo and Ivery restored and updated the 1923 house during their ownership, maintaining the original columns and arches in the 2,456-square-foot space.
The double-height living room is centered around a tall fireplace with a stone-inspired mantle, and wood-beamed ceilings lend a casual air to the room. Sunlight flows in through arched windows, at least when the cream-colored drapery is pushed aside.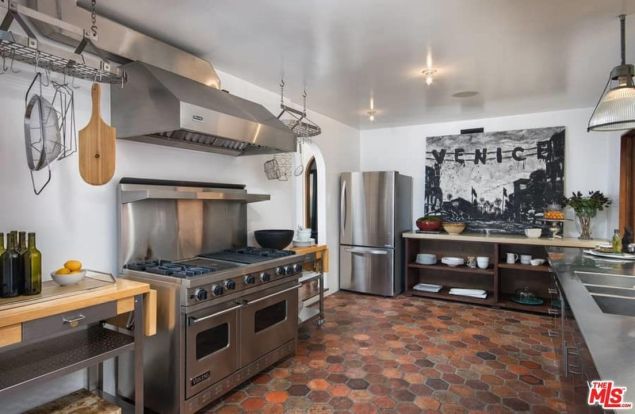 Terra cotta-style floors create a Mediterranean vibe in the oversized kitchen, which is equipped with stainless steel fixtures and a few light wood countertops; it opens into the dining room, which is outfitted with a rectangular wooden picnic-style table and bench seating.
The focal point of the backyard is the saltwater pool, reached from the back entrance via dramatic stone steps. It's positioned right in the middle of the lawn, and set slightly apart from a small outdoor dining and entertaining area. But as charming as this two-bedroom, two-bathroom Los Angeles pad is, it's safe to say Pompeo, Ivery and the couple's three children haven't lived here for a while.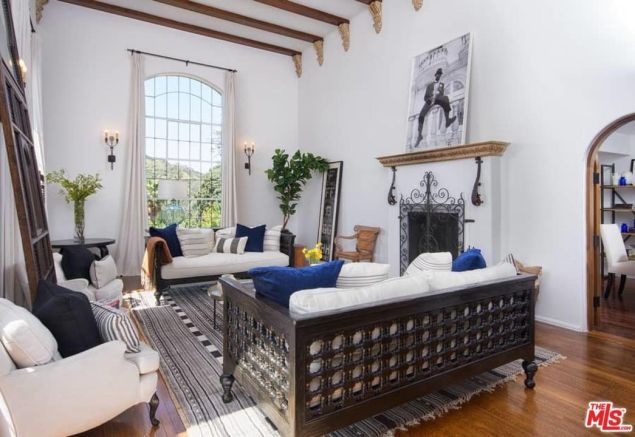 The actress is clearly hoping to reap a pretty big profit with the sale of this house, which is currently on the market for $2.8 million. She did the same with her other Hollywood Hills home, which is located less than three miles away. Pompeo listed that property for $1.995 million in September 2017, and it ended up selling for $2.08 million just three months later.
Pompeo and Ivery are also waiting on a buyer to scoop up the 8.3-acre Sag Harbor retreat they listed for sale in August 2017 for $3.8 million; they've owned it since 2011.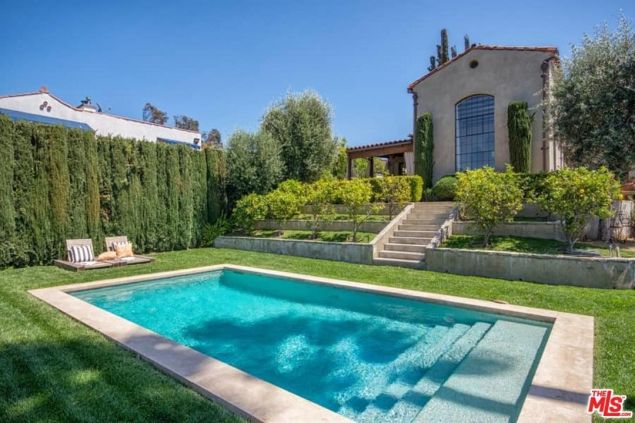 At present, Pompeo is the highest-earning actress in dramatic television, making $20 million a year for her starring role on Grey's. Pompeo spoke about her battle for the deserved paycheck in The Hollywood Reporter this past January. She explained how the deal was signed in late 2017 and encouraged all women to fight for what they are entitled to.
For now, at least, it seems Pompeo and Ivery are keeping two of their homes off the market, including the 8,000-square-foot Laughlin Park mansion used as their main residence, in addition to a Malibu beach home the couple purchased for $6.4 million in 2014.