In 1996, Helen Lazaro was violently raped. After the attack, her assailant took her driver's license and threatened to track her down if she ever talked about the assault to the police. Risking her life, Lazaro immediately reported the crime and underwent an invasive medical procedure to collect evidence against her attacker. It was stored in what's called a "rape kit."
Then, she waited.
She didn't know how long it would take to hear if the results from the exam had yielded information to reveal the man who brutalized her.
She didn't expect, more than 13 years later, to never have heard anything at all. Ultimately, she discovered that her kit hadn't even been tested; it was shelved—never sent out for analysis. Along with hundreds of thousands of others, Lazaro's kit was simply ignored.
Lazaro's story is central to I Am Evidence, a documentary premiering April 16 on HBO that reveals the egregious backlog of rape kit testing in the U.S.
The central figures are Mariska Hargitay, who said her long-running stint on Law & Order prompted her to produce this project (she also established a charity that advocates for survivors of assault) and Kym Worthy, a Michigan prosecutor who, in 2009, discovered nearly 11,000 untested rape kits languishing in a run-down police warehouse in her Detroit district. Collecting more information, Worthy eventually uncovered the extent of the problem: 400,000 untested kits across the entire country were yet to be sent for analysis.
She sums up her findings succinctly on-screen: "Nobody gives a damn about women in this country."
The documentary spotlights four resilient women in Detroit, Cleveland and Los Angeles as they trace the fates of their kits and re-engage in the criminal justice process. It also follows advocates, police, and prosecutors to ask the question of how this was allowed to get so out of hand in the first place. As Worthy works through some of the backlog in her district, the results are staggering: over 800 serial rapists were able to identified in Detroit alone. It's just one heartbreaking statistic about the appalling failure of the criminal justice system to properly handle sexual assault cases uncovered in the film.
"We knew we wanted to make this a survivor-centric story," explained Geeta Gandbhir, an Emmy-winning documentary filmmaker who co-directed the film along with Oscar nominee Trish Adlesic. "Trish and I really struggled to decide what made it into the final cut. We interviewed a large number of survivors and every one of them was so brave in telling their story and each had a story that was so important that it was really painful to narrow it down," Gandbhir said.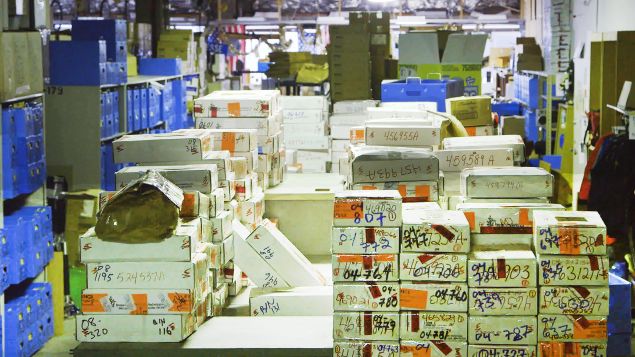 Adlesic added, "Some of them have been waiting for over a decade for some sort of justice or just any kind of result from their kit."
Ericka, one of the survivors featured in the film, reported that she was raped on her 21st birthday, and after undergoing her post-assault examination, remembers a detective telling her that nothing would happen with her kit, offering to show her thousands of untested kits waiting to be processed before hers.
Adlesic said there was a common reaction among the women they interviewed. "They said, 'I can't believe you're making a movie about this. No one's ever seemed to think it was important.' Because someone cared enough to talk about what they'd been through, they actually became eager to tell their stories."
One of the most unexpected turns in the narrative comes when Worthy discloses that she, too, is being interviewed as a survivor. Her on-film revelation also surprised the directors, said Gandbhir. "When Kym speaks openly about her own experience as a survivor, it's incredibly moving. I was so surprised and in awe of what she shared and how she shared it."
Worthy described the experience as somewhat cathartic. "Doing the film gave me the option to talk about how I felt, and it was really quite freeing for me to be able to do that. And it's probably something I never would have done if it hadn't been for this project," she said.
Providing survivors a platform was one of the goals of making this film, but the women behind I Am Evidence had several other aims in embarking on this project.
"We want to show the public that we need to provide better care for survivors," said Adlesic. "And we're not just talking about law enforcement, but society as a whole. Historically, many survivors are not believed and that's got to stop."
They're also aiming push forward proposed legislation in all 50 states to ensure rape kits are audited, tracked and quickly processed. The handling of sexual assault by law enforcement should not be part of the trauma a victim experiences. Ultimately, that's the change they want to effect.