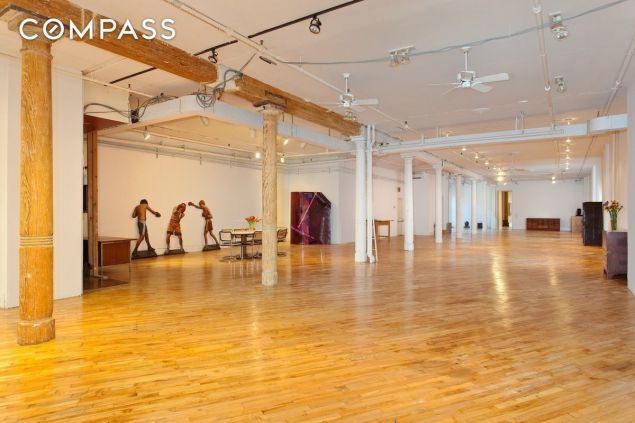 Heidi Klum finally bought a home in New York, but it's definitely not camera ready—at least, not yet. The German model is the new owner of a Soho penthouse loft that's in need of a total gut renovation.
Klum had previously stuck to the West Coast for her property holdings. The former Victoria's Secret Angel paid $9.88 million for a nearly 12,000-square-foot Los Angeles mansion in 2013, per Variety, which she bought right after her split from ex-husband, Seal. The former couple had resided in an impeccably renovated eight-bedroom Brentwood estate, which sold for $24 million in 2014.
But now, Klum has paid $5.1 million for a top-floor co-op at 519 Broadway, which is part of a three-building complex that includes 515 Broadway and 84 Mercer Street. Klum used the limited liability company Hk East Coast LLC to complete the transaction.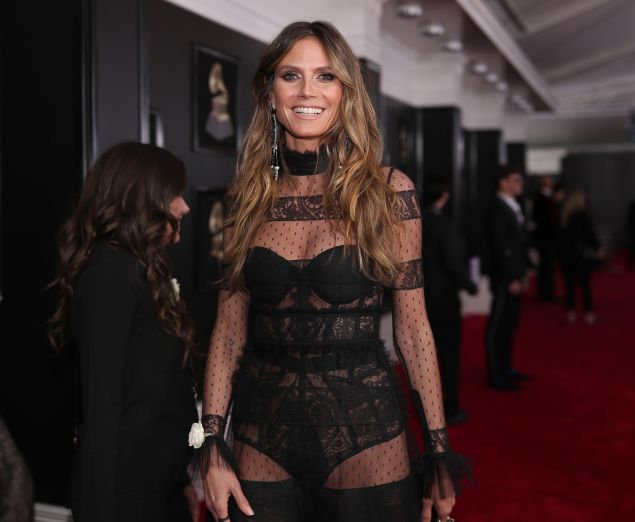 The Project Runway host isn't the first famous resident of the complex—Meg Ryan sold her stunning loft at 84 Mercer for $9.85 million in July 2017. In fact, Ryan purchased the apartment from Hank Azaria, though it appears that Cindy Sherman was a previous owner of that exact unit.
Klum's loft is 40 feet wide and 125 feet deep, and the listing, shared by Compass brokers Edward Hickey, Jack Wagner and Elise Gold Flangos, makes no qualms about the current state of the abode—it reveals that the space "requires A Total Renovation." Compass declined to further comment on the sale.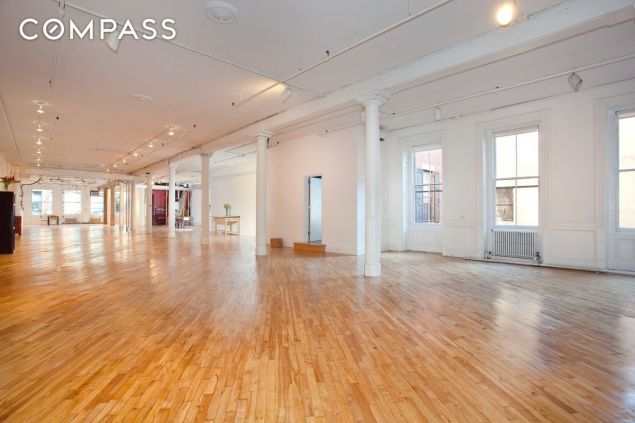 It's a far different route than fellow model Naomi Campbell is taking—she recently peeked at a glitzy penthouse in the Greenwich Lane, which doesn't even need a fresh coat of paint, let alone a total rebuild.
Klum's new abode might not be move-in ready, but it does have all the makings of a stylish downtown loft, with high ceilings and classic details like original wood columns and exposed beam ceilings. Indeed, the 4,772-square- foot space has been used as an "authentic artist studio" for the past 30 years.
There are "massive" windows, which provide east, south and southwest exposures. While roof rights for a private terrace aren't guaranteed, the listing notes this can be purchased through a separate agreement with the cooperative. There's also the possibility to install 120 square feet of skylights.
The barren apartment might not resemble much right now, but it definitely has potential. The listing photos include renderings of what the loft could look like, and they do not disappoint—it shows an open kitchen with pale wood cabinetry and a center island, plus a living space with various lounging areas. It's not clear how the bedroom layout will be sorted out, as Klum has four children, but perhaps this particular apartment will be more of a pied-à-terre for the globe-trotting model.
One thing is for sure—Klum will have to figure out her closet situation before moving in. She's a self-confessed hoarder, and in 2014, she said she'd amassed about 2,000 pairs of shoes. We can only imagine how many pairs she's collected in the four years since.