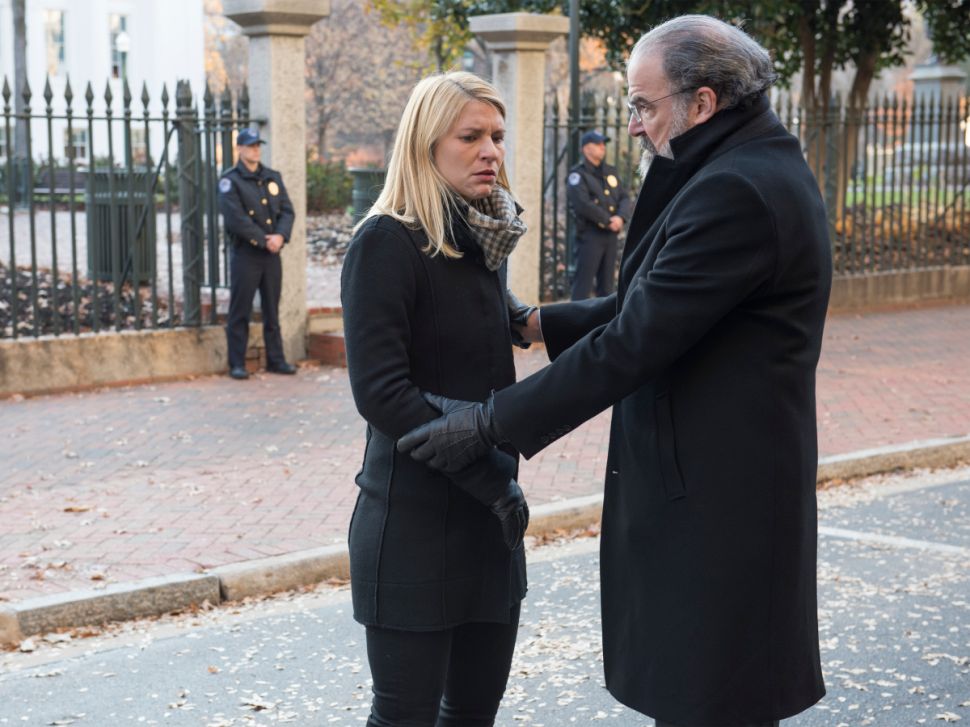 We're just over a year into this new presidential administration, but already it's become common practice in entertainment to draw parralels to Donald Trump and his White House, mining potential story ideas from real-world headlines. This has naturally lent itself to movies and television shows based in the political arenas, most notably Showtime's Homeland.
Since Trump's election, the creators of the popular Claire Daines-led drama have pulled often from our own news cycle—or at least drawn their own conclusions about what's going on behind closed doors and used said conclusions as episode fodder. But as we approach the series' eighth, and likely final, season, showrunner Alex Gansa promises that Homeland will be Trump-free in its influence.
"We're going to start fresh in Season 8 and probably do a fairly big time jump between 7 and 8 and put any Trump parallels behind us," Gansa told Entertainment Weekly. "We'll tell a very contained story, hopefully in Israel."
On Wednesday, Danes may have unintentionally announced that Homeland would be wrapping up its run after season eight. When reached for comment, Showtime told The Wrap that it "has not made a decision beyond season eight." Despite that, Gansa is proceeding as if Homeland is calling it quits after its successful run.
"[Season 7 arranges] all the pieces on the chessboard to make that a proper finale for the story we've been telling," Gansa told EW. "We get to play this last season in D.C with the intention of taking us overseas for one last chapter. Season 8 will be overseas somewhere. We get to play a story with larger national stakes in season 7 and we'll go back to a smaller intelligence-based season in 8. We get to pull out all the stops this year and then get to the emotional heart of things in season 8."
Season six of the show was written during the 2016 presidential election, which inspired Homeland's Hillary Clinton allegory in president Elizabeth Keane. In season seven, Keane's character became more concerned with national security and her politics seemed to somewhat mirror that of Trump's.
Though Homeland's quality has waned in recent seasons, its first two years merited pantheon peak TV consideration with Danes at the top of her game playing opposite Damian Lewis' Nicholas Brody. The crackling relationship between them amid the backdrop of international spy games has given way to a more traditional thriller recently, but Homeland remains one of Showtime's most-watched series.