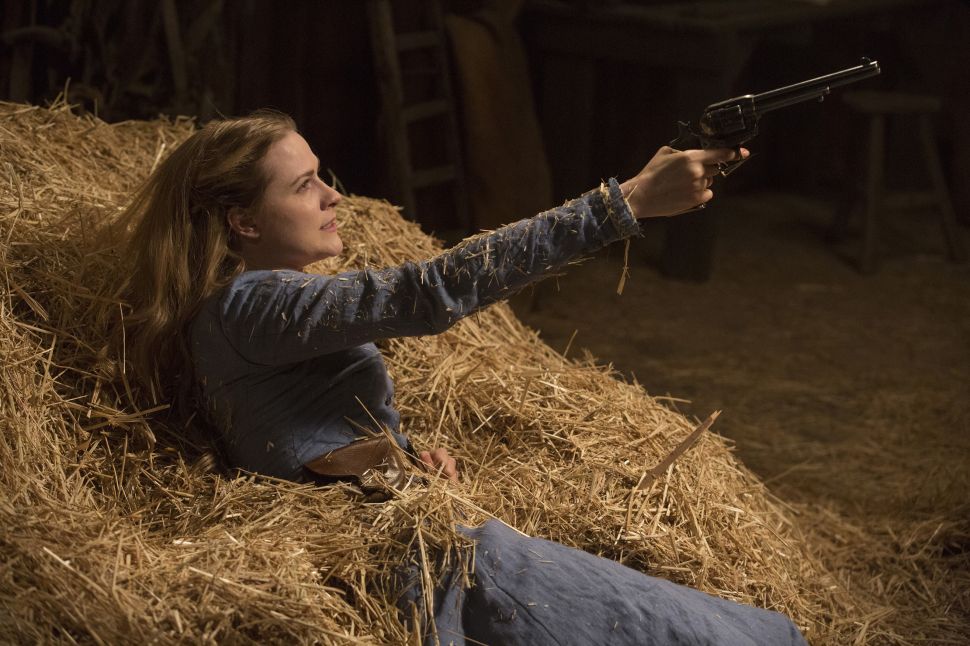 Timing is everything in entertainment.
Just 10 days before the second season of the hit series Westworld premieres, prices are being slashed. Hulu is offering the premium cable network HBO add-on for just $4.99 per month this week, according to Variety. Subscribers can lock in the network's offerings for six months at that price before it reverts to the original $14.99 per month.
Is this just a cheap ploy to help drive up viewership for season two and attract new subscribers to Hulu? Absolutely. Does it matter one iota? Absolutely not.
This is a gift to television audiences that should be taken advantage of immediately. And before you ask, no, I do not own any stock in Hulu or HBO. I'm just a proud couch potato.
The streaming platform did not roll out an official announcement for the deal, but began making it available via its website earlier this week. The offer is for a limited time only, so if you're interested, jump on it now.
Every effort counts in the cutthroat streaming war, and this is a nice little move by Hulu, which began offering an HBO add-on subscription to its service last July. In addition, the platform also has options for Showtime and Cinemax.
Both Hulu on-demand subscribers and Hulu live customers can get in on the HBO action in order to catch the network's heir apparent to Game of Thrones, as it embarks on its highly anticipated second season a whopping 16 months after the first concluded.
Even better, you can get it on the cheap.
Hulu's limited commercials plan costs customers $7.99 per month. Throw in HBO at $4.99, and you're getting both services for less than a standard HBO subscription. Not too shabby.
As cord-cutters continue to eat into traditional television's audience, it will be interesting to see the ratings numbers for Westworld with all of these additional boost efforts. The season one finale drew 2.2 million live viewers, marking a season high, and 3.6 million across all platforms for the night, per Deadline.
When accounting for HBO Go/Now and delayed viewings, Westworld averaged 12 million viewers, making it the most-watched rookie season of an HBO original in the network's history.
We're interested to see what those numbers look like for the season two premiere on April 22.