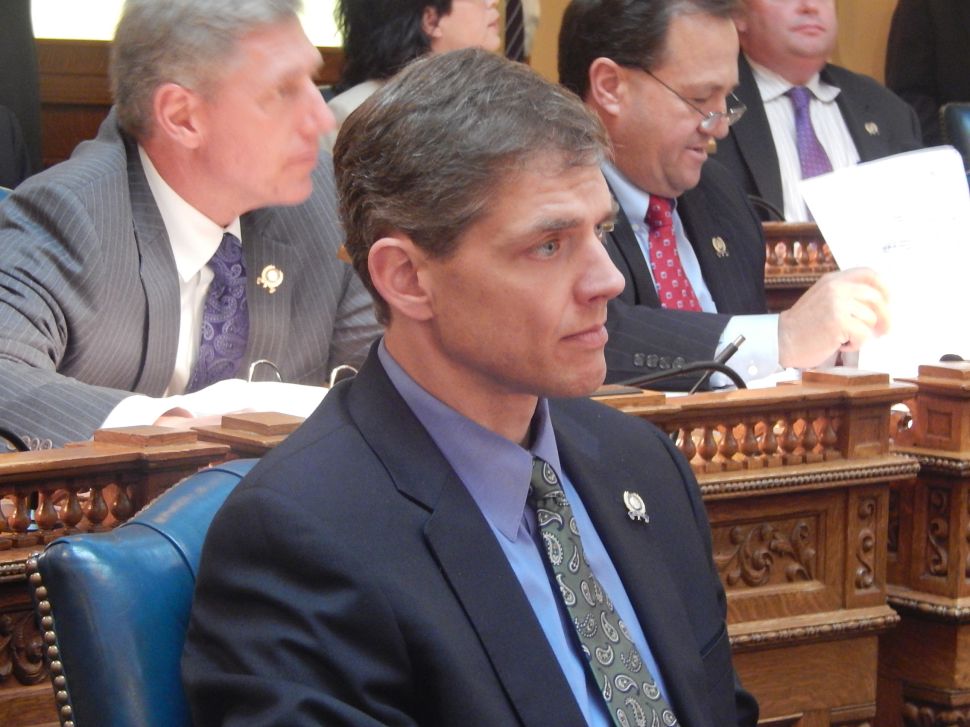 Assemblyman Jay Webber has raised $223,000 since he jumped in the race to replace retiring Rep. Rodney Frelinghuysen in New Jersey's 11th district, his campaign announced on Friday.
He has spent $13,000 so far, leaving him with roughly $220,000 cash on hand, according to his campaign. Webber (R-Morris) entered the race in February.
"I am truly humbled by the generous support I've received from hundreds of donors who have rallied to our cause," Webber said in a statement. "Our first fundraising event was held on March 15th, and to raise over $233,000 in the weeks leading up to the end of the first quarter is a testament to the energy and enthusiasm of our campaign and its donor base."
Webber is in a crowded Republican primary field with four other GOP candidates, including Antony Ghee, an investment banker and Army Reserve major, and Peter DeNeufville, one of former Gov. Chris Christie's top fundraisers.
Mikie Sherrill, the front runner for the Democratic nomination for Congress in the district, raised $1.1 million during the first quarter of 2018. She heads into the June primary with more than $1.6 million cash in hand. She has raised $2.3 million since she announced her candidacy in May.