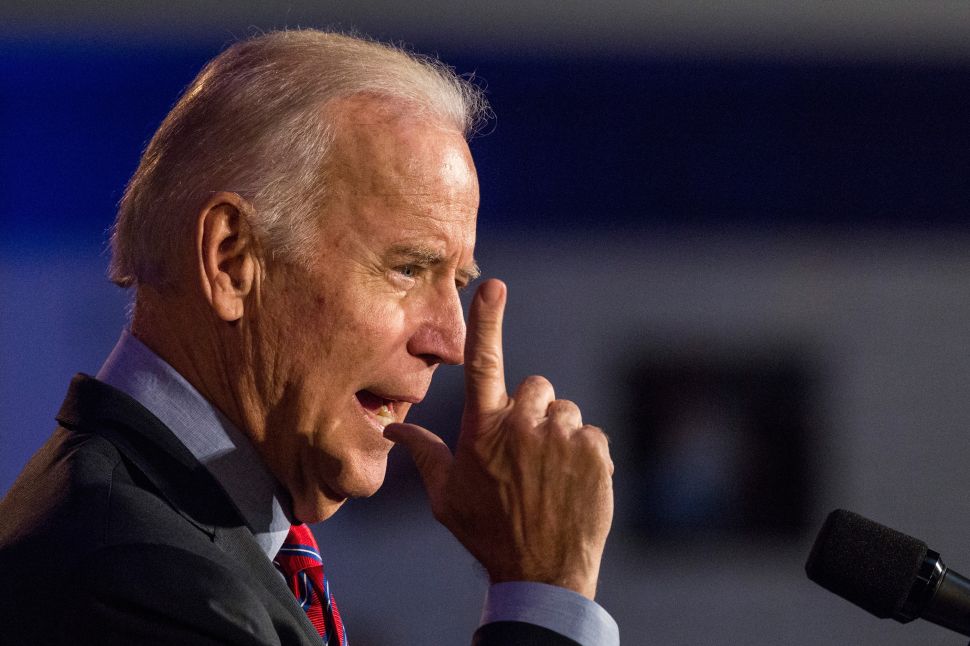 Former Vice President Joe Biden has endorsed Mikie Sherrill for Congress in New Jersey's 11th district.
"From the U.S. Navy to the U.S. Attorney's office, Mikie Sherrill has always stood up for our country and our values," Biden said in a statement. "At a time when so many in our country feel left behind by Washington, we need to send leaders like Mikie to Washington who have proven records of service to others and of getting things done. I know that Mikie Sherrill will fight hard for the interests of the middle class in New Jersey and will make sure that their voices are heard in the halls of Congress. I am proud to endorse her today."
Sherrill, a former Navy helicopter pilot and prosecutor, is the second New Jersey Democrat to get Biden's endorsement. Last month, Biden backed Andy Kim, who is running for Congress in the 3rd district.
"Vice President Biden knows exactly what it means to put the interests of our country over partisan politics," Sherrill said in a statement. "Throughout his career, he has worked as an advocate for all Americans. Here in New Jersey, we need representatives with that same sort of dedication to public service focused on moving our country forward. I am ready to serve my country again and the people of New Jersey, and I am honored to have the Vice President's endorsement."
Sherrill is considered the front runner for the Democratic nomination in the 11th district. She has the endorsement of all four Democratic county chairs in the district and is receiving support from the Democratic Congressional Campaign Committee.