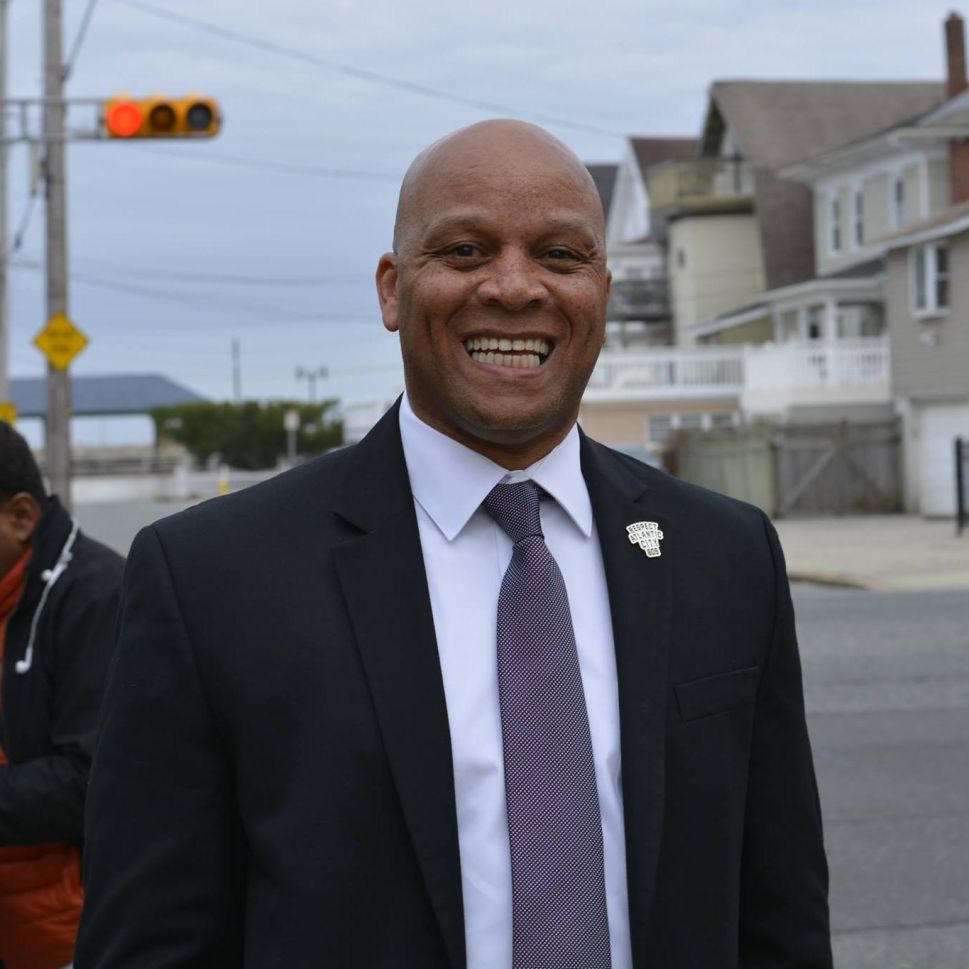 Embattled Atlantic City Mayor Frank Gilliam announced Tuesday that a judge has tossed out a theft complaint against him and his campaign manager, hoping to put to rest accusations that he stole a $10,000 check meant for the city's Democratic committee.
New Jersey Superior Court Judge Bernard DeLury ruled there was no probable cause to support the complaint, writing there wasn't even a "scintilla of evidence" that Gilliam or his campaign manager, Richard Winstead, meant any wrongdoing when depositing the $10,000 check into Gilliam's campaign account.
"Today is actually a great day for Atlantic City. It's great because justice is served and justice is well deserved," Gilliam said during a news conference at City Hall. "Atlantic City has so much that it should be honoring and touting for, as opposed to the same old monotony pertaining to Atlantic City and the black cloud we continue to have."
Gilliam's nascent administration has been dogged by the theft allegations, which came from former political allies and members of his own party.
Atlantic City Democrats filed a criminal complaint accusing Gilliam of theft after he endorsed and deposited the $10,000 check from the Atlantic County Democratic Committee that was made out to the Atlantic City Democratic Committee. Gilliam said he deposited the check by mistake and that he returned the money after it was discovered in his account.
Gilliam said Tuesday that it was time to move on from the issue and focus on the casino town's rebirth now that a judge has dismissed the complaint. But the court order likely won't be the end of the controversy.
John Devlin, a member of the Atlantic City Democratic Committee who filed the criminal complaint, said Tuesday that he would lawyer up and is considering civil action.
City Councilman George Tibbitt—Gilliam's Democratic council running mate last fall—has told media outlets that he was interviewed by county and federal law enforcement about checks that were allegedly made out to his campaign but ended up in Gilliam's campaign account. Others have claimed cash contributions they made to Gilliam weren't reported on his campaign finance reports, according to Insider NJ.
"This thing is starting to grow arms and legs and ears," Devlin said. "At the end of the day, this is a billion-dollar city and the budget is $200 million, and he can't even be accountable for a $10,000 check?"
Jessica Weisman, an FBI spokeswoman, said the bureau can't confirm nor deny the existence of any investigation.
Donna Weaver, a spokeswoman for the Atlantic County Prosecutor's Office, said via email: "A complaint was filed but was dismissed by the presiding judge for lack of probable cause."
Tibbitt declined to comment.
Asked why his ex-allies had turned against him, Gilliam said it was due to "lack of loyalty, lack of love for the city and lack of vision."