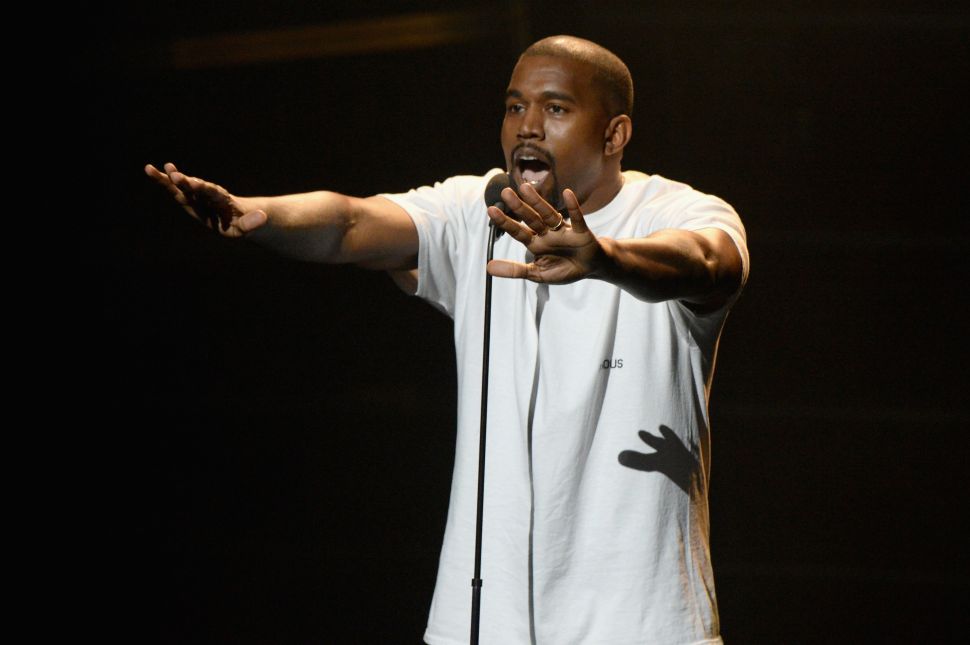 Yeezy's embrace of the 'Make America Great Again' movement thrust the Kardashian clan back into controversy. But this time the rapper is trading in celebrity feuds for nationalist overtones, with many concerned he is mainstreaming extremism.
"You wore a dusty-ass hat to represent the same views, as white supremacy, man, we expect better from you," raps T.I. in the new Kanye West single, 'Ye vs. the People.'
Though West barked back that he gave the MAGA movement "a new direction" with "empathy, care and love and affection," some of the New Right figures the provocateur is embracing have ties to literal white supremacists.
Over the weekend, the rapper tweeted two videos featuring New Right personality Ali Akbar.
"You think Kanye's a libertarian? He's not!" says Akbar in the first video. "When you have a political label, it makes you an ideologue."
With West's promotion, both videos together racked up over two million views.
Akbar, however, has a questionable reputation in the New Right movement.
Following last August's 'Unite the Rally' in Charlottesville, Va.—wherein white supremacists murdered two innocent counter-protesters—Akbar hosted a podcast alongside Lucian Wintrich, a White House reporter for the fringe site Gateway Pundit. The two used their platform to interview Matt Colligan, a known white nationalist who was identified as a tiki-holding demonstrator at the rally.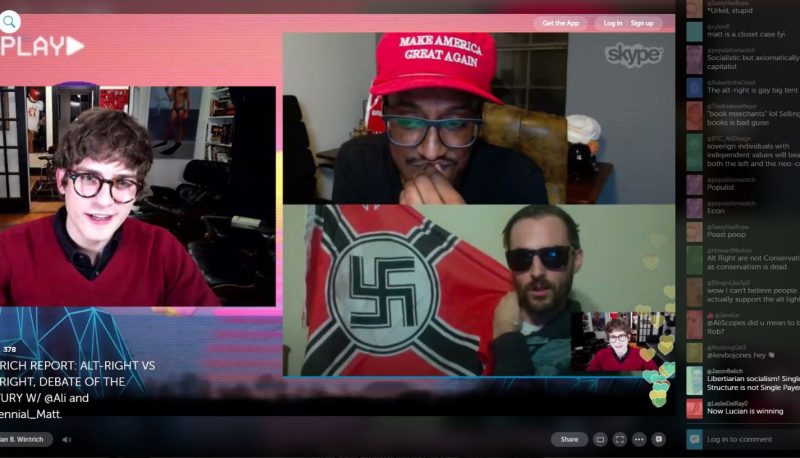 In a since-deleted Periscope promoting Colligan's appearance that was captured by Right Wing Watch, Akbar described the controversial guest as "a little bit racist" but "so funny." In the livestream, Colligan called white nationalist Richard Spencer "a good guy" and failed to disavow leaders of the alt-right movement.
"Nazi flags, 'Hitler did nothing wrong' memes, and attacks on mainstream media were displayed by Colligan during the livestream," noted Right Wing Watch. "Akbar insisted that the conversation was 'not a debate' and that 'there's no winner, there's no loser' in the duo's friendly discussion with Colligan."
Akbar also claimed that white men have been caricatured as evil by "white fat bitches" in the media, a sentiment that resonated with Wintrich and Colligan.
Akbar and Wintrich are business partners. The two are currently organizing a far right gathering featuring maligned personalities as an alternative to the Conservative Political Action Conference (CPAC).
Wintrich gained notoriety earlier this year after publishing a conspiracy theory on Gateway Pundit alleging the Parkland, Florida shooting survivors were crisis actors being coached by associates of billionaire George Soros.
Before tweeting out Akbar's videos, West published a photo of Emma Gonzalez, one of the survivors of February's massacre, calling her "my hero."