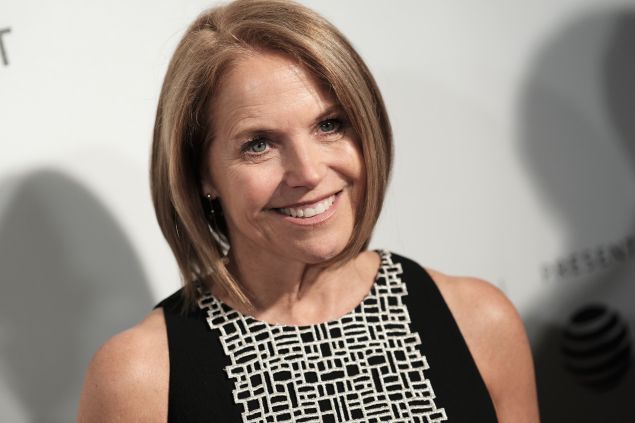 Pretty much everyone loves to talk to Katie Couric. Historically, a lot of people have loved watching her, too. For 15 years she came to American audiences through NBC's Today Show, acting as an affable host and, in the process, earning herself a reputation as somewhat of a soft journalist.
Now, she's on a mission to change that. "I think part of the problem in this country is that nobody wants to have uncomfortable conversations," Couric said at a recent press event. In her new series for National Geographic, America Inside Out with Katie Couric, the onetime morning host is trying to actually tackle pivotal and polarizing topics. Those include: the concept of white working-class anxiety, what it's like to be Muslim in America, the new rules of political correctness, and gender inequality Silicon Valley. Jumping into the fire, the first episode takes a look at the debate surrounding confederate monuments.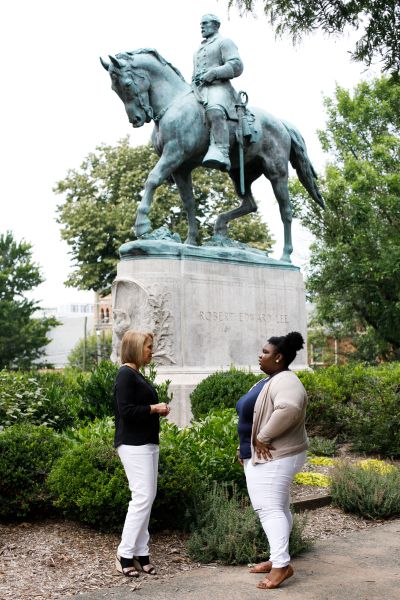 "Everyone wants to stay in their comfort zone so they surround themselves with like-minded people. They're not particularly receptive to a different point of view or a different life experience," Couric said. Her hope, if not to change people's minds, is to at least provide a full picture. "There's this feeling in America you have to take sides. You have to say you're either there with somebody or against somebody. I'm hoping that I'll be able to open a few eyes and maybe make people think."
Couric insists that this is where her experience as a news commentator serves her well. "As a journalist, I'm insatiably curious about other people's perspectives, about really unpacking an issue and understanding where people are coming from. That liberates me to ask the right questions. And to unravel some of these very thorny issues."
As for those softball questions she's been known for? She brushed off the critique. "Listen, everybody's a critic. You can't exist in today's world without people taking shots at you and criticizing you." And perhaps that trust that she's earned does, in this case, allow her access she otherwise wouldn't have had.
But that's not to say she's going to be shooting off rapid fire questions at the people who have agrees to be on America Inside Out. Rather, Couric sees her new show as a way to counter the way difficult issues are tackled on 24-hour news networks.
"The challenge is that these are really big, big behemoth issues, right? And [we need] to make sure we sit with the stories long enough, not skimming the surface. You hear about something for one day and then it's forgotten. News almost flashes before your eyes, it's like, 'hey, wait a second. Did we ever really figure out why this happened in Charlottesville? Do we really understand some of the alienation people in the working class are feeling and why?' Maybe we should understand what we're feeling."
Actually getting into the field, talking to the average Jane or Joe, is a bit unusual these days, Couric believes. "We seem to have kind of moved away from this kind of journalism. A lot of [television takes place] in studios with experts and talking heads, people [who are] not exactly living these problems every day. It's important for us to be exposed to a whole myriad of issues through personal stories."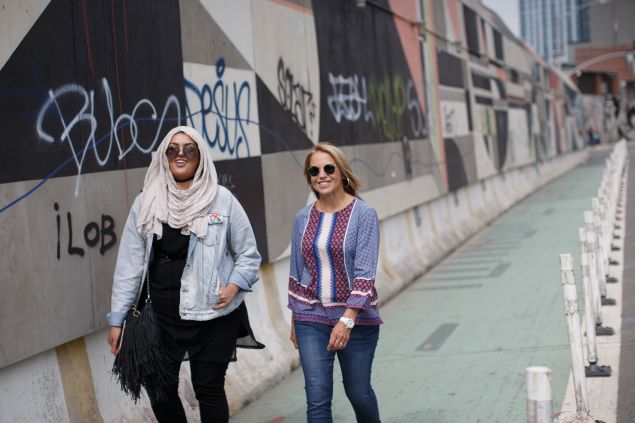 Admitting that it's cliché to say, she added, "I wanted to get up close and personal with the people who are living examples of these massive changes we're seeing in our society."
But is she ready to take hardball questions herself? Asked about the allegations of sexual harassment involving her longtime Today co-anchor Matt Lauer, which surfaced just as she was beginning to promote her new show, Couric said, "I was completely unaware this kind of thing was happening in a workplace that I loved and thrived in for, gosh, 15 years plus. I really don't have anything additional to add except that it's been very upsetting and disappointing and really disturbing. That's pretty much it."
But, she believes, the experience showed her how oblivious a person can be to what goes on behind closed doors. "I think there's a lot of secretive behavior that happens in companies. I don't think this is unique to any one organization or workplace. It's certainly made me think about what organizations can do to make workplaces safer and more professional."
It'll be interesting to watch Couric tackle the issue of gender inequality within her series—hopefully asking the questions that need to be addressed.
'America Inside Out with Katie Couric' airs Wednesdays at 10e/9c on National Geographic.