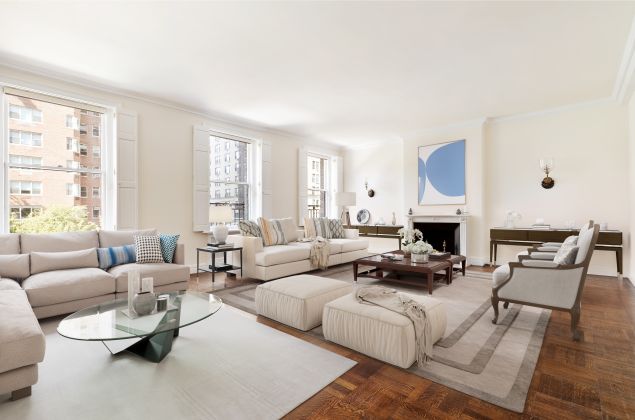 Katie Couric is one step closer to bidding a final goodbye to her longtime Park Avenue apartment. The celebrated journalist found a buyer for her Upper East Side co-op, about four months after first offering it for sale.
Couric originally listed the residence for $8.25 million in October 2017, though it apparently didn't garner too much interest at that price. Couric, who is married to John Molner, a lawyer, proceeded to lower the ask to a touch under $8 million in late January this year with Stribling brokers Alexa Lambert, Marc Achilles and Julie Soffen. Almost exactly one month later, the apartment went into contract.
Stribling confirmed to Observer that the home is in contract, but declined to comment further on the pending transaction, so we don't know much about the new owner of the third-floor co-op just yet.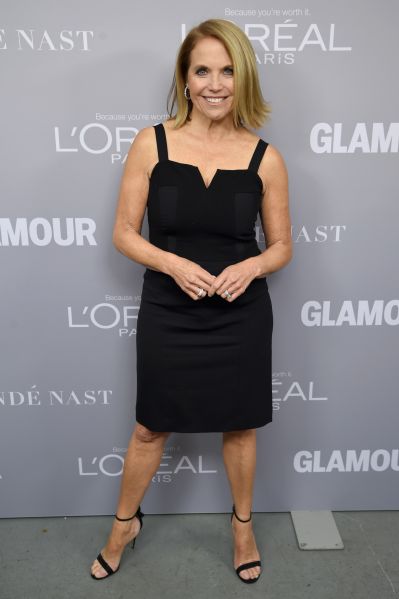 Couric, who left her position as Yahoo's global news anchor last June, bought the five-bedroom, 4.5-bathroom apartment at least two decades ago. The exact date and price of the transaction aren't available, but property records show that she's owned the unit at 1155 Park Avenue since at least 1998.
Couric raised her two daughters, Caroline, 22, and Ellie, 26, in this very apartment. Now that her children are grown, perhaps she decided it was time for a change.
The 10-room apartment occupies the third floor of the white glove building, with quintessential Park Avenue views of the tulip gardens—which should start blooming whenever spring's thaw finally decides to arrive.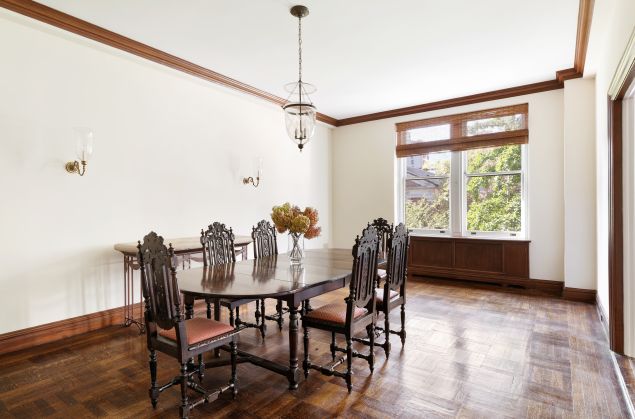 The layout is quite traditional, starting with the semi-private elevator landing that leads into an entry gallery, and the original parquet wood floors, plus a fireplace in the living room. The listing promises that the entertaining rooms are spacious enough for various seating areas, and both the living room and formal dining room have windows with picturesque exposures.
The windowed eat-in kitchen features a separate breakfast room, plus a full butler's pantry; it's adjacent to a double-staff room with a private bathroom. Most of the bedrooms are painted in cheerful hues of pastel yellow and blue, while a few other rooms in the apartment have patterned wallpaper in similar color palettes.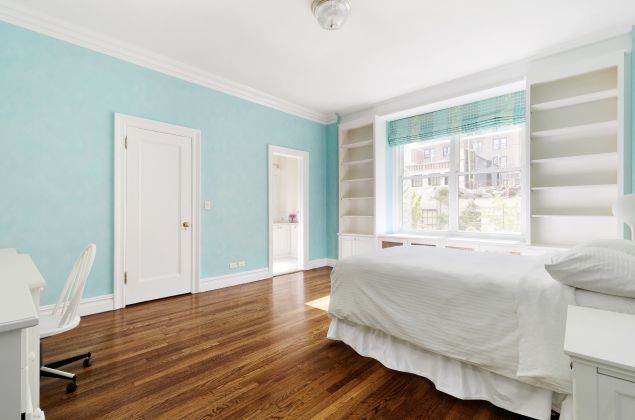 Unfortunately, the listing photos are somewhat bare—it appears Couric and Molner already packed up all their belongings, as they handed over $12.17 million for a full-floor condo at 151 East 78th Street in March 2016. Their new five-bedroom, five-bathroom apartment occupies the entire 10th floor and spans nearly 4,000 square feet.
But whenever Couric decides she's had enough of the city, she can always head to her home in the Hamptons—she paid $5.65 million for a 1.55-acre East Hampton estate in 2006. It's also where she and Molner held their wedding ceremony in 2014.