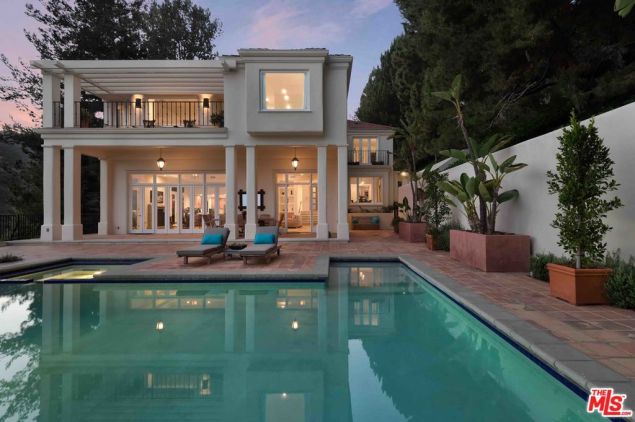 For many faithful Sex and the City fans, Charlotte York's polished Park Avenue apartment served as the ultimate home inspiration. That is, after she redecorated in shades of beige and removed any trace of Trey and Bunny MacDougal's beloved plaid from the premises.
York's real-life counterpart, Kristin Davis, went for a totally different look for her actual home. The actress just upgraded her Los Angeles residence when she doled out $5.29 million for a 6,541-square-foot home in Brentwood.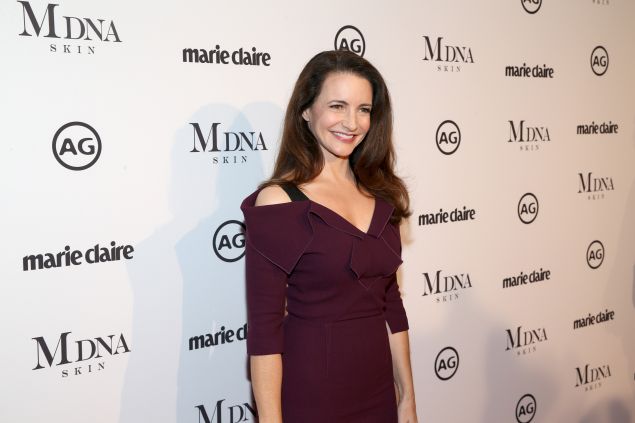 Truth be told, we can't imagine Davis' HBO alter ego living in this five-bedroom, seven-bathroom house, which was built in 1986. With just one glimpse at the light wood built-ins, carpeted floors and dated tile, it's easy to guess the decade of the home's construction. With a few updates and décor changes, however, it's sure to be transformed into a tasteful home—and it might even get Charlotte's stamp of approval.
The house has languished on and off the market since 2016, when it was listed for $7.5 million—Davis scored a major discount from the original price on the 0.64-acre property, and a decent amount less than the most recent ask of $5.9 million.
The gated home is located at the end of a long, private driveway. A two-story foyer leads into the great room, which has doors that open to the outdoor dining area and breezy loggias. The formal dining room and the library both have access to the exterior spaces, as well.
The kitchen is equipped with a center island, breakfast bar and a butler's pantry, per the listing from The Agency, with granite countertops and backsplash. It has the same terracotta flooring as the living room and many of the patios and balconies, which, after some redecorating, could offer a breezy, Mediterranean vibe.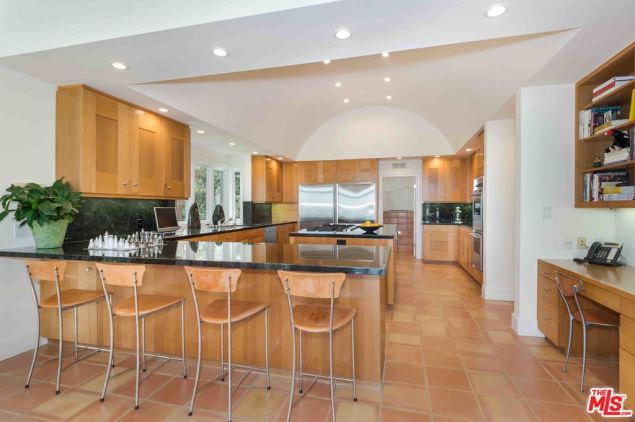 The master suite is located on the second floor, with a sitting area and French doors that open out to a balcony, which overlooks the pool. There are double bathrooms as well as an immense walk-in closet. An additional two-room wing on the second floor can be accessed by a separate entrance, and could potentially be used as a gym, office, secondary master suite or perhaps a studio.
It's not like Davis isn't already familiar with the neighborhood. She has owned a much smaller home in Brentwood since 1998; she bought it shortly after her Melrose Place role. While her former co-stars Sarah Jessica Parker, Cynthia Nixon and Kim Cattrall remained in New York City, Davis opted for the opposite coast. So, maybe New York will be next on Davis' real estate agenda.
She did endorse Nixon's recently announced candidacy for Governor of New York, and what better way to show her support than spending a bit more time on the East Coast?