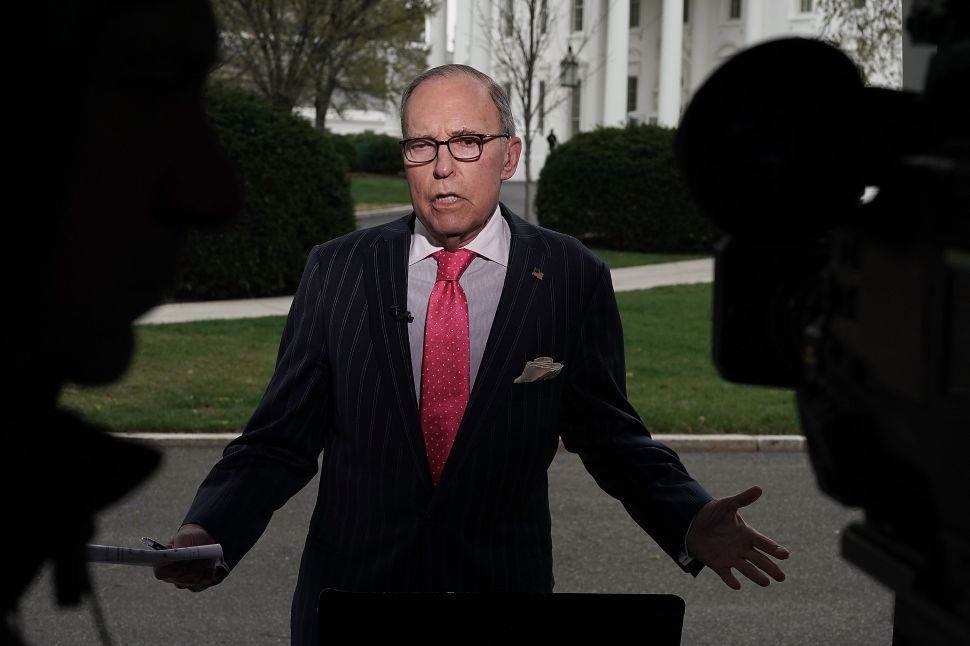 As a possible trade war with China looms over the American Empire, newly installed National Economic Council Director Larry Kudlow navigates Trumpland vexed by the president's rollicking pace.
After President Donald Trump threatened to add $100 billion tariffs on top of the $50 billion he announced last week—in retaliation to China's threat of $50 billion tariffs on 109 American imports—Kudlow has found himself blindsided by his own administration.
When asked by reporters on Friday about when he first heard of the White House's new tariffs, Kudlow confessed that it was "last evening"—the same time the White House made the announcement.
Although the economic director downplayed the possibility of a trade war with China, confidently reassuring the American people that "this is not a trade war," he doubled down on rhetoric against China, particularly regarding technology.