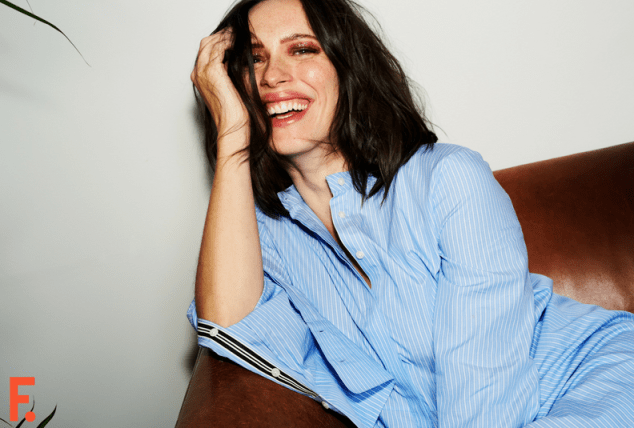 Laura Jones had been a fashion stylist for the better part of a decade before she realized just actually how destructive the industry was—on an environmental scale as well as a personal one. "I was overworked and overextended," she said, with a touch of exasperation creeping into her voice. "Even though I loved my work, I found myself routinely disillusioned with the pace, the scope and the excess of it all."
Until very recently, sustainable fashion was a phrase many thought best paired with granola and patchouli, the purview of your Aunt Cheryl who wears a lot of turquoise and waxes poetic about her summers at Woodstock. But the ethical ills of the clothing industry have been growing harder to ignore, and there's a slow but steady uptick in attention being paid to some of the most pressing issues in the field, such as lackluster labor laws and devastating water pollution that have long blighted fast fashion production.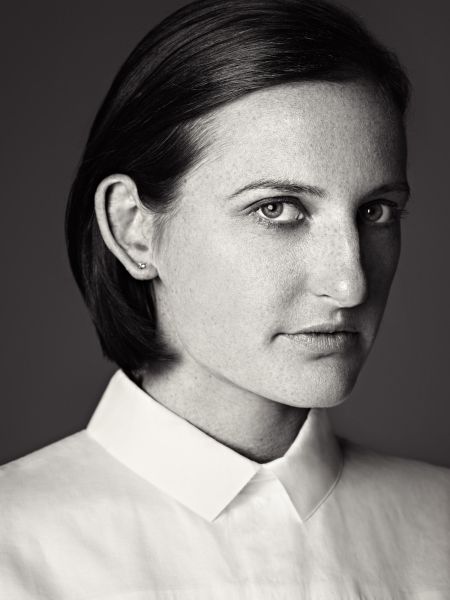 But while listicles touting eco-chic conscientious clothing brands have become de rigueur on lifestyle sites like Goop and Coveteur, Jones was still shocked by how difficult it could be for the average consumer to find adequate information to make informed choices about what they wear. Which is why she decided to start her own online magazine, The Frontlash, just in time for Earth Day. While still in its nascent stage, it shows promise for soon becoming a one-stop-shop for sustainable fashion finds.
"This information should be way more accessible," said Jones, noting that a lot of eco-friendly fashion coverage relies on celebrity endorsement and often skews toward brands with sky-high price points. "There's an issue of elitism at play. You shouldn't have to pay a premium on sustainable clothes or have to dig to figure out where to find something affordable. I want to bring this information to a broader audience because I'm not sure the average consumer yet realizes that they have the power to shape the market."
Jones got her start styling in her hometown of Sydney, Australia, working for Harper's Bazaar, Vogue and MTV Australia. "When I was working as the head stylist for the Aussie VMAs, I actually had an American producer pull me aside and say 'you work too hard for this town, you should try New York City, I think you'll like it,'" she laughed. That was nine years ago, and since then Jones's dogged workstyle has helped her land gigs with W magazine's Edward Enninful and Alicia Keys, who she helped style for the singer's launch of her Girl on Fire album.
Even though she was, by all traditional measures, killing it on the career front, Jones said there was a sense she could be doing more in her professional life. "I felt like I was achieving everything I wanted to, but I had a nagging feeling that there was something missing." In 2015 she was introduced to a new client, Amour Vert, that changed the way she saw her role in fashion. The ethical San Francisco–based brand is known for their use of eco-savvy engineered fabrics out of materials such as eucalyptus and recycled polyester and, with every tee-shirt they sell, plants a tree in North America.
"They really opened up my eyes to the fundamentals of how damaging fast fashion is for the environment," she said. Realizing there were alternatives that didn't break the bank was a game-changer; noticing that there wasn't a resource that focussed entirely on sustainable fashion sparked a lightbulb. Up until this point, information on sustainable brands has been mostly isolated to occasional one-off articles in the usual glossies addressing pieces of the whole problematic puzzle. This was something Jones felt she could actually change.
"Because fashion it's an unregulated industry in a lot of senses, it's difficult to get at all of the information required to do a deep dive and come up with a useful solution to fast fashion," she said. She wants The Frontlash to address the big picture but not simply through buzzy celeb content. (But there will still be famous faces; an inaugural story features actor Rebecca Hall talking about her favorite finds for spring.)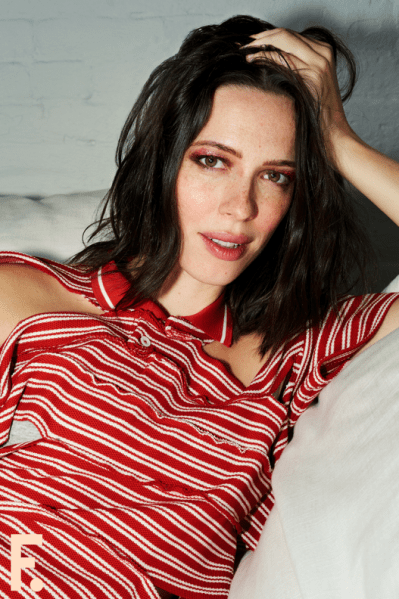 "I think about how I was indoctrinated into the fashion industry and there was so much misinformation—a pervasive sense that I had to be a certain kind of woman and I had to have certain things, and a lot of them, to be that woman," Jones lamented, noting how women especially are introduced to celebrity-focussed marketing campaigns at a very young age that seem to present an ideal one should be aiming for, "but only if we buy all these things, which is crazy. I want to tell a very different story, one that weaves together self-care and sustainability."
For Jones, caring for oneself and caring for the environment are one in the same. She noted, for instance, how the harmful, carcinogenic chemicals used in the production of many mass-produced clothes not only devastate water systems, but also wind up in the clothing and on your skin. "You can really go down the rabbit hole just on the purely technical side of things and that doesn't even get into the human rights abuses—mass slavery of women that takes place in the name of creating fashion."
Jones recognizes that the way these problems intersect can make tackling them seem like a titan task. "My husband first felt a little overwhelmed when I wanted to overhaul our whole way of living to be more eco-friendly," she chuckled. The remedy? Baby steps. She explained that, outside of fashion, her main priority right now is to minimize her family's use of plastic. "Slowing down is a bit of a buzzword these days, but to me it means just asking questions. Like, when you're in the grocery store, do you need to buy avocados wrapped in plastic? No. Keep walking. Find them somewhere else."
Simply taking a moment to differentiate between "want" and "need" is the first step toward reshaping consumption habits in fashion, too. "It's O.K. to desire something, but that doesn't mean you have to buy it," she said. "In fashion, especially, I try to be less reactionary and have more forethought with what I purchase."
There are plenty of brands bettering the industry, according to Jones. Her favorites include KITX, Reformation, Patagonia and Kowtow. But she's equally interested in less explicitly environmentally conscious initiatives in the industry. Marketplaces like The Real Real, Rent The Runway and Thread Up are rethinking shopping habits, and brands like Everlane have brought a lot of transparency to the conversation. "They're all coming from a different perspective but with the same goal of changing how we approach fashion," she explained. And that's what excites me because that's what fashion is all about—creativity, and bucking the norm and setting the trends you want to see."