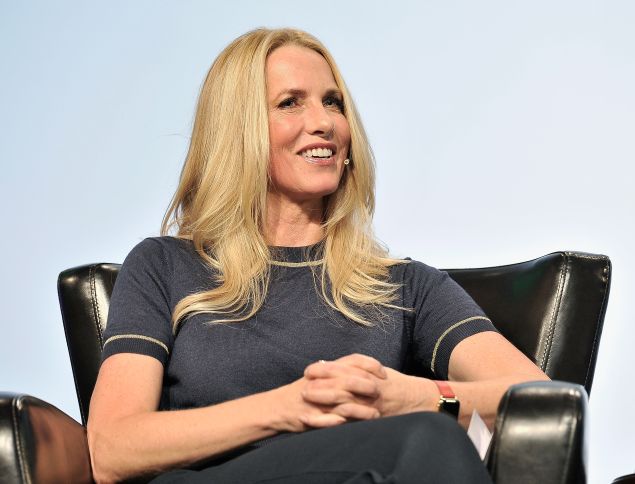 It looks like Laurene Powell Jobs has no plans to end her real estate shopping spree anytime soon. But with an estimated net worth of nearly $20 billion, it's not like Steve Jobs' widow is any danger of running out of funds.
Powell Jobs, the founder of Emerson Collective (a company that focuses on education, immigration reform, environment and social justice reforms) just paid a hefty $16.5 million for a four-floor mansion in San Francisco, in an all-cash transaction.
Powell Jobs' new home is in the Russian Hill neighborhood, reports Yolanda's Little Black Book, and was on the market for just over a month. The six-bedroom, 6.5-bathroom home was sold by venture capitalist Danny Rimer, who bought the 6,180-square-foot abode in 2013 for $12.38 million. Rimer tapped interior designer Steven Volpe to give a modern refresh to the open layout house, which was originally built in 1902.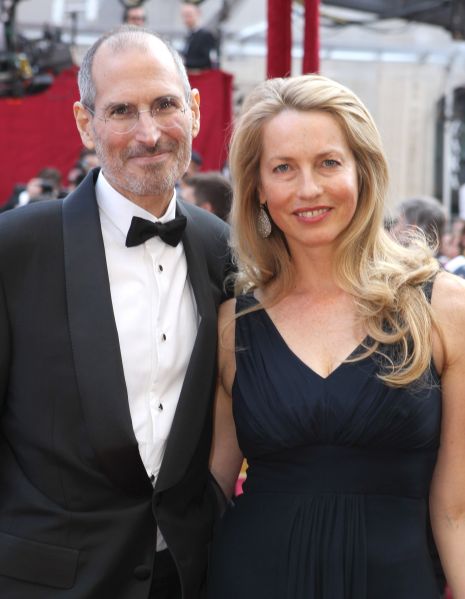 Plenty of white marble adorns the kitchen, including a particularly long slab for the breakfast island. There are stainless steel appliances and a banquette, as well.
Modern, built-in bookshelves and a fireplace highlight the living room, which has a variety of sitting areas. Elsewhere on the main level, a formal dining room has French doors that open out onto a terrace.
The master suite occupies the entire third floor of the home, with a skylight, a full dressing room and a bathroom bedecked in white marble. There's a freestanding tub perched atop even more marble, adjacent to a glass-enclosed shower. Per the listing shared by Compass brokers Neal Ward and Malin Giddings, the master suite also has access to a private terrace.
Additional balconies and exterior spaces are found throughout the home, as well as a rather spacious backyard, complete with an oval fire pit and some rather modern seats that appear to be made out of stone.
Before the activist and philanthropist's husband passed away in 2011, the family moved into a seven-bedroom Palo Alto abode, where Powell Jobs and her three children still reside—but maybe not for long. She's in the midst of designing a $20 million 15,689-square-foot compound in Woodside, which the Apple founder started planning for, prior to his death.
Powell Jobs' home purchases have picked up since 2014 when she paid $16.3 million for an equestrian property in Los Altos Hills. In April 2015, she also handed over $44 million for an unfinished plot in the Paradise Cove enclave of Malibu. Then, in 2017, she purchased the land next door for $16.5 million—she's now in the midst of combining it into one massive Malibu beach mansion. There's also her $15.3 million estate in Wellington, Florida, which is known for its riding community. Eve, one of Powell Jobs' children, is very into horseback riding, so that might explain all of the equine-related acquisitions.
Where will Powell Jobs search for her next pricey home? Perhaps she'll look to the east coast. After all, in October 2017, she was reportedly acquiring a 20 percent stake in the Washington D.C.-based company, Monument Sports and Entertainment, which owns the Washington Wizards and Washington Capitals, as well as Capital One Arena. A Washington D.C. mansion could very well be next on her agenda.