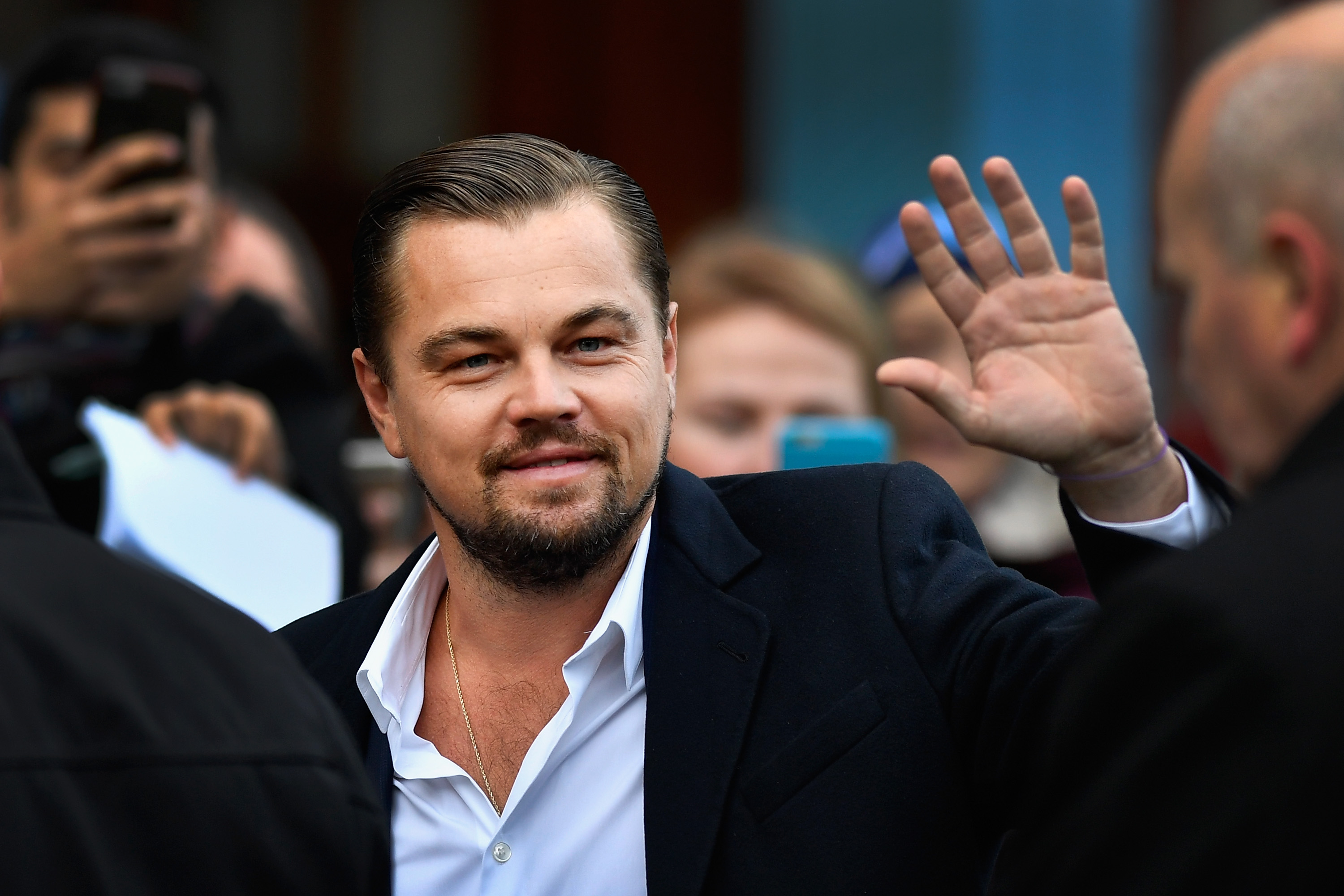 While it's usually pretty hard to keep up with Leonardo DiCaprio's constantly rotating roster of model girlfriends, he seems to be changing his ways. The actor has been going steady with model-slash-actress-slash-lifestyle blogger Camila Morrone for a few months now.
But unlike his former flames, she's currently a brunette and, apparently, an aspiring film critic.
https://www.instagram.com/p/BdbnAvHlHxU/?taken-by=camimorrone
Page Six was kind enough to drudge up Morrone's review of DiCaprio's 2015 movie, The Revenant, which she clearly did not enjoy.
"Revenant was overly hyped up, and by the time I saw it, I wasn't too impressed," she wrote. "Maybe it throws your judgement (sic) off when people speak so highly about it something."
But don't worry, she didn't completely trash DiCaprio. "Leo and Tom Hardy's acting was beyond amazing. This may be the year Leonardo DiCaprio finally wins an Oscar!" she added, predicting his Best Actor win.
In the review, which originally appeared on her lifestyle blog, Morrone referred to herself as a "huge Leo and Tom Hardy fan." Perhaps that's because she loved Titanic—although the model was only six months old when the movie was released in 1997.
https://www.instagram.com/p/BeOsLt6lYYY/?hl=en&taken-by=camimorrone
Yes, Morrone is only 20 years old, which means she could have a good five year run as DiCaprio's girlfriend; the 43-year-old actor is notorious for only dating models under 25 (which is bad news for those still hoping that he and Kate Winslet are meant to be).
Rumors of their romance began when DiCaprio was photographed leaving Morrone's Los Angeles home in mid-December. Not long after, the couple celebrated the holidays in Aspen with Tobey Maguire and his children. Morrone shared plenty of snaps from the vacation, although DiCaprio didn't make an appearance in any of them. Just days ago, the couple was photographed in West Hollywood on a breakfast date.
https://www.instagram.com/p/BKLqKJlhYZh/?hl=en&taken-by=camimorrone
On her self-titled blog, Morrone delves into beauty, fashion, and of course, health and fitness. At this point, being obsessed with fitness is basically a prerequisite to dating the Titanic star—just look at Gisele Bundchen and Bar Rafaeli's bodies. DiCaprio's most recent ex, Nina Agdal, has even bragged about working out three times per day.
Morrone is also an influencer in her own right, with more than one million followers on Instagram. She considers many millennial models to be close friends, including Kendall Jenner, Hailey Baldwin and Kaia Gerber, who she posed with at The Plaza during the 2016 Harper's Bazaar Icons party. Her other famous pals include Taylor Hill, Kylie Jenner and Bella Hadid.
https://www.instagram.com/p/BKZcd-3BwvR/?taken-by=camimorrone
But despite her high profile friendships and her various movie roles—she recently starred in Death Wish, plays "Actress" in Bukowski and was cast in Never Goin' Back, which received mixed reviews at Sundance—Morrone has yet to achieve A-list status.
Luckily her relationship with DiCaprio will probably catapult her into the same fame stratosphere as the Hadid sisters. After dating the notorious modelizer, most of his ex-girlfriends saw their celebrity rise immediately.
DiCaprio isn't the only A-lister Morrone might be able to count on to give her a leg up; her 38-year-old mother, model Lucila Solá, is currently dating Al Pacino, who is 77—it seems good looks and a penchant for older gentlemen runs in the family. Pacino, who Morrone called "a very established actor" has been running scripts with her, so perhaps there is hope for her acting career after all.