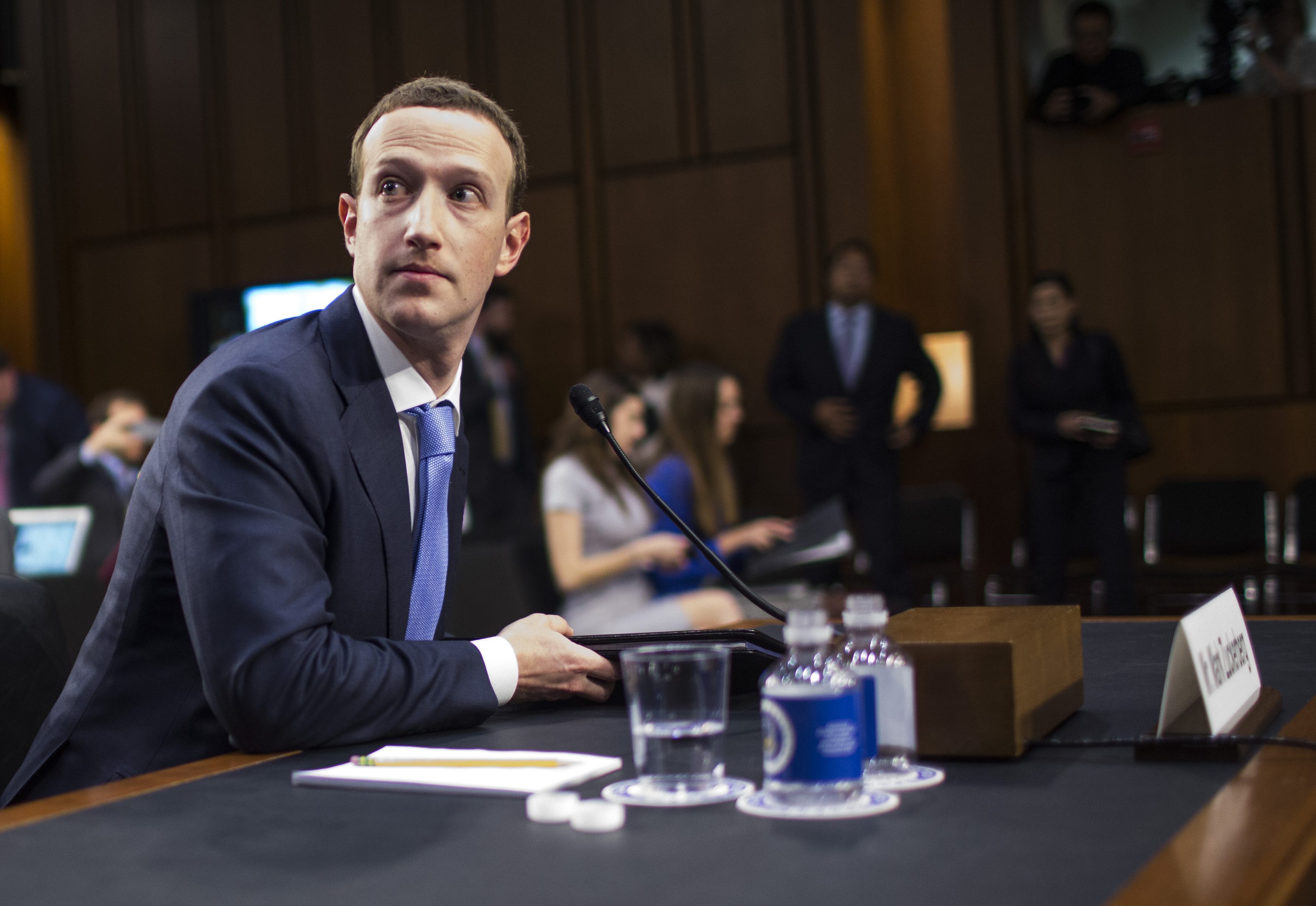 Facebook (META) CEO Mark Zuckerberg's testimonies before Congress almost had the feel of entering a parallel universe. Facebook wants you to believe that you can use its services—enjoy all the cat photos and updates on your best friend from third grade that you can stomach—without sacrificing your privacy, having your data harvested and monetized, and being constantly sold and sold to. Congress wants you to think you use Facebook and still have your privacy protected. Neither of these are remotely true.
Facebook is a business. Its goal is to maximize shareholders' returns. To do this, it entices billions of people onto its platform, gives them content and connectivity, and monetizes their data and information in every way possible. Anyone who buys a single share of Facebook knows that's the deal.
Congress' job is to represent and protect constituents and, as a whole, it should reflect our collective wisdom and views. The problem is that doing so honestly means saying a lot of truths that voters don't want to hear. In this case, the truth is simple: Facebook offers a lot of value to a lot of people, but in doing so, users' privacy is sacrificed.
Without selling its users data, Facebook doesn't have a business. When Sen. Dick Durbin tricked Zuckerberg into saying he wouldn't reveal which hotel he was staying in, the exchange came off as a win for the senator, but it was a bad comparison. It wasn't even apples and oranges; it was more like apples and papayas. When you stay in a hotel, the hoteliers don't care if you tell people about it or not—they just want you to pay the bill. However, Facebook depends on selling users' data and violating their privacy. Hearings filled with pithy soundbites like Durbin's that fail to acknowledge the reality of Facebook nor offer any wisdom beyond who's the best at getting themselves on TV mean absolutely nothing.
Facebook and Congress should stop treating their users and constituents like idiots. All of us make trade-offs every day; that's what being a functional adult means. So when both sides sit there espousing a reality that can't exist, it's an insult to Facebook's customers and Congress' constituents. It also makes it impossible to determine the appropriate rules and parameters for this new world we live in.
Facebook should be required to disclose the truth to its users in plain language: We are going to sell everything you upload, everything you post, and every bit of information about you. If that trade-off works for you, great. If not, don't sign up. Congress should also level with the public: You can't use Facebook and expect privacy and security. It's a binary choice.
Once there is an understanding of Facebook's basic value proposition, we can determine what parameters should be set on what it can do with users' data. Maybe adopting Europe's right to forget makes sense. Maybe making it easier for users to delete their accounts is enough. Or maybe we need to embrace what Sheryl Sandberg inadvertently revealed to NBC News: Users who don't want Facebook to sell their data should pay Facebook.
America needs an honest discussion about being connected versus being harvested. But it's impossible to do so while both sides keep pretending people can have their cake and eat it too.
Bradley Tusk is the founder and CEO of Tusk Holdings, the parent company of Tusk Strategies, Tusk Ventures, Kronos Archives, the Ivory Gaming Group and Tusk Montgomery Philanthropies.