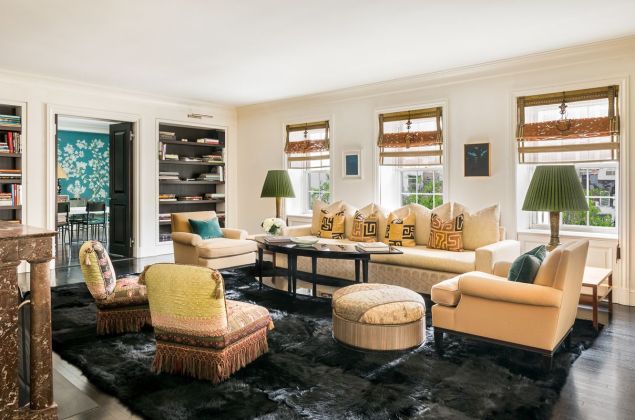 Former Today Show anchor Matt Lauer is trying to sell his Upper East Side apartment, and it's a rather newsworthy space.
In fact, NBC chairman Andy Lack personally visited 133 East 64th Street on Tuesday, November 28, 2017, to inform Lauer he was being fired from his position at NBC News as the result of allegations of sexual misconduct. A day later, Lack announced the decision via a memo to the company.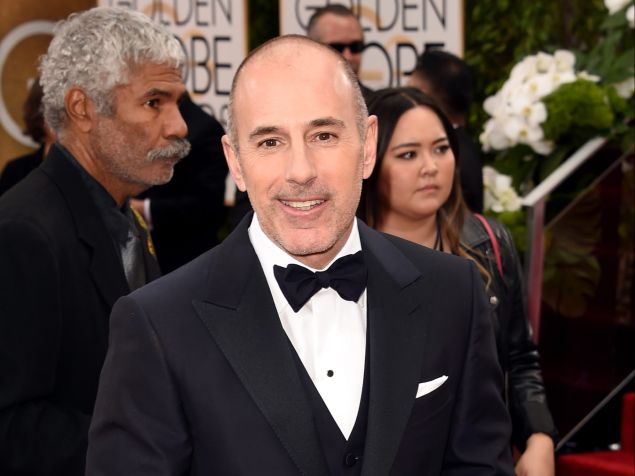 Lack could have easily entered the four-bedroom, 4.5-bathroom apartment relatively undetected, as a private elevator opens into the foyer of the unit. The sixth-floor unit, which is now on the market for $7.35 million, is in "triple mint condition," as promised by the listing shared by Stribling brokers Alexa Lambert, Marc Achilles and Julie Soffen.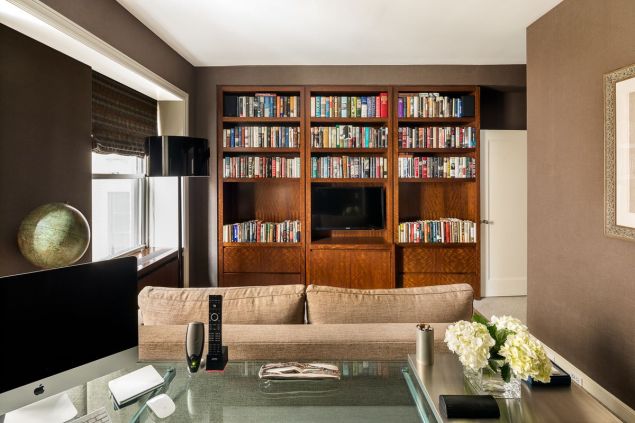 While the current owner's character surely leaves much to be desired, his apartment appears to be quite stylishly appointed. It's unclear what renovations went into the prewar apartment, for which Lauer paid $5.88 million in 2004, as Stribling declined to comment on the listing.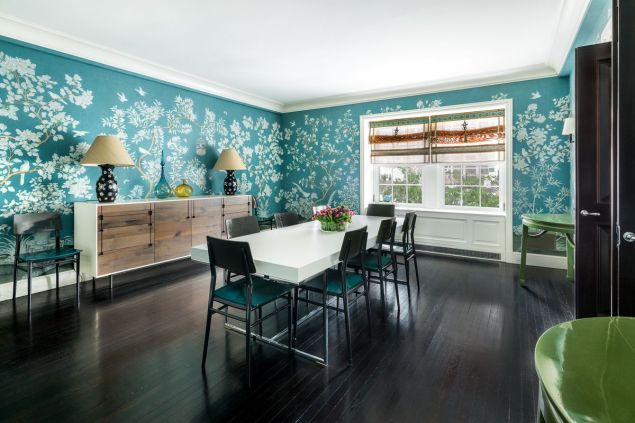 The living room features high ceilings, with custom wood bookshelves, parquet hardwood floors and a wood-burning fireplace. The dining room walls are adorned with a printed blue wallpaper, while a corner library contains even more bookshelves and taupe wall treatments.
The master suite, though obviously in need of a serious spiritual cleansing (perhaps the new owner should consider investing in some sage), contains two oversized dressing rooms and dual marble master bathrooms. The photos depict what we assume to be Lauer's closet, which is filled with an astounding amount of shoes and suits, plus a black leather Barcelona chair.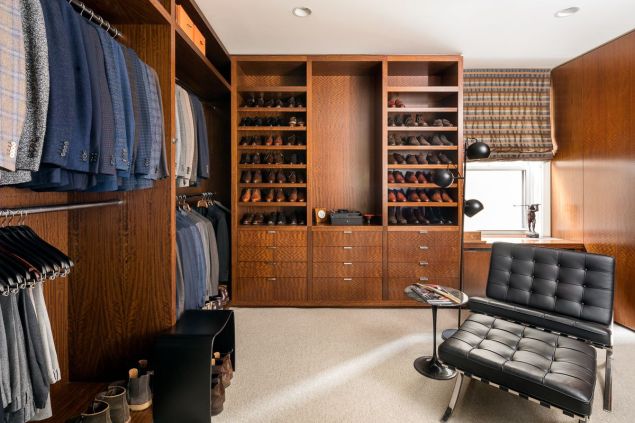 Lauer isn't the only disgraced man who has lived in the building; Bernie Madoff once owned the penthouse apartment. It's also where he was under house arrest until 2009, when the fraudulent financier was sent to serve his 150-year prison sentence.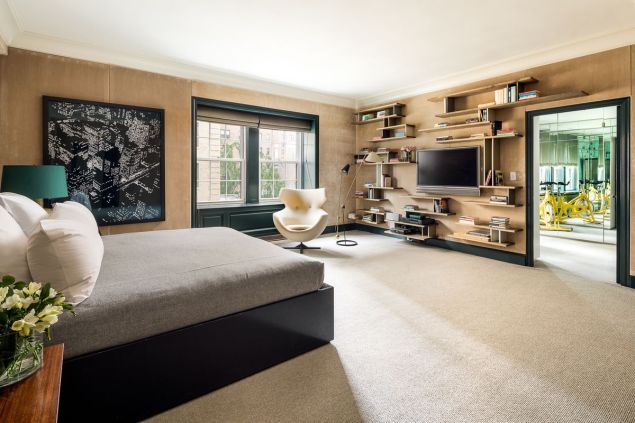 It seems Lauer has been the sole occupant of this apartment for quite a while; his wife, Annette Roque, lives full-time in the Hamptons with their three children. While the couple has not confirmed any separation rumors, Roque reportedly kicked Lauer out of their shared Hamptons home in January.
Speaking of homes out east, Lauer is probably hoping he has better luck parting with this Upper East Side apartment than he's having with his Sag Harbor estate. He's been attempting to offload the 25-acre property since mid-2016, when it was listed for $18 million. It's been through a series of price cuts and is now asking $12.75 million.
Lauer's former Today Show co-anchor, Katie Couric, with whom he worked for 15 years, is faring much better when it comes to her own home portfolio. She recently secured a buyer for her apartment at 1155 Park Avenue and has already scooped up a new $12.17 million apartment at 151 East 78th Street.