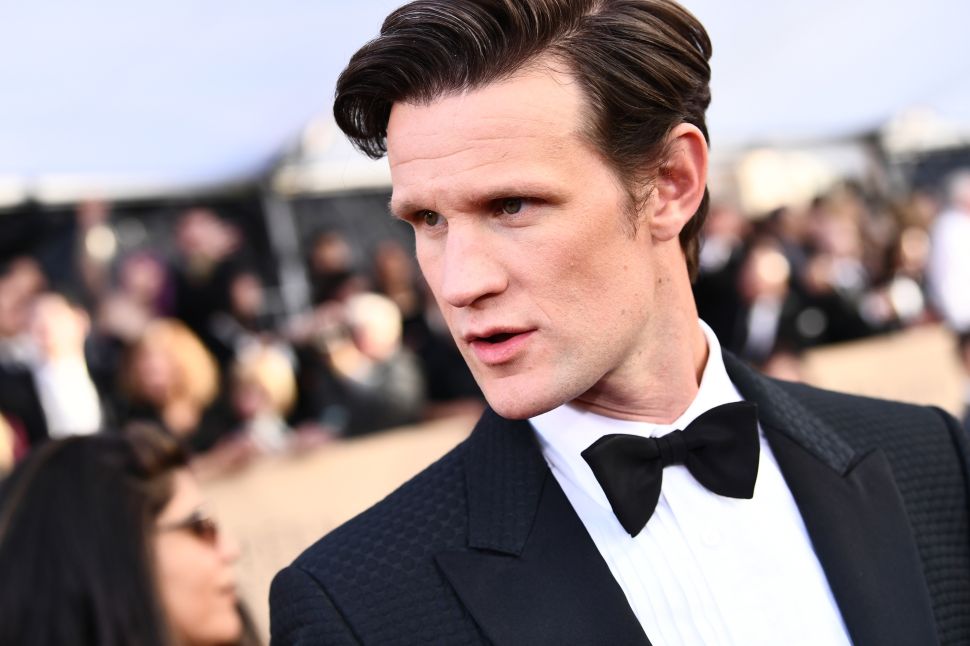 After two seasons of brilliantly portraying Prince Philip on Netflix's The Crown, Matt Smith is handing over his title—and he couldn't be more excited about his replacement.
Last month, Deadline reported that actor Tobias Menzies, known for starring in TV shows Rome and Game of Thrones, had signed on to replace Smith as the Duke of Edinburgh in seasons three and four of the royal drama.
Speaking with Observer at the Tribeca Film Festival on Monday, following the Sunday night premiere of his new film Mapplethorpe, Smith called Menzies "the perfect casting" to take on the show's major cast-swapping time jump.
"He's a wonderful actor. I worked with him on The History Boys, and he's a totally fantastic actor," Smith enthusiastically told Observer. "I'm very excited to see what he does with Prince Philip."
The Crown has recently been at the center of a pay disparity controversy after it was revealed that Claire Foy, who played Queen Elizabeth II during the first two seasons, was paid less than Smith. At the time, producers acknowledged that Smith received a higher salary due to his Doctor Who fame, but added: "Going forward, no one gets paid more than the queen."
On Sunday, Smith broke his silence regarding the matter.
"Claire is one of my best friends, and I believe that we should be paid equally and fairly and there should be equality for all," Smith told The Hollywood Reporter. "I support her completely, and I'm pleased that it was resolved and they made amends for it because that's what needed to happen. Going forward, I think we should all bear in mind that we need to strive to make this better and a more even playing field for everyone involved—but not just in our industry, in all industries."
Season three of The Crown is set to begin filming this summer in the U.K. with an entirely new cast. In addition to Menzies' replacement of Smith as Prince Philip, Olivia Colman has been confirmed to take over for Foy as Queen Elizabeth, and Helena Bonham Carter has reportedly been tapped to replace Vanessa Kirby as Princess Margaret.