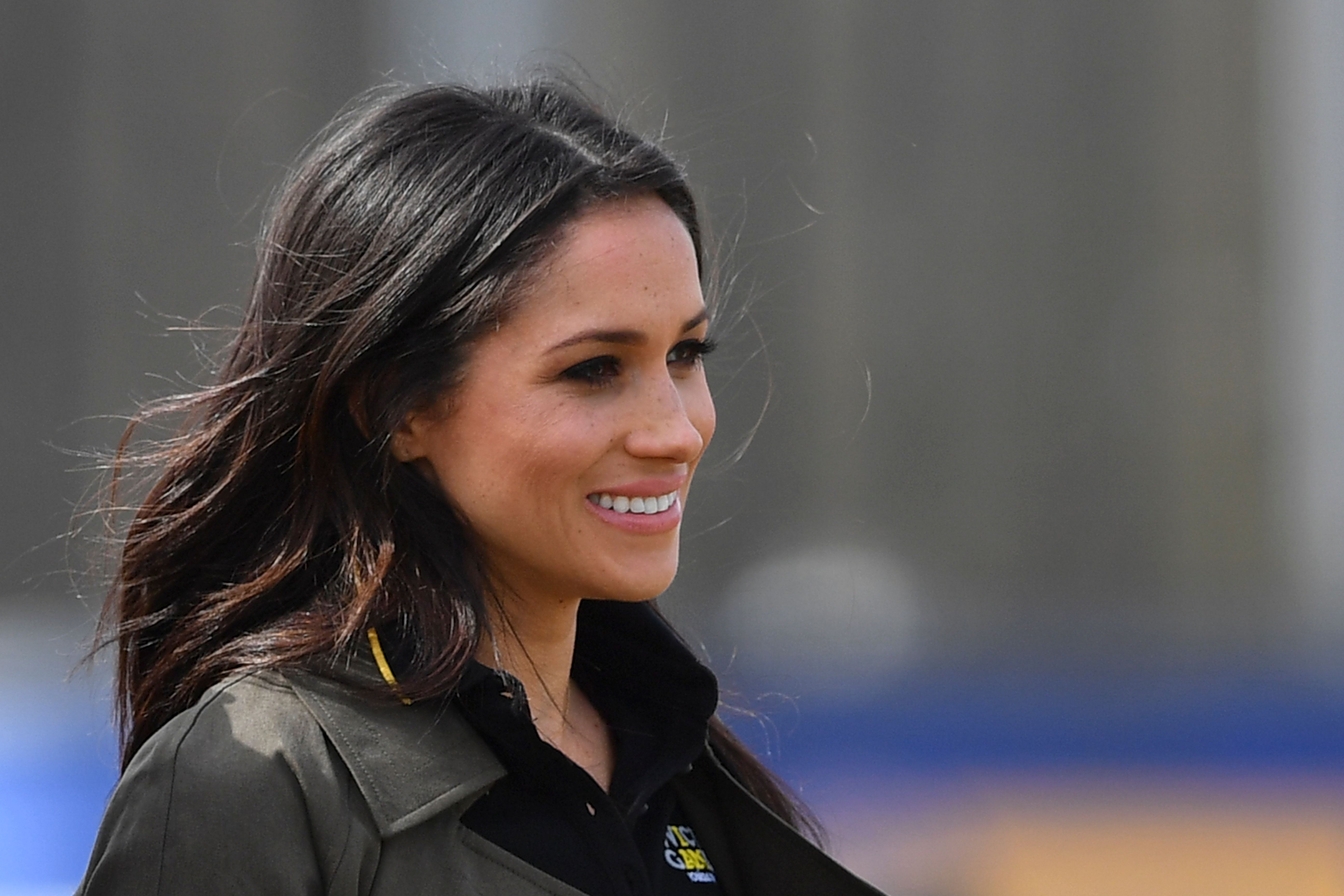 The legendary Miss Cleo might be long gone, but there's a new, far more important psychic to focus on now: Richard Win. According to celebrity makeup artist Spencer Barnes, Win is Meghan Markle's go-t0 clairvoyant. So he basically comes with a regal seal of approval.
"Today I want to take a moment to thank this beautiful soul, #MeghanMarkle for introducing me to someone who has become a powerful friend over the last couple years," Barnes wrote in an Instagram post that featured a photo of a perfectly made up Markle. While Barnes was thanking #Markle, his real gratitude was reserved for the intuitive. According to Barnes, Win is "72 years old," a "truly gifted psychic" and definitely the "real deal."
Seriously, who wouldn't want to schedule an appointment with the person who once used their supernatural powers on the Suits star? It's entirely possible that Win predicted her marriage and could tell you when you'll meet a prince the one.
We slid into the makeup artist's DMs to learn more about his relationship with Win and we were not disappointed. Barnes, who regularly does makeup for Dancing With the Stars competitor Julianne Hough, Vampire Diaries actress Nina Dobrev, Orange is the New Black star Laura Prepon and Scott Disick's girlfriend Sofia Richie, was quick to share Win's contact information—and to sing his praises.
"Richard is incredible. I'm so grateful for him. He has been such a gift," Barnes told Observer via DM. He mentioned that his regular rate for a complete reading is $250, but if you mention Barnes, you'll get a special price of $200.
Still unsure about Win's price tag? "You can speak with him prior to a reading and vibe him out," Barnes suggested.
But don't bother looking Win up on Instagram; Barnes pointed out that the psychic doesn't have an online presence, due to having so many private and high profile clients.
"Had it not been for Meghan, I wouldn't have met this incredible man who I'm proud to call my friend," Barnes continued.
Barnes has made it pretty clear that he won't be doing Markle's makeup on the big day, admitting on Instagram: "We are all cheering you on as your magical, real-life fairytale story unfolds!"
But he's far from the only person Markle has been distant with since her engagement. Patrick J. Adams, her Suits co-star and love interest on the show, told ET, "I don't even have her telephone number anymore!" Markle's estranged extended family also continues to complain that they haven't received invitations. It looks like they could all use good vibes, which Win can definitely provide—luckily, he's just a quick phone call away.