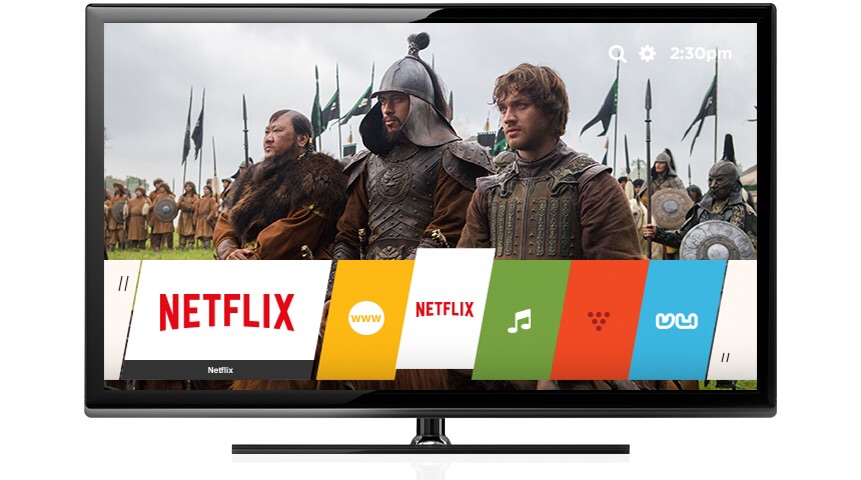 We certainly didn't see this coming.
Netflix (NFLX) has always prided itself as the disruptor of linear television and the ender of the old guard, but today it was announced that the streaming platform will soon be included in the television bundles offered by Comcast (CMCSA), the U.S.'s largest cable provider.
Huh?
That seems to fly in the face of Netflix's previous goal of bringing down traditional TV; now, they've further partnered with one the country's biggest proponents of that model.
Comcast and Netflix have been in cahoots before, starting in 2016, when the cable giant made the streaming platform available on Xfinity's set-top platform, enabling customers of both services to access Netflix from their cable TVs. But under this new arrangement, Comcast will include Netflix subscriptions in new and existing Xfinity TV packages, Variety reports.
No word yet on pricing or packaging for these specific TV bundles, but Comcast told the outlet that it will "launch a variety of initial offers" that will vary by market later this month.
"Netflix is a great partner, and we are excited to offer its services to our customers in new ways that provide them with more choice, value and flexibility," Sam Schwartz, Comcast Cable's chief business development officer, said in a statement.
This is a nice win for both companies, especially the streamer.
"The Netflix Trojan horse now plans to enter the cable castle to conquer the minds and hearts of its connected inhabitants," Eric Schiffer, CEO of the Patriarch Organization and chairman of Reputation Management Consultants, told Observer. "Netflix's breakthrough here grabs spectacular distribution reach to those not inclined to stream because of a total lack of tech savvy or convenience. The power bundle advances reach of new customers for Netflix, revenue, and creates a relationship with slices of a demographic that would never have viewed their hit shows and programming."
Netflix has now added a Comcast bundle to an arsenal that also includes Sky, which distributes the streamer via its pay-TV packages across the U.K and Europe, in addition to T-Mobile bundles included in certain plans. In other words, the service's expansion efforts just received yet another major boost.
All told, Comcast is present in roughly 21.3 million U.S. households.
The company is the largest broadcasting and cable television provider in the world by revenue, the second-largest pay-TV company after AT&T and the largest cable TV company in the United States. Netflix will leverage all of that to continue its domination of the entertainment world.
The rich get richer.