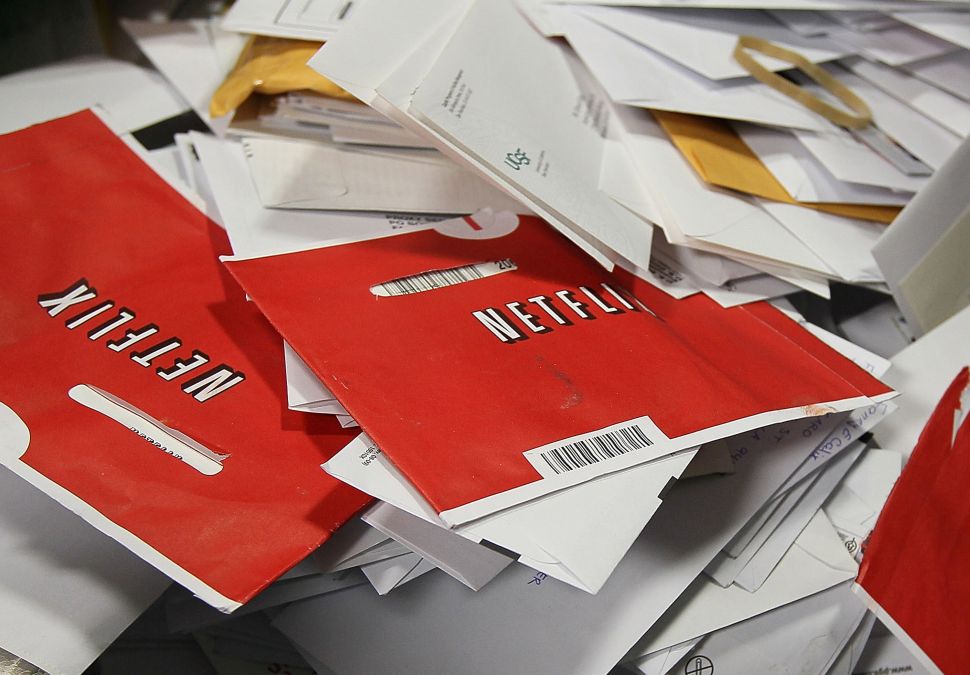 Netflix may be best known as the king of streaming, but it still has a small, loyal contingent of customers who depend on the U.S. Postal Service for their movies.
This year is the 20th anniversary of Netflix offering DVDs by mail. The company's ubiquitous envelopes and sleeves became a fixture in many American homes—by 2008, Netflix had over nine million mail-in subscribers.
But around that same time, Netflix also began streaming movies. And in 2012, it started producing original content—this year alone, Netflix will release 700 original shows and movies.
The sheer amount of content Netflix pumps out sometimes makes it seem like the company's original business model is no more.
But in honor of its 20th birthday, Netflix has released new data about its DVD-by-mail subscribers.
Subscriptions to the delivery business have dwindled from their 2008 high. By the end of 2017, Netflix had 3.4 million DVD customers (a decrease of 700,000 from the previous year).
These consumers brought in roughly $450 million in revenue, compared to $542 million in 2016. By contrast, in 2006, Netflix made almost $1 billion from mail-in customers.
This sum is a drop in the bucket for a company that's now worth $140 billion—more than McDonald's, GE and Time Warner.
Netflix didn't release demographic information about its mail subscribers, but many are likely suburban moms who are set in their ways (like this reporter's).
The company did share what movies these people are renting, however—it included data about the most popular movies in each year of its existence.
In the early years, Netflix subscribers gravitated toward comedies like The Big Lebowski and Office Space.
But recently users (like moviegoers as a whole) have been more attracted to large-scale epics like The Hunger Games, The Martian and Wonder Woman.
So if Netflix ever gets rid of the mail option, it better be ready for millions of users to volunteer as tribute.