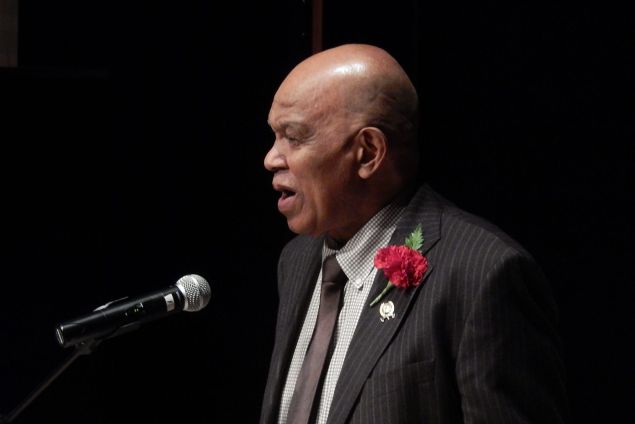 Assemblyman Jerry Green, who served in the New Jersey legislature for 26 years, died on Wednesday. He was 79.
Green was battling an illness that forced him to resign as Union County Democratic Committee chairman in January.
Green's career in public service began in 1982 as a Union County Freeholder. He was first elected to the New Jersey Assembly in 1991. He served as deputy speaker from 2002 to 2003, deputy speaker pro tempore from 2004 to 2007, and he has been speaker pro tempore since 2008. He was the chair of the Assembly Housing and Community Development Committee.
Green, who lived in Plainfield, rose to the chairmanship of the Union County Democrats in 2013 before resigning this year.
State Sen. Nick Scutari, who represents the 22nd legislative district with Green and now heads the Union County Democratic Party, called Green a "true gentleman legislator."
"Today, I join with many across Union County and New Jersey in mourning the passing of my friend, Jerry Green. He was so much more than just a colleague and mentor to succeeding generations of politicians—he was a true gentleman legislator who should be remembered for championing progressive policies aimed at helping those in need," Scutari said in a statement. "As the Chairman of the Housing Committee, he proved himself as a strong and fair statewide leader in the fight for affordable housing, often siding with those who felt their voices are never heard. As Chairman of the UCDC, he prided himself on working closely with all the municipal leaders as well as those at the countywide and state level. He was perhaps the first to see the potential for Democratic victories in places like Summit, Westfield, Springfield, Cranford, Scotch Plains, Berkeley Heights, and so many more."
Rep. Bonnie Watson Coleman (D-12) said Green was a "true champion" of Democratic values.
"I have known Jerry Green for a great number of years," she said in a statement. "His passing creates a void that will be felt by all those he touched. That list has thousands who may never have met Jerry in person but benefited from his great deeds. He was a true champion of our Democratic values and he never held back in the hard fights. I served with Jerry Green in the General Assembly and he was my Union County Democratic Chairman when I became a member of Congress, but he was my friend above all. His passing is a great loss, but our memory of all he accomplished and all those he helped will not dissipate. My family will say a prayer for his family today, and we will never forget who he was, and all he did, moving forward."
State Sen. Joseph Cryan (D-Union) called Green a "Union County institution."
"Jerry Green's legacy will be defined by his public service, his dedication to advancing our Party's values and, most importantly, his love for his family," he said in a statement. "I worked with Jerry for many years and I always came away impressed by his determined efforts as our Chairman and his attention to detail as a legislator. Jerry Green was a champion of civil rights and was on the frontlines in our state in the fight to provide an affordable and accessible education for all of our children and to provide affordable housing for everyone. My family and I would like to extend our prayers and best wishes to the Green family in this difficult time. Jerry was a Union County institution, and he will be missed."