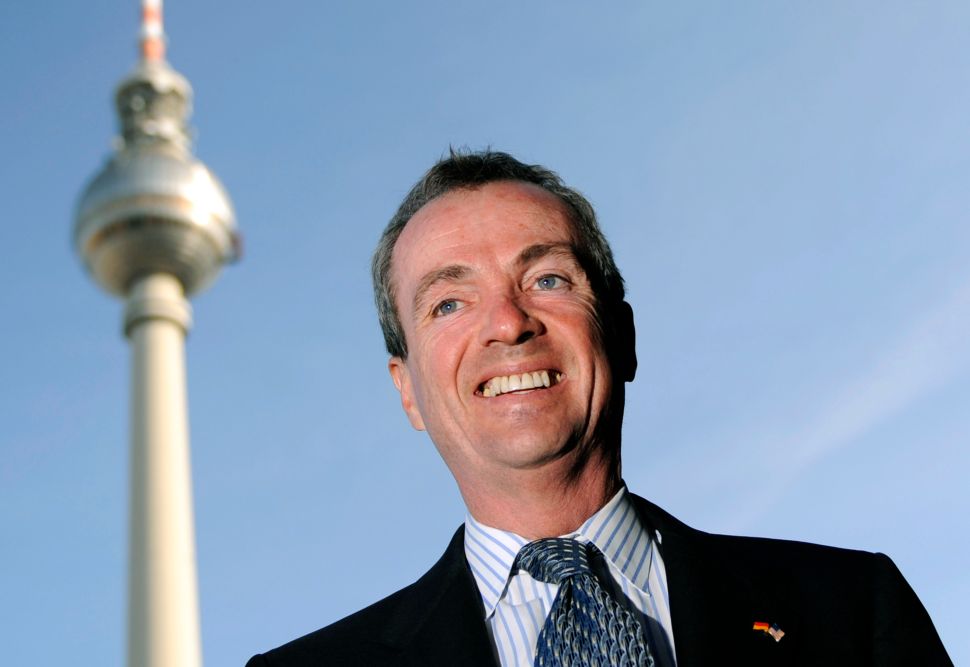 New Jersey Governor Phil Murphy is proof that politicians can keep promises.
Murphy's first budget address as governor of New Jersey included a plan to fulfill most of his campaign promises. His "fair deal" progressive budget included a call for increasing school funding, legalizing marijuana, providing free community college and overhauling the state's crumbling transportation system.
When it comes to getting the Garden State back on the right track, Murphy is going all in.
Yes, many of his priorities will initially cost money, but the governor is playing the long game. The investment in New Jersey now will reap benefits for many years to come.
Phil Murphy's Fair Deal Progressivism
A governor's first budget is always the most closely scrutinized because it generally establishes broad policy initiatives and offers a roadmap for how the administration plans to accomplish them. Murphy acknowledged that his first budget is quite different from his predecessor's.
"It represents a sharp break from the direction we had been taking over the past eight years and turns our state's trajectory to one of opportunity and fairness for all," he stated.
In his budget address, Murphy proposed providing $283 million in additional aid to New Jersey schools and $58 million to expand pre-k throughout the state.He also called for devoting $50 million to send 15,000 students from low-income families to community college tuition-free, with the goal of ultimately providing free community college for all New Jersey residents.
"From the new high school graduate to the adult returning to school for a new skill, we will make sure that cost is not a roadblock to a good, or better, job," Murphy said.
Following through on one of his main campaign promises, Murphy also proposed to provide paid sick leave and raise the minimum wage to $11 an hour in Fiscal Year 2019, with the ultimate goal of $15 an hour.
"A higher minimum wage and earned sick leave are direct investments in fairness that will strengthen our working families," Murphy stated.
He also reiterated his commitment to legalizing recreational marijuana in New Jersey, highlighting the important social issues at stake.
"Legalization will allow us to reinvest directly in our communities—especially the urban neighborhoods hardest hit by the misguided War on Drugs—in their economic development, in health care and housing, child care and after-school programs, and other critical areas," he stated.
Higher Taxes Will Fuel New Jersey's Comeback
In his budget address, Murphy did not run away from the fact that many of his proposals won't come cheap.
"Here is our inescapable reality: We need this revenue to get things right," Murphy said. "We cannot afford to remain stuck, uncompetitive and unfair."
Many spending increases and new programs will be paid for through higher taxes, including a tax of New Jersey's wealthiest residents.
"A millionaires tax is the right thing to do—and now is the time to do it," Murphy said. "The irrefutable fact is that we have a thousand more millionaires today than we did at our pre-recession peak, and I'm sure none of them are here for the low taxes. They are here because we can offer an unmatched quality of life."
Additional means to raise revenue include restoring the seven percent sales tax, closing corporate tax loopholes and taxing hedge funds.
In defending his plan to raise taxes at the New Jersey Policy Perspective conference, Murphy was blunt, stating, "We know that New Jersey has never been an inexpensive place. No one here has been operating under any other pretense. But they also know that in exchange for the expense, you get a rich basket of stuff back and unmatched quality of life."
What's Next for Murphy's Proposed Budget?
Murphy's proposed budget is just the first step of the process.
The New Jersey Legislature must now review it, debate its merits and will certainly makes changes. Once the legislative amendments are made, the budget must be approved by the Senate and the Assembly. After it goes back to Murphy, he can sign it, conditionally veto it, veto it absolutely and/or make line item vetoes.
Murphy is likely to face opposition, even from some members of his own party. Nonetheless, he does not appear willing to back down.
Donald Scarinci is a managing partner at Scarinci Hollenbeck—read his full bio here.