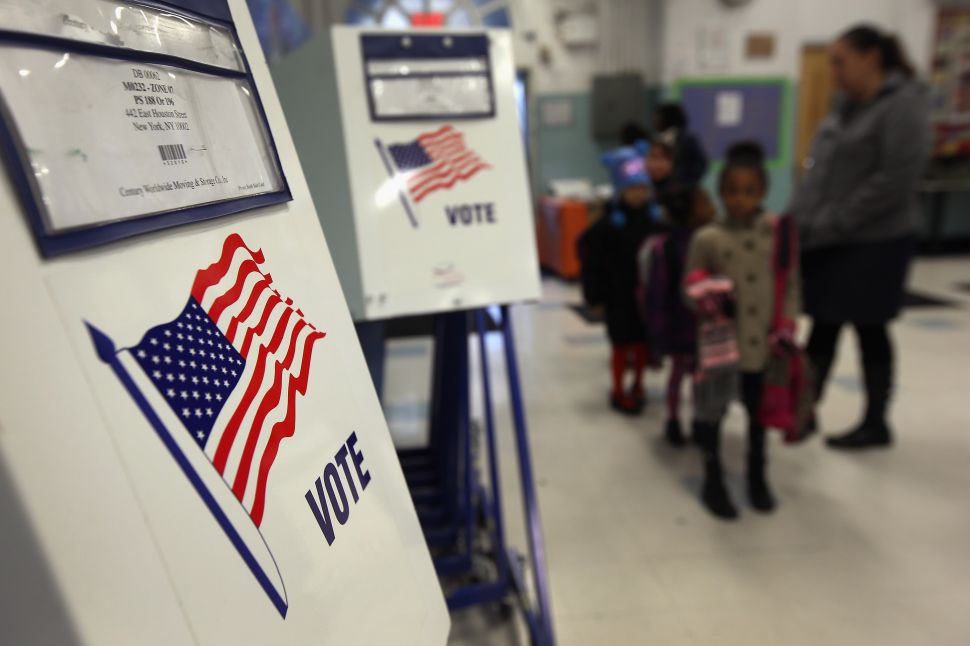 New Jerseyans would automatically be registered to vote when they visit a Motor Vehicle Commission office and many other state agencies under a bill moving through the Democrat-controlled legislature.
A Senate and Assembly panel advanced the so-called "motor voter" bill (S481/A2014) on Thursday after expanding it to allow any state agency that collects basic biographical data to automatically register voters. The committees approved the bill with little to no debate, despite the significant change.
"People use different state agencies for various items. Not everyone has a driver's license or wants one," Assemblyman Gary Schaer (D-Passaic), a sponsor of the bill, said of the amendment.
New Jersey would join 10 other states with automatic voter registration if the bill becomes law. The measure must still pass the full state Senate and Assembly before reaching Gov. Phil Murphy's desk.
Proponents say the bill would help boost voter participation in elections that have seen declining turnout in recent years. But Republicans have raised concerns about potential voter fraud. Former Gov. Chris Christie vetoed a narrower bill in 2016 that would have only registered voters automatically when they got or renewed a driver's license at MVC offices.
Under the amendment—first reported by POLITICO—any state agency that the secretary of state verifies "already collects documents that would provide proof of eligibility, including age, citizenship and residence address" would be able to automatically register voters, unless the residents choose to opt out.
The Senate Budget and Appropriations Committee advanced the bill by a 7 to 4 vote, and the measure cleared the Assembly Appropriations Committee, 8 to 3. The votes mostly fell along party lines.
"It's very easy to register now. If you can't take the initiative to simply check a box or care enough to register to vote, I don't think taxpayers should be subsidizing it," said Assemblyman Harold Wirths (R-Sussex), who voted against the bill.
The amendment expanding the automatic voter registration to other state agencies was praised by the progressive New Jersey Working Families Alliance.
"This can be a critical factor to boost voter participation in New Jersey and can also help reduce registration disparities that have plagued the state," Analilia Mejia, the group's executive director, said in a statement.
There are nearly 900,000 more registered Democrats than Republicans in New Jersey, according to the Division of Elections.