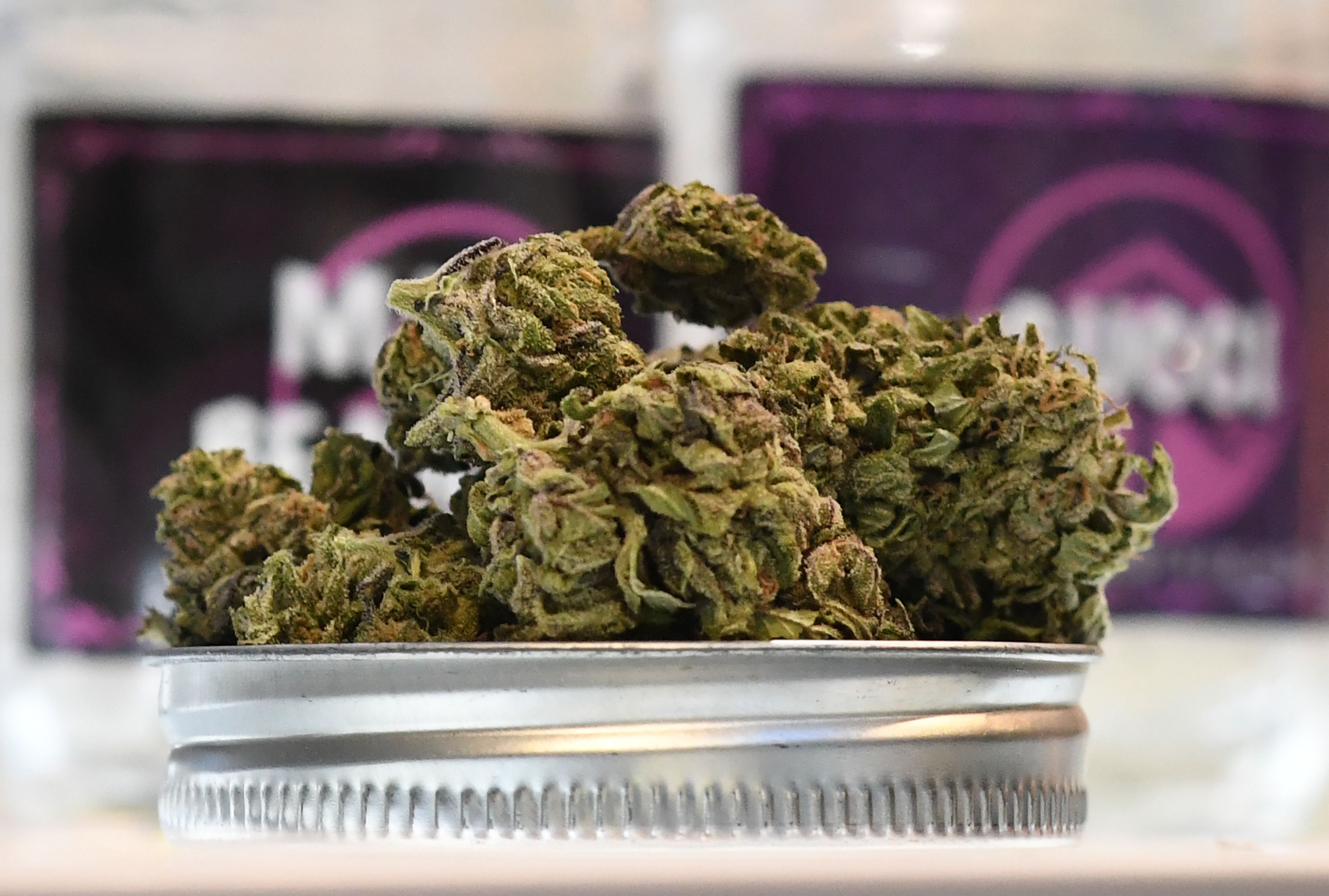 A majority of New Jerseyans support legalizing recreational marijuana and think a legal weed industry would be a boon to the state's economy, according to a new poll.
A Monmouth University poll released Thursday found that 59 percent of New Jersey adults favor legalizing possession of small amounts of marijuana, while 37 percent are opposed. That's an 11-point jump in support for legal weed from four years ago, when 48 percent of state residents said the drug should be legalized and 47 percent were opposed.
Support has ramped up the most among Democrats, from 49 percent in 2014 to 65 percent today. Sixty percent of Independents back legalizing marijuana, up from 51 percent in 2014. Republican support increased from 37 percent to 45 percent during the four-year period, according to the poll.
Driving this support is the belief that a legal pot industry would be a boon to New Jersey's economy, according to the poll. Sixty percent of New Jerseyans think legalizing marijuana would help the state's economy, compared to just 16 percent who said it would hurt the economy and 20 percent who think it would have no impact.
"The strongest argument for marijuana legalization may be the bandwagon effect. With many other states doing it, most New Jerseyans seem to view such a move as a potential economic boon with a limited downside," Patrick Murray, director of the independent Monmouth University Polling Institute, said in a statement.
One-third of state's residents (32 percent) think legalizing marijuana would drive up drug crimes. A quarter (26 percent) believe legalizing marijuana would decrease drug offenses, while 39 percent said it would have no impact.
Gov. Phil Murphy, a Democrat, wants to legalize marijuana for recreational use, arguing prohibition of the substance has led to racial disparities in drug arrests and convictions. He's also banking on $60 million in new tax revenue from legal weed sales in his $37.4 billion proposed budget.
But the governor doesn't yet have enough support in the Democrat-led legislature to legalize the drug, with some lawmakers favoring decriminalization instead. In the meantime, Murphy has begun expanding access to marijuana for medical use.
In other poll findings, 86 percent of New Jerseyans think opioid addiction is a serious problem in the United States, and 20 percent say the epidemic is worse in the Garden State than in most parts of the country. Most New Jerseyans (59 percent) think the state isn't doing enough to deal with its opioid problem.
The poll of 703 adults was conducted from April 6 to April 10. It has a margin of error of plus or minus 3.7 percentage points.