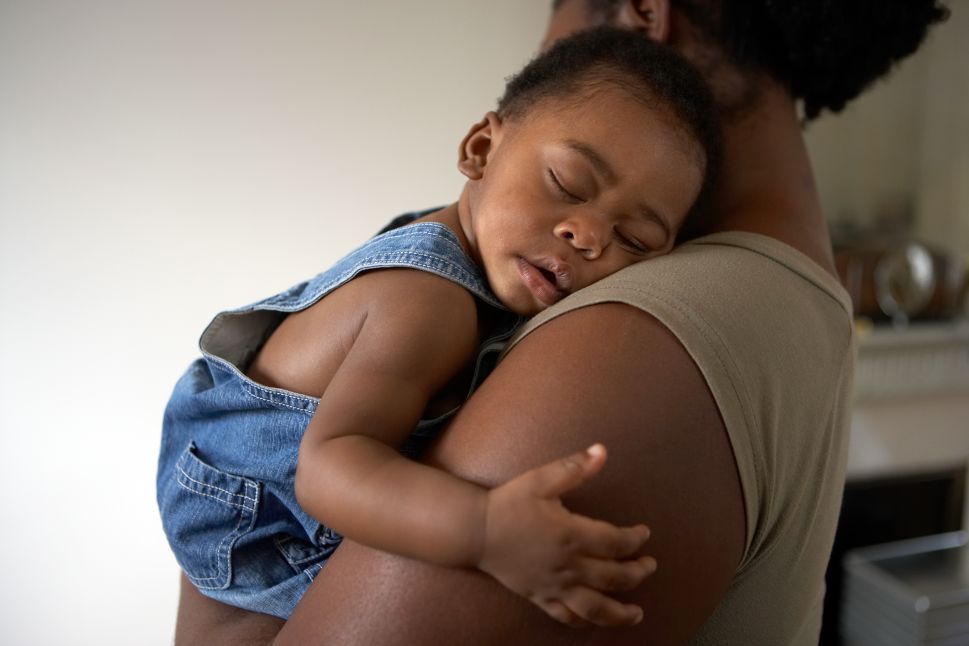 Women's advocates, doulas and residents say they are encouraged by Gov. Andrew Cuomo's proposal to expand Medicaid coverage for doulas to address maternal mortality and higher rates of mortality among black women in pregnancy and childbirth.
As part of a multi-pronged initiative to tackle maternal mortality and reduce racial disparities in health outcomes, Cuomo said he will kick off a pilot program to expand Medicaid for doulas, non-medical birth coaches who help women before, during or after childbirth.
In 2010, New York State was ranked 46th in the country for the lowest maternal mortality rate and still ranks 30th in the nation, according to Cuomo.
Nationwide, black women are almost four times more likely to die in childbirth than white women—and three times more likely in New York, he said. Research also shows that in New York City, highly educated black women cope much worse than white women with less than a high school degree.
"Maternal mortality should not be a fear anyone in New York should have to face in the 21st century," Cuomo said earlier this week. "We are taking aggressive action to break down barriers that prevent women from getting the prenatal care and information they need."
Jonah Bruno, director of public information for the New York State Department of Health (DOH), told Observer that officials intend to finish designing the pilot program to provide Medicaid coverage for doulas in the next 45 days, with a launch anticipated for later this year. They have not yet established an end date.
"We will work with healthcare professionals and other stakeholders to determine the exact number of women in the pilot and eligibility criteria," Bruno said in a statement. "Our goal would be to ensure a sufficient number of women are included in the pilot to allow for measurement of outcomes and lessons learned."
The governor also said he would increase support for a program similar to doulas called centering pregnancy, a program that strengthens pregnancy outcomes via prenatal education and social support and has been proven to decrease the discrepancy in preterm birth rates between black women and white women.
Rina Ríos Crane, a doula and doula trainer with the NYC Doula Collective—who is an advanced certified doula through DONA International, an international nonprofit organization of doulas—told Observer there is no Medicaid or insurance coverage for doulas.
A couple of insurance companies, she explained, will reimburse people for money spent on doulas on a case-by-case basis but she has "only heard of it happening a handful of times."
"It's too early for me to assess it," Crane said of Cuomo's proposal. "I really don't know what it's going to look like, but the fact that the words 'doula' and 'Medicaid' are being coupled is an excellent first step, something that we've been fighting for for more than a decade… hopefully it'll be a bigger achievement."
Only six percent of people nationwide have doulas, she noted, but the number is growing.
When she first became a doula 11 years ago, it was half that number. And in terms of cost, Crane said a fairly experienced doula is charging $1,500 but that a very experienced doula in New York City is charging twice that—even as much as $4,000.
Crane said she has run volunteer programs in under-resourced communities, calling for more programs like Healthy Start Brooklyn's By My Side Birth Support Program, a program through which the city offers free, comprehensive doula services. The program is offered in central and eastern Brooklyn in six zip codes—areas with the highest rates of maternal mortality and severe maternal morbidity.
She called for more diversity in the people who are trained as doulas because it is beneficial to laboring people "to have someone supporting them they can identify with." She also expressed support for a community-based doula program so that people from the community are trained as doulas to serve their peers.
And she pointed to maternal mortality rates among people of color and the racism with which they have to deal.
"I've worked with lots of people of color in under-resourced communities, and I do work with teenagers, and I do see a difference in the care they receive compared to the clients who are well off or white specifically too," she continued.
She also referred to current trends in Minnesota and Oregon that show doulas "are not being compensated much at all." While By My Side is a "nice program," she argued, they don't make a living wage.
"They're doing great work and part of it is they're getting compensated from satisfaction, but they do get paid for their prenatal and postpartum births and for the births separately, so it's more than any other similar doula program that I've heard of and I've spoken to people in a few programs throughout the country so that's a great model," Crane added. "But I still think there's room for doulas to be compensated a little bit more."
Since 2014, the Healthy Women, Healthy Futures (HWHF) NYC initiative has trained 90 birth doulas and 120 postpartum doulas (some women are trained as both) who have supported more than 450 women, as well as their families, according to the city's Department of Health and Mental Hygiene (DOHMH). HWHF has offered doula support to 454 clients through fiscal year 2017. The majority of the clients are insured via Medicaid.
DOHMH referred to studies that show that women who received help from a doula have fewer cesarean deliveries and other medical interventions like induction of labor and medical pain management. The studies also indicate they have shorter labors, are happier with their experience giving birth, higher rates of breastfeeding and are less likely to develop postpartum depression.
And new research published by DOHMH in the Maternal and Child Health Journal shows that women who get substantial prenatal support from a doula have lower rates of preterm birth and low birthweight.
"We support the effort to enable Medicaid to cover doula services," Carolina Rodriguez, a DOHMH spokeswoman, said in a statement. "The New York City Health Department provides comprehensive doula support with the aim of reducing inequities in birth outcomes."
In 2016, DOHMH released the first city report on severe maternal morbidity (SMM), life-threatening complications during childbirth. They found that for every woman who dies from a pregnancy-related cause, 100 women nearly die, and that black women are three times more likely to have SMM than white women.
Bruno said DOH plans to coordinate with DOHMH wherever appropriate.
Sonia Ossorio, president of the National Organization for Women-New York (NOW-NY), the New York chapter of the national organization called Cuomo's measure a positive step.
"The issues that drive up maternal mortality for African-American women are multifaceted," Ossorio said in a statement. "We're very encouraged that the governor is studying the issue, because there is no simple fix, and we need to understand the issues to start turning those numbers around."
Sascha James-Conterelli, president of the New York Association of Licensed Midwives—who is one of four professionals who will be leading the newly-created Taskforce on Maternal Mortality and Disparate Racial Outcomes—told Observer that midwives have always worked with doulas in the past.
"Doulas are supporters of women in labor and midwives are the primary care providers, so they're a wonderful complement to be supporters of women in labor," James-Conterelli said.
The task force will offer policy input on how to ameliorate maternal outcomes, tackle racial and economic disparities and lower the maternal mortality and morbidity rate in New York.
"We've been examining with our other perinatal partners statewide the disparities that are very evident—especially related to race with this huge gap in regards to maternal mortality statewide related to race that black women are at an incredibly higher rate… irregardless of education and socioeconomic status," James-Conterelli continued.
Brooklyn resident Rachel Wilson, 50, a Liberian native who has lived in the city for nearly 40 years, said the proposal could work as long as Cuomo is "serious" about it.
"I think it's a good idea, especially for black women," Wilson said.
She has two kids—one who is 34 years old and another who is 30. She said giving birth to her first child was "easy" but that she had a C-section for her second child. She argued that doulas can be helpful.
"It's difficult because sometimes you go to through mood swings and some people can handle it and some cannot, so I recommend the [birth] coaches," Wilson continued.