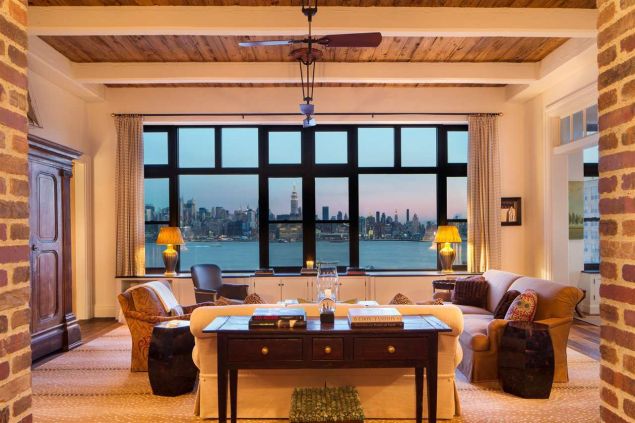 New York Giants quarterback Eli Manning is now shattering records off the football field.
Manning and his wife, Abby McGrew, finally located a buyer for their Hoboken apartment, which they've been trying to offload since May 2015. The final recorded sales price is $3.55 million, and even though it's nearly $2 million less than the $5.2 million Manning first hoped for, it's still a pretty impressive haul. In fact, it's the most expensive apartment ever sold in the city of Hoboken, according to the New York Post. The previous record was for a unit that sold for $3.3 million in 2015.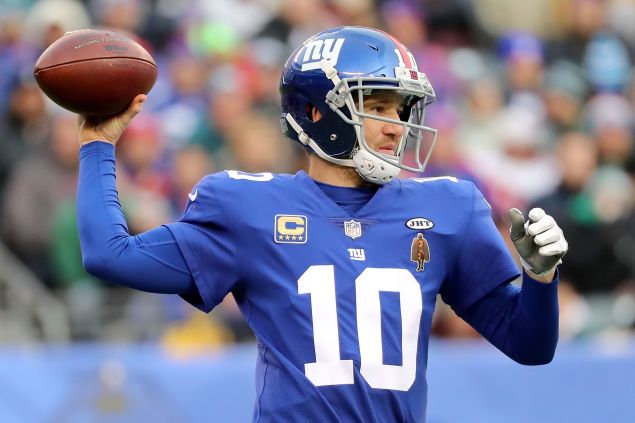 Apparently, patience is a virtue when it comes to parting ways with pricey homes…as is lowering one's expectations. The couple cut the ask down to $4.2 million in January 2018, at which point the interested party emerged, and the residence subsequently went into contract in March.
Manning and McGrew lived in the 3,555-square-foot apartment from 2008 until 2016, when they headed over to a larger house in Summit, New Jersey, following the birth of their third child. While they may have upgraded the size of their digs, Summit is, unfortunately, a longer commute to the MetLife Stadium, where the Giants play.
The football player considered a temporary fix with the Hoboken abode when he listed the three-bedroom, four-bathroom condo as an $18,000 a month rental in 2016. More recently, the apartment was offered as a $14,500 per month lease option. It's not clear if anyone ever actually took them up on the offer, as from the listing photos, the Mannings left some personal belongings within the apartment, like the throw pillow emblazoned with an "M" that spruces up a couch in the living room.
The apartment is actually a three-unit combination in the Hudson Tea Building. It's in the southeast corner of the tower, features 13-foot ceilings, eight-foot windows and views of the water.
The kitchen has white cabinetry, black countertops and white tile backsplash. There are wood-plank ceilings throughout, as well as exposed brick walls. The master suite has direct east views and a private study, per the listing shared by Douglas Elliman brokers Lisa Poggi and Neal Sroka, and a very impressive walk-in closet.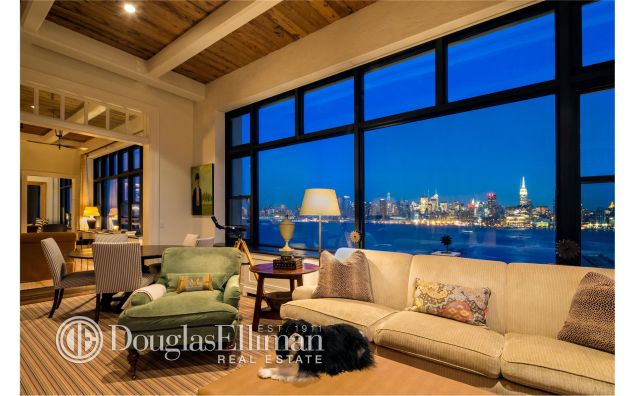 There are two separate living and entertaining areas, both with views out at the Hudson River and Manhattan skyline. The listing also features a cameo by a dog we assume to be Chester, Manning's beloved Cavalier King Charles spaniel.
Chester is already quite the famous pup when it comes to Manning's real estate ventures. Just look at the Hamptons home Manning purchased last October—he used a limited liability company named Mr. Chester LLC to complete the $8.5 million purchase of a five-bedroom, four-bathroom home on Dune Road in Quogue.