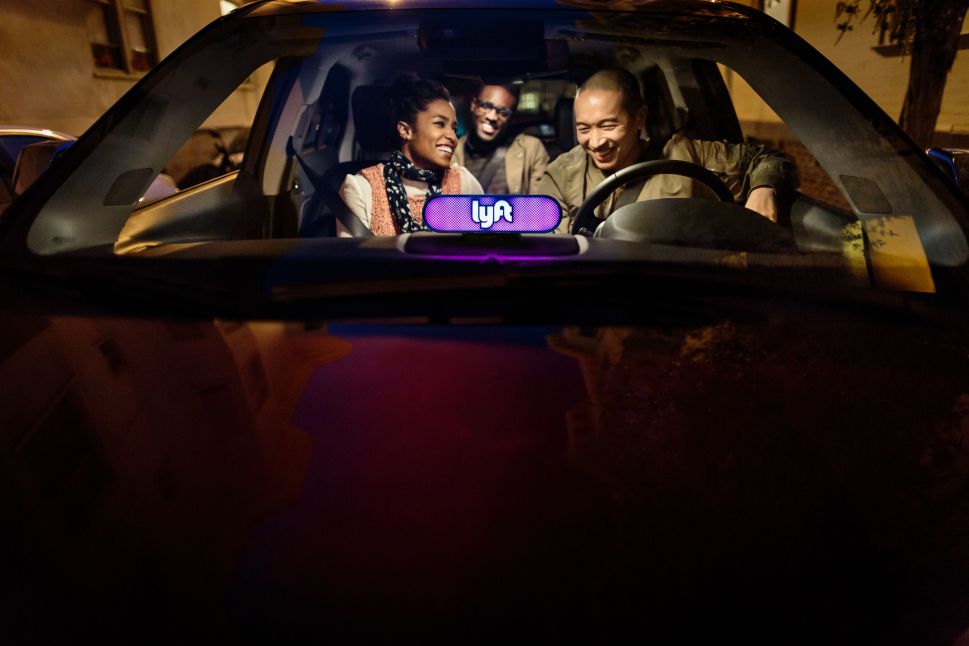 New Jersey is already seeing the number of residents between the ages of 22 and 34 shrink, and that trend will only increase if Gov. Phil Murphy enacts several new taxes on products and services popular with younger residents, critics of the governor's tax plan say.
Republicans in the legislature contend that proposals to tax ride sharing services, such as Uber or Lyft, home-sharing services and e-cigarettes and related products amount to "millennial taxes," according to a report by NJ101.5.
The report noted that the group New Jersey Future contends that the number of 22 to 34 year olds in New Jersey fell 2.3 percent between 2000 and 2013. At the same time, the group increase by 6.8 percent nationally, according to the radio station's report.
Responding to critics, officials in the Murphy administration contend that most of the proposed taxes have already been implemented in other states and New Jersey is just following suit.
Quote of the Day: "These are not just new taxes that adults will pay. Young adults will pay these taxes." — Senate Minority Leader Tom Kean Jr., on Gov. Phil Murphy's plans to extend state taxes to ride- and rental-sharing services.
Murphy Administration Opposes Appeal of Exxon Settlement
The Murphy administration has moved to block environmentalists from appealing a controversial $225 million pollution settlement between New Jersey and ExxonMobil.
Christian Hetrick, Observer Read more
Phil Murphy Endorses Bernie Sanders' Son for Congress
New Jersey Gov. Phil Murphy has endorsed Levi Sanders, the son of former U.S. Sen. Bernie Sanders, for the Democratic nomination for Congress in New Hampshire's 1st district.
Christian Hetrick, Observer Read more
Criminalizing Politics Is Not 'Reform'
The Supreme Court of New Jersey is considering a rule change making it clear that private citizens can file criminal misconduct charges against elected officials. While this might sound like a good government reform idea, it is actually more sheep's clothing that hides a greater danger.
Donald Scarinci, Observer Read more
Murphy's 'Millennial Taxes' Will Cause Exodus, GOP Argues
It's not just the big tax increases in Gov. Phil Murphy's budget that are stirring opposition.
Republicans, at least, contend some of the more narrowly targeted proposals amount to what they've dubbed "millennial taxes."
NJ101.5 Read more
A Closer Look at Push for Stronger New Jersey Gun Laws Raises Questions of Effectiveness
After eight years of opposition from Republican Gov. Chris Christie, New Jersey Democrats are moving quickly to advance six bills to strengthen New Jersey's already strict gun laws.
The Record Read more
Editorial: Why NJ's Gun Reforms Are Not Just 'Feel Good' Bills
New Jersey has some of the toughest gun laws in the country, but that doesn't mean we don't still have reforming to do.
NJ.com Read more
Phil Murphy's Tax Hikes Take Back Seat in NJ Budget as Focus Turns to More Spending
Suddenly, people aren't so worried about higher taxes being proposed to fund a new wave of spending in New Jersey.
The Record Read more
Mulshine: Give Phil Murphy Credit for New Jersey's Future Debt Problems
In one of his final interviews as governor last year, Chris Christie admitted that he "owned" the 11 credit downgrades Wall Street inflicted on New Jersey during his eight years in office.
NJ.com Read more
Amazon Is Still Considering Coming to Newark… But Would It Really Help the NJ Economy?
New Jersey's economy is still lagging the nation's, and it can't seem to catch up.
NJ.com Read more
While Hugin Led Celgene, Its PAC Donated Heavily to Menendez
Likely Republican U.S. Senate nominee Bob Hugin says he's "embarrassed" by Democratic Sen. Bob Menendez, whose corruption trial ended late last year with a hung jury.
Politico Read more
Harding Councilman Bows Out of Run for Congress
Harding Councilman Nicolas Platt, once on the short list of potential Morris County GOP candidates to replace Rep. Rodney Frelinghuysen in New Jersey's 11th Congressional District, announced Saturday that he will not run.
Daily Record Read more
Convicted Ex-Mayor Loses Pension Fight in What He Calls an 'Insult to Justice'
An appeals court has refused to reinstate a year of retirement benefits for a former Newark mayor who worked as an Essex County College professor, ruling that it was reasonable for the pension program to strip Sharpe James of those earnings because of his federal conviction.
NJ.com Read more
Mayoral Candidate Gets Attack-Ad Boost From Labor-Connected Group
Jason O'Donnell, a former assemblyman running for mayor of the Peninsula City, is getting some campaign assistance from an independent expenditure group known to spend big on municipal and state elections throughout New Jersey.
NJ.com Read more
Vandal Turns Politician's Face Into 'Symbol of Hate' With Swastika on Campaign Sign
A swastika was spray-painted on the campaign poster of a longtime Newark councilman, who called the act "horrible" and "a message of hate" on the eve of the Easter holiday weekend.
NJ.com Read more
Jersey Shore Beaches Get Explosive Surprise—Old War Munitions
A century after World War I ended, discarded munitions from that and other wars continue to make their way onto beaches around the country.
Associated Press Read more
NJ Flood Insurance Rates Rising Again; Are They Too Much?
It's as inevitable as the coming of spring: Each April 1, flood insurance premiums rise.
Asbury Park Press Read more
Tammy Murphy Is Elevating the Profile of New Jersey's First Lady
In the middle of a 12-hour workday that took her from Ewing to Camden to Princeton, Tammy Murphy stopped at her office in Trenton to make one of the new administration's daily calls to New Jersey residents with inspiring stories.
The Record Read more
South Jersey Town's Novel Solution to Its Affordable Housing Mandate: Build It Near the Mall
Moorestown's affordable housing plan envisions construction of mixed-income apartments at three retail sites, including the Moorestown Mall.
Inquirer Read more
New Jersey Joins Coalition Challenging Trump's Third Travel Ban
New Jersey's attorney general, Gurbir S. Grewal, on Friday joined a coalition of states in support of a lawsuit opposing President Donald Trump's third ban on travel from certain Muslim-majority countries, calling it harmful and unconstitutional.
The Record Read more