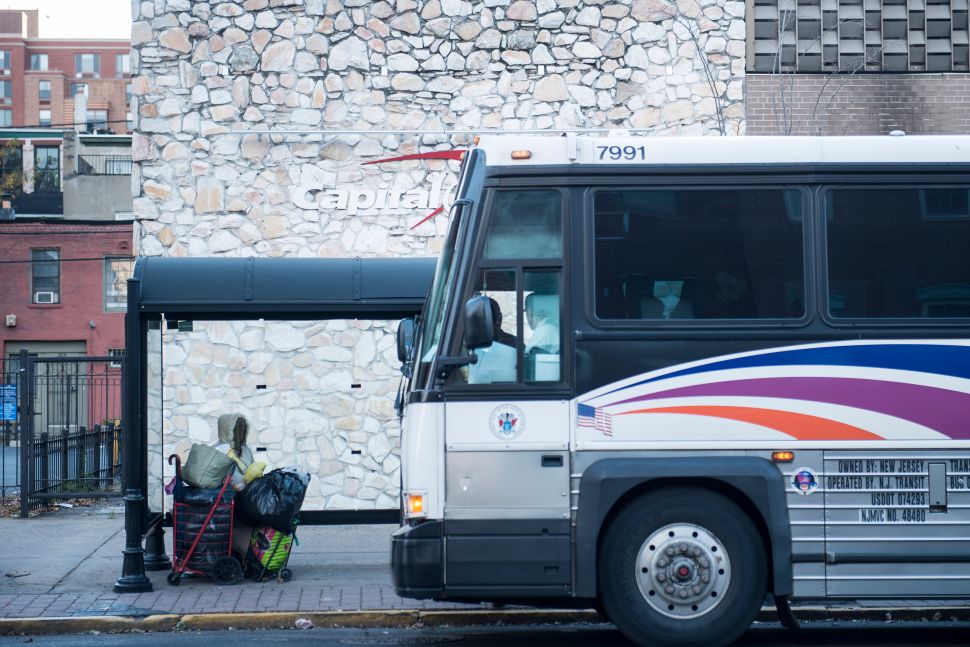 Gov. Phil Murphy announced on Monday that New Jersey Transit plans to hire 40 more bus drivers to alleviate overcrowding and get buses to show up on time.
Murphy outlined how the beleaguered agency would spend some of the extra state funding in his $37.4 billion budget to provide relief to hundreds of thousands of NJ Transit bus riders. In addition to hiring new drivers, the agency plans to target bus routes with the fastest growing ridership in Bergen, Hudson and Union counties, Murphy said.
The Democratic governor's budget would increase the state's direct subsidy to NJ Transit by $242 million. The agency has struggled to fund its operations in recent years and has been plagued by delays, safety and staffing issues.
"We will get the resources rolling, quite literally, to make life easier for our bus commuters," Murphy said during an event at NJ Transit's Bus Central Maintenance Facility in Newark. "We want commuters to leave their cars at home and rely upon mass transit—both our trains and our buses. But we can't realistically expect them to do so unless they know NJ Transit can get them to where they need to be reliably and on time."
Murphy said bus routes will be monitored for on-time performance and that the boost in state funding would give NJ Transit more flexibility to deal with road construction projects and other factors that affect bus performance.
Of the $242 million earmarked for NJ Transit in Murphy's budget, $148 million would go towards stabilizing the agency's finances by closing budget shortfalls and reducing its reliance on one-shot revenue sources. Roughly $19 million would go towards expanding the agency's workforce with 114 additional staffers, while $21 million would go toward bus and rail facility maintenance, software improvements and other programs, Murphy said in March.
The agency won't raise fares next year, Murphy has said. NJ Transit's fares have jumped 36 percent since 2009.
The transit agency has been deeply underfunded for years, with millions of dollars diverted from capital funding projects to cover the cost of its operations. New Jersey's direct state subsidy to NJ Transit plummeted under former Gov. Chris Christie, from $348 million in 2009 to $33 million in 2016.
Murphy's budget would increase the subsidy from $141 million to $383 million, though the agency would receive less money from other sources. When including funding from the state's Turnpike Authority and a clean energy fund, Murphy's budget boosts aid to NJ Transit by about $167 million, according to figures from the governor's office.